We deliver digital products
Build what you need. Fast. No hassle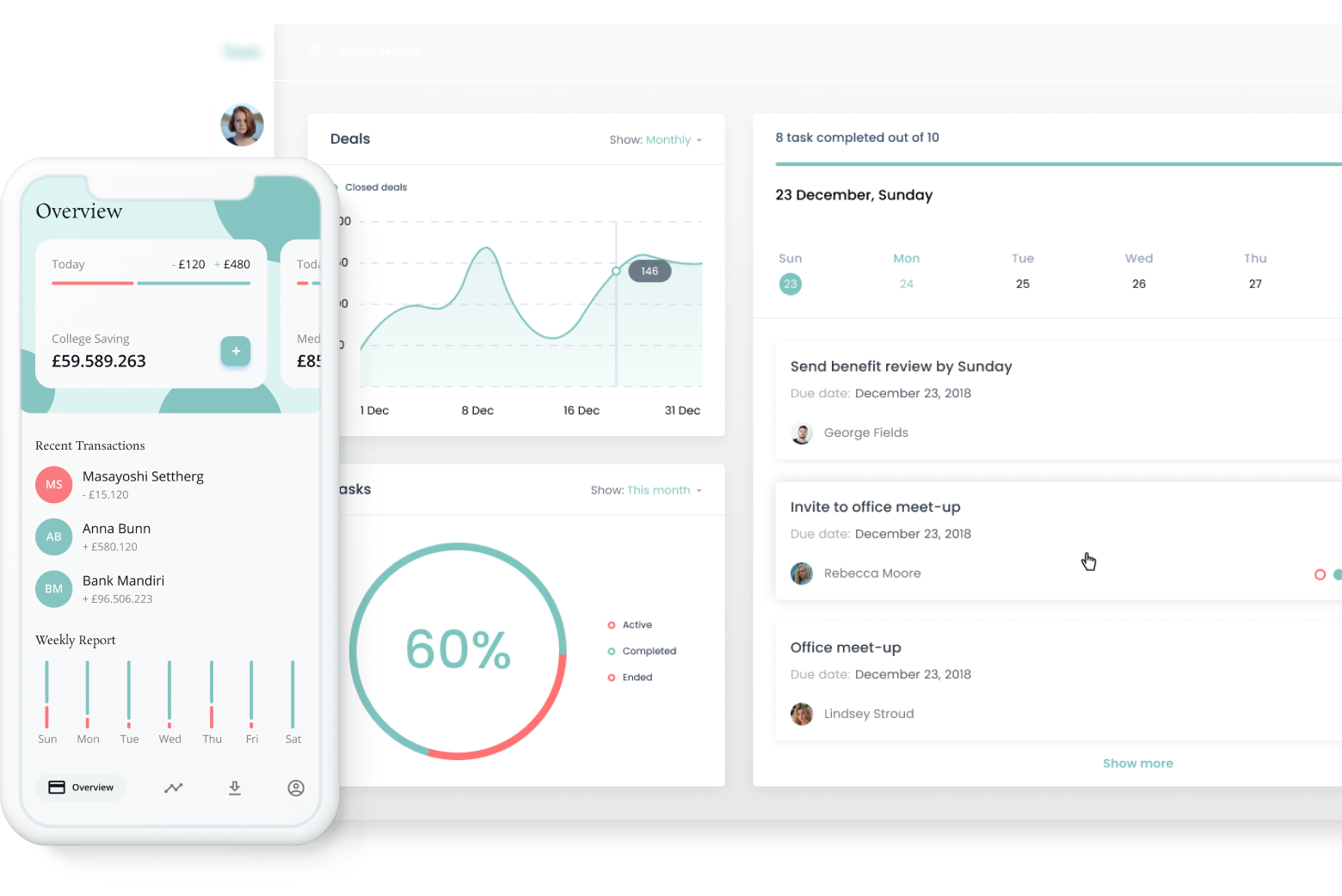 Numbers That Actually Matter
50+ Projects
We have successfully accomplished more than 50 projects, helping companies and enterprises solve complex issues in developing their digital products
70% Retention Rate
We know we're doing something right when our clients come back for more and become our long-term partners
92% On Schedule
We are data-driven and our processes happen in-house, so we can afford to accurately estimate time needed to finish projects before starting any work and predict the future.
Our Services
Whether you need to start a product from scratch, update an existing product, improve and maintain its current system or rescue a failing project, we can do that and create almost any platform you wish.
Skip Overhead - Start Your Project
When we become partners, you will gain access to more than 12 years of our experience in start-up tech and management. What sets us from others and what we take great pride in is that we offer the full range of services. Our in-house team of developers will be able to help you with any issue, saving your time and energy.
Voypost IT Outstaffing Platform: Find Top-Tier Talent for Your Product
Start browsing talents without registration and hire the necessary developers in just 2 to 14 days. We offer a wide range of IT outstaffing services and a great pool of developers to select the right fit: 100+ technologies and 1.75 candidates per role.
Experienced software developer with a passion for learning and a talent for working collaboratively. Skilled in multiple programming languages and dedicated to staying up-to-date with industry trends. Able to communicate effectively with team members and provide technical guidance when needed. Motivated to create high-quality software that meets the needs of clients and users.
Meet @Nestor T.
Full Stack Developer, Javascript,React
Full Stack Developer, Javascript,React
I am a Full stack developer and love everything related to programming. I enjoy working on something new and I love learning new technologies because it always gives you more opportunities. I am responsible because I believe that everyone should do their job well and then everything will work. I am stress-resistant and always make informed decisions even in difficult situations. I can work as part of a team and have good communication skills or on my own on a project.
Who is Behind
All the processes, from scoping to delivery, happen in-house. This ensures our quality-control and much faster in-hand date. Time you might waste on looking for external specialists, we instead spend learning more about your brand's values and beliefs, what makes you special and how to translate it into a digital project in the most effective way.
55
Professionals
We are a team of highly skilled aces, our expertise combining the best of start-ups, management consultancies and software development.
88%
in Ukraine
Our team is based in Ukraine, known for its affordable development rates and highly-qualified developers.
Everything We Do We Do it For You
We offer different payment plans depending on the stage of your project. Based on the scope of a project we will offer you a fixed fee or pay-as-you-go plan. For fixed price projects, once the work started, you might come up with other exciting ideas in mind - we're happy to scope them as well and deliver together.
Data-Driven
We leverage data collected from building other projects to predict the timeline to provide fast, systematic and consistent delivery.
Full Responsibility
Our IT outsourcing company provides everything you need ready to go, taking full responsibility for the end result, leaving no place for delays or miscommunication
Process transparency
Code and hosting are stored on your side from day one and you can review it at any time.
Our Approach
In 2 years and after over 50 products, we've perfected our comprehensive approach that helps us develop flawless software. We're agile, thinking in weeks, not years. This means we can start a project from zero in just two weeks.
Stack
We are focusing on working with this wide range of technologies and industries, however, it should be noted that our stack is not limited to these.