Hire Remote Developers
Find a developer to pump up your technical team or engage in your product development. Our 290+ remote experts are ready to join you and help your project give you not only a competitive edge, but also enhance your business. Start the process of hiring developers now with Voypost!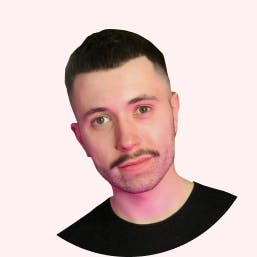 👋 Hi! Let me tell you how it works
Front End Angular 2+(8-14)/NgRx Developer
I am a Front-end Angular Developer with more than 5 years of experience (Angular 2-14, Angular Material CDK, NgRX, RxJs, Json server). I started learning IT in 2017 back at University (networking and basic computer knowledge ever since). Then I attended the "Lviv IT school" for a basic JS course, during this course I studied JS, HTML, CSS, and jQuery. After that, I learned to React by myself and built a few simple projects. I wanted to build my first full-stack app, so I learned Node. Two months later I built my first full-stack app, it was a Twitter-like app (technology stack: React, Redux, Express, Node). Later I got an offer from my first company, I had two projects there: "Company board" and "Standart" (technology stack: Node, Vue, Vuex, Express).
Front End JavaScript Web&Mobile Developer
I'm React/React Native developer with at least 7 years of experience. Leverage technical, analytical, and problem-solving skills to create dynamic, high-speed websites, apps, and platforms fueling competitive advantage and revenue growth. I have experience working in large teams as well as working together with clients directly, assisting them in creating their websites and app from scratch.
Full Stack Developer | Blockchain Developer
With 10+ years software development experience, I have contributed to projects small and large, demonstrating my professionalism with unmatched quality and reliability. Being a professional developer means understanding all the requirements of a project and finding the best way to implement it to a high-quality standard. As a senior full-stack engineer, I am proficient with modern web languages and I always focus on project structures and coding style, and etc. Also I have great experience with cloud architect and when it comes to AWS and GCP, I'm considering myself one of the most qualified engineers.
How to Hire Developers From Voypost Talent Pool? 
Our platform is easy and intuitive, which enables you to spend a minimum on recruiting process. Voypost includes around 60 search customization options, including: 
Project type, 
Technologies,
Years of experience, 
Preferred domains. 
With this advanced tool, you'll be able to find the right person within from one to three days. During the first month of cooperation, you can fire or replace a developer anytime for free. 
How Do We Check The Remote Developers' Skills? 
Voypost finds people who are passionate about software development and conducts the first interview with specialists from our human resources department. 
After this first step is completed, development experts go through the technical interview and live coding interviews along with the test assignment. 
We also check your potential specialist's soft skills like English level and communication. Generally, we test for 60+ skills, data structures, algorithms, systems design, software specializations, and frameworks.