Hire Remote Developers
Find a developer to pump up your technical team or engage in your product development. Our 290+ remote experts are ready to join you and help your project give you not only a competitive edge, but also enhance your business. Start the process of hiring developers now with Voypost!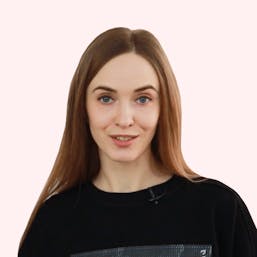 Search results (74 results found)
Middle/Senior .NET Developer
Experienced Full-Stack .NET Developer | Fast Learner | Effective Communicator With 5+ years of experience as a full-stack .NET developer, specializing in React and Angular, I possess a strong ability to quickly learn new technologies. I excel in communication, engaging with colleagues, customers, and end-users globally. From technical negotiations to demos, presentations, and video tutorials, I am skilled in conveying complex ideas. I am eager to learn and utilize any technology, not limited to popular ones. Let's collaborate and drive innovation together!
Experienced software developer with a passion for learning and a talent for working collaboratively. Skilled in multiple programming languages and dedicated to staying up-to-date with industry trends. Able to communicate effectively with team members and provide technical guidance when needed. Motivated to create high-quality software that meets the needs of clients and users.
Full Stack Engineer (React.js)
I am an experienced Full Stack developer with proficiency in ReactJS, JavaScript, and Node.js. I have a proven track record in creating end-to-end solutions for websites, e-commerce platforms, gambling apps, and fintech. My commitment to delivering innovative and efficient solutions that exceed client expectations is matched by my dedication to staying up-to-date with the latest industry developments. In my career, I have resolved numerous issues even under challenging conditions. One of my most significant achievements was optimizing the front end of an enterprise web application, resulting in a remarkable 50% increase in user activity. I have hands-on experience with various front-end frameworks, tools, and libraries, and I can develop scalable and high-performance applications. I am proud of my accomplishments and am always motivated to tackle new challenges and continue growing professionally.
Why Customers Hire Remote Developers at Voypost
Swift hiring process
Our hiring process is designed for speed and efficiency. Onboard a remote developer in 2 days.
Enjoy a 7-day risk-free trial
Opt out anytime during the trial if the developer doesn't meet your expectations.
Clear pricing structure
You know exactly what you're paying for, eliminating any hidden fees or surprises. Focus on what matters most – building your project.
The Voice of Happy Clients
Voypost has successfully developed the MVP and is now developing a retailer interface for the client. The team's excellent project management skills allow them to submit deliverables on time.
Correlate Retail Technologies, Inc.
The impact of Voypost was huge for us. With their services, we were able to make them a natural extension of our own team, which made it a super smooth experience. It helped us pursue a new opportunity and ship a product in weeks, that we were previously not able to do.
Blindfeed GmbH
Good-quality, quick code allowed Voypost to iterate quickly on the solution based on customer feedback. They took scope changes in stride, adapting their task outlines to meet changing needs. Before accepting the job, Nikita had made a very clear breakdown of stories and tasks, with an estimate for each. It ensured alignment and transparency, and was a great way to start the project. Good communication was vital, and Nikita et al were super responsive and very specific. Changes needed on our end were clearly specified to our engineer. Issues were dealt with rapidly.
Corti
Your Seamless Hiring with Voypost
1. Share the requirements
Hop on a quick call to share what you're looking for so we can source the ideal developers for your needs.
2. Relax
But not for long. We take the stress out of the hiring process and match you with the right developer in 48 hours.
3. Engage & Introduce
We'll schedule a call for you and a developer to make sure you are a perfect match.
4. Start your trial
If the chemistry didn't happen, cancel or replace your choice during a 7-day trial.
Our Selection Commitment: Only the Top 5% Make the Cut
Vetting on par with Silicon Valley standards
Our vetting process is on par with the high standards of Silicon Valley, ensuring that you get top-tier talent for your projects. 
We prioritize enthusiastic team collaborators
We're not only looking for technical excellence but also prioritize developers who are enthusiastic team players. Our dedicated developers will contribute positively to your team dynamics.
9 out of 10 Success Rate
We take pride in our remarkable success rate of 90%. Trust us in finding the ideal match for your team.
Cherry on Top
We're proactive, and always ready to go an extra mile for your seamless development experience. While our hand-picked remote developers do their work, you can enjoy some extra benefits we offer.
Personal account manager
We provide comprehensive account management and support. Payrolls, contracts and compliance lie on our shoulders.
Operational continuity
Whether you need remote talent on a short-term basis or looking for someone to take care of your project from scratch, Voypost is a solution.
Aligned time zone
We make it a point to align our services with your time zone, minimizing communication gaps and streamlining collaboration.