How much does it cost to hire an app developer and how to pay less in 2023
This article will explore different factors that influence the cost of hiring a mobile app developer and the ways to reduce costs and maximise efficiency, all with the help of Voypost
Maria Shapovalova
May 17, 2023
According to a recent research report by Market Research Future (MRFR), the mobile app development market is projected to reach a valuation of approximately USD 366.34 Billion by the end of 2030, with a robust CAGR of over 23.80% during the assessment timeframe.
This surge in the market demand for mobile apps has resulted in an increase in demand for mobile app developers. Hiring a skilled developer is crucial for businesses but the cost of hiring varies significantly.
Top 4 factors that influence the cost of hiring an app developer
Skills and Experience
Developers with a higher level of experience and specialized skills in a particular technology or framework command higher salaries.
Technology
The choice of technology used in app development can also affect the cost of hiring a developer. For example, developing cross-platform apps using technologies like Flutter or React Native can reduce development costs significantly compared to developing separate apps for each platform.
Location
Developers in regions with a higher cost of living may demand higher salaries, while those in regions with lower costs of living may require lower salaries.
Recruitment models
In-house hiring and outstaffing are the two most popular models for hiring app developers in the IT industry. In-house recruitment involves a company directly advertising, interviewing, and hiring an app developer to fill a vacant position. IT outstaffing is a model where an app developer, who is officially employed by an IT outstaffing agency, performs all job duties for a client company. The cost of hiring using these two models can differ significantly, with outstaffing typically being the more cost-effective option.
To further explore the cost analysis of hiring app developers based on recruitment models, we will consider two popular technologies for developing cross-platform apps - Flutter and React Native. 
When it comes to hiring an in-house app developer, the cost can vary significantly based on several factors (skills, experience, etc.). According to data from Glassdoor, the average cost for a company to hire either a Flutter Developer or a React Native Developer is $95,000 per year.
The table below shows the estimated monthly costs of hiring Flutter and React Native developers based on their experience level:
In addition to labor costs, companies will also incur additional expenses such as workplace organization, health insurance costs, tax payments, and more.
There are also other costs to consider, such as equipment and software expenses. Providing a laptop (PC), license, and software subscription can also increase the overall cost of hiring an in-house developer.
When it comes to the cost of hiring an application developer under the terms of IT outstaffing, it is important to note that the expenses can vary depending on the outsourcing agency,the developer's location, and expertise.

Based on our research, the monthly cost of hiring a mobile app developer through outstaffing ranges from $4,320 to $8,000, depending on their experience in either Flutter or React Native. These rates are lower than what would be expected when hiring an in-house app developer in the US or Europe.
Outstaffing is particularly cost-effective for companies who are looking to scale their development teams quickly and flexibly, without the overhead costs associated with in-house recruitment. Hiring app developers from offshore locations such as Ukraine can lead to significant cost savings, often up to 40% compared to hiring local talent in Western Europe or the USA.
Another benefit of outstaffing is that companies can avoid additional expenses such as workplace organization, health insurance fees, and tax payments, as these are typically covered by the outsourcing agency. Overall, hiring an application developer under the terms of IT outstaffing can be a cost-efficient solution for companies looking to streamline their development process while staying within budget.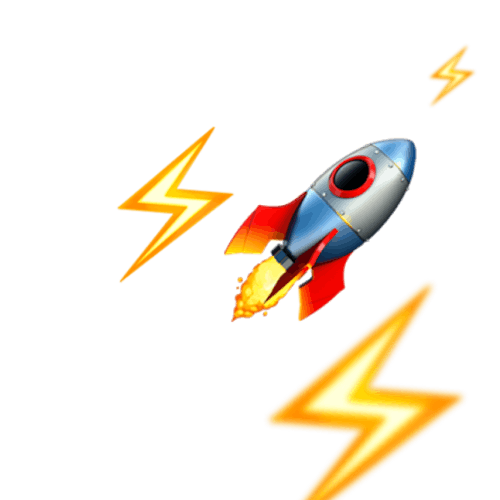 Get a Consultation on Hiring Developers
Get a consultation on hiring developers for startup projects. Our expertise and professionalism will help you quickly create a dream team for the development of any IT product
Get a Consultation
How to reduce expenses of hirіng mobile app developers
Reduce time and costs in the search process
Many companies in the US use recruiter agencies to find app developers quickly, but this can be expensive. Very expensive, in fact, as standard recruitment costs typically range between 15% and 20% of a candidate's first annual salary, and as high as 30% for the more in demand positions. To avoid these costs, you can use platforms like Voypost Talent Pool, which allows you to search for developers based on over 50 criteria. All developers on the platform are pre-screened and verified through a rigorous selection process, which includes an assessment by HR, a test assignment, and a technical interview. Using this platform, you can find and hire mobile app developers within 3-14 days by reviewing their profiles, conducting interviews, and choosing the best fit for your needs.
Offshore developers
The COVID-19 pandemic has demonstrated the efficacy of remote work, eliminating the requirement for physical presence in the office. In 2023, hiring remote developers has become a popular practice as many companies have found it to substantially decrease development expenses. According to Verified Market Research, the Offshore Software Development Market was worth USD 122,257.5 million in 2021 and is anticipated to reach USD 283,457.5 million by 2030, with a growth rate of 10.13% from 2022 to 2030. More and more American companies are hiring developers from countries with lower labor expenses, such as Ukraine, Poland, and Latvia. Hiring mobile app developers from countries like Ukraine can be up to 40% less expensive than hiring developers of the same level in Europe or the United States.
IT Outstaffing
IT outstaffing is a viable option for companies, particularly startups, that need to develop mobile apps within a specific timeline, usually 4 to 12 months, including support and new features implementation. In-house hiring of developers is often impractical since it may lead to layoffs or long-term payment commitments after the project ends, which can be a disincentive for developers to join. However, IT outstaffing offers a solution by providing mobile app developers from another company for the duration of the project, without the need for dismissals or payment for idle resources. This model helps save on expenses such as workplace organization, health insurance costs, and tax payments that are typically associated with in-house hiring.
Voypost offers a range of hiring tools and outstaffing services to help companies save time and money in their search for skilled mobile app developers. With the Talent Pool platform, companies can quickly access a pool of pre-screened and verified developers, with search results based on over 50 parameters. Voypost's outstaffing services provide companies with the flexibility to hire developers on a project-by-project basis, without having to worry about long-term employment obligations. With the added benefit of cost savings and expertise from developers in countries like Ukraine, Voypost is an excellent option for companies looking to streamline their mobile app development process.