Hire Mobile App Developers For Your Dream Product
Voypost offers a comprehensive tool to connect you with top freelance mobile app developers quickly and easily. With our hiring tool, you can expand your in-house capabilities by accessing the Top 5% of developers in Eastern Europe and hire within 2-14 days.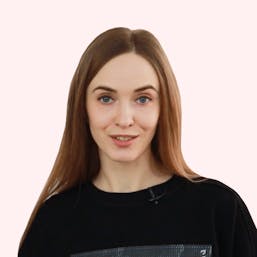 Search results (23 results found)
Experienced software developer with a passion for learning and a talent for working collaboratively. Skilled in multiple programming languages and dedicated to staying up-to-date with industry trends. Able to communicate effectively with team members and provide technical guidance when needed. Motivated to create high-quality software that meets the needs of clients and users.
Senior Full Stack Developer
15+ years of extensive experience in architecture, design, and development of desktop and web applications, and services. Experience in the development of various web-based, desktop, Internet/Intranet, and Client/Server applications using Java, groovy, scala, kotlin, Ruby, Javascript, PHP, Python, C, C++, bash, etc. Worked on big volume documents processing, structuring, and storing to a database or cloud storage services (dropbox, google drive, one box). Experienced in Amazon Web Services (EC2, S3, routing, security rules, image creation, Kinesis) usage, Azure, and Google Cloud Platform. Designed complete project lifecycle applications using various OOAD techniques (Scrum, Kanban), RUP, UML, Rational ClearCase, Rational Rose, Use Cases, and Design Patterns) Designed database models for Oracle, MySQL, Postgres, and MSSQL, and developed stored procedures, triggers, and views.
Full Stack Developer, Javascript,React
I am a Full stack developer and love everything related to programming. I enjoy working on something new and I love learning new technologies because it always gives you more opportunities. I am responsible because I believe that everyone should do their job well and then everything will work. I am stress-resistant and always make informed decisions even in difficult situations. I can work as part of a team and have good communication skills or on my own on a project.
Why Clients Hire Mobile App Developers at Voypost
Quick hiring
Rest easy, we'll help you hire mobile app developers within 48h. Save your time and efforts, rely on the expert hiring partner.
Free 7 days trial
Pause cooperation any time if you're not satisfied with your app developer during the weeklong trial period. No question asked.
Friendly pricing
Hire and be sure you won't get mysterious hidden fees. We are transparent and offer a model that is cheaper than in-house employment.
The Voice of Happy Clients
Voypost has successfully developed the MVP and is now developing a retailer interface for the client. The team's excellent project management skills allow them to submit deliverables on time.
Correlate Retail Technologies, Inc.
The impact of Voypost was huge for us. With their services, we were able to make them a natural extension of our own team, which made it a super smooth experience. It helped us pursue a new opportunity and ship a product in weeks, that we were previously not able to do.
Blindfeed GmbH
Good-quality, quick code allowed Voypost to iterate quickly on the solution based on customer feedback. They took scope changes in stride, adapting their task outlines to meet changing needs. Before accepting the job, Nikita had made a very clear breakdown of stories and tasks, with an estimate for each. It ensured alignment and transparency, and was a great way to start the project. Good communication was vital, and Nikita et al were super responsive and very specific. Changes needed on our end were clearly specified to our engineer. Issues were dealt with rapidly.
Corti
Your Easy Way to Hire a Mobile App Developer
Whether you're looking for a dedicated in-house talent from an agency or a freelance mobile developer from our vetted Talent Pool, we ensure an easy journey as you search for the perfect fit.
1. Brief on your needs
A quick call can help us understand what you need precisely. 
2. Get rest for 48h
Meanwhile, we find a perfect developer from our vetted pool within this time for you.
3. Time to meet
We set up a call for you and a mobile app developer to ensure it's a good fit.
4. Free trial week
Set the wheels in motion. Your risk-free 7-day trial begins right here.
Our Vetting Mission: Get top 5% of Mobile App Developers
Only 5 out of 100 get a job offer
In our desire to hire the best mobile app developers, we've set the bar higher than ever before. Our recruitment, often compared to Silicon Valley's standards, has been battle-tested on thousands of developers. All these efforts let us form a truly elite developers pool.
Only Keen Talents
Our goal is to bring aboard devoted and business-oriented mobile app developers. Only proactive developers with decent English skills make it to our Talent Pool platform.   
Customer Satisfaction 
Hire not only fast, but what's more important, effective. 9 out of 10 clients are happy with their first-time developer match. Our careful vetting makes it real.
What Else Do We Offer?
No matter long-term or minimum commitment needed, Voypost Talent Pool is flexible in terms of what you're looking for. That is why, mobile app developers at Voypost are like hot pies 🥧
360° Management
We provide the support of a dedicated Account Manager who takes care of everything from compliance and payrolls to project coordination. We help with all aspects of your needs.
Non-stop Business
No pauses. Farewells to delays. Whatever happens we may increase or decrease the capacity: you can hire more or pause a partnership. Also, we replace a developer cost-free if needed.
Time-zone Match
Concerned about the smooth progress of the project? We help you hire a mobile app developer in your timezone. Get the daily updates in your work environment efficiently.