Hire Cross-platform Developers
On Voypost platform, you can find more than 290 cross-platform app developers in one place. Recruit developers and freelancers quickly and efficiently with our advanced search tools. Start now and in 1 to 3 days your technical team will get more effective!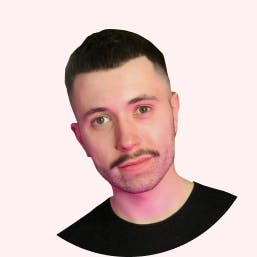 👋 Hi! Let me tell you how it works
Full Stack Developer | Blockchain Developer
With 10+ years software development experience, I have contributed to projects small and large, demonstrating my professionalism with unmatched quality and reliability. Being a professional developer means understanding all the requirements of a project and finding the best way to implement it to a high-quality standard. As a senior full-stack engineer, I am proficient with modern web languages and I always focus on project structures and coding style, and etc. Also I have great experience with cloud architect and when it comes to AWS and GCP, I'm considering myself one of the most qualified engineers.
How to Find Cross-Platform Developers on Voypost Talent Pool?
Want to quickly and efficiently hire cross-platform app developers? You're in the right place! Our platform allows users to find the best match for their business in a blink of an eye, and we've got plenty of talents to recruit.
Find the best developer in 1 to 3 business days among 290+ specialists using 60+ search customization options. These options include project type, technologies, years of experience, preferred domains, and many others. And if something goes wrong, you can replace or hire the developer for free during the first month of cooperation.
How Do We Check Cross-Platform Developers' Skills?
We do our best to make sure you have all you need for a successful workflow. Our main goal is to ensure that you recruit the best talent for your company, so this is why we set a three-step job interview for our candidates.
The first step is the screening interview with the human resources department. After we check our values and make sure our candidate is a good team player with decent English, we proceed to the technical interview and live coding interview. And, the final step is the test assignment for us to see them in action. We test cross-platform developers for 60+ skills, including algorithms, systems design, software specializations, and frameworks.