Hire Senior Node.js Developers
On Voypost platform, it is easy to find the best senior Node.js development experts, whether they are on staff augmentation programs or freelance. We ensure that you will not spend a lot of time looking for the most fitting specialists because our tools and filters make the hiring process much quicker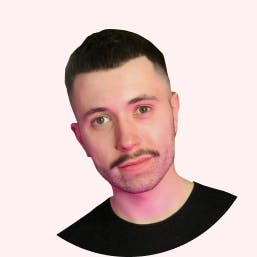 👋 Hi! Let me tell you how it works
Full Stack Developer | Blockchain Developer
With 10+ years software development experience, I have contributed to projects small and large, demonstrating my professionalism with unmatched quality and reliability. Being a professional developer means understanding all the requirements of a project and finding the best way to implement it to a high-quality standard. As a senior full-stack engineer, I am proficient with modern web languages and I always focus on project structures and coding style, and etc. Also I have great experience with cloud architect and when it comes to AWS and GCP, I'm considering myself one of the most qualified engineers.
Senior Mobile and Web Developer
I'm React developer with 5+ years of experience in software development. Specialist with a broad technical outlook and in-depth expertise in front-end development. I have extensive experience in conducting the development cycle as a developer and team leader. I know how to find compromises in the search for a business and with the interest of development to achieve goals. Leverage technical, analytical, and problem-solving skills to create dynamic, high-speed websites, apps, and platforms fueling competitive advantage and revenue growth. - I have a Master's Degree in Computer Science - Winner of World Mobile Congress 2017 - Effective tech lead and Project Manager - Passionate about building top-class software
@Yastrion22
Java, Spring, Python, REST | Agile, JavaScript, VueJS, HTML, CSS
Java, Spring, Python, REST | Agile, JavaScript, VueJS, HTML, CSS
I have 6 years of commercial experience in software development. During the last 6 years, I have worked on many projects and with many cases. I have strong skills and proven experience in the main Java framework (Spring). Also, I had some experience in front-end development using VueJS and React. I have a strong understanding of object-oriented concepts. Theoretical understanding of the design patterns and different SDLC processes. I have been involved in one project, which gave me strong experience in various areas of software development. This project was handled with Scrum. Therefore, I have experience and a good understanding of this methodology. I also have strong technical knowledge and experience in JavaScript, HTML, and CSS. I am always open to new and accepting challenges with interest and enthusiasm. I have very good skills in problem-solving. I am open-minded and goal-oriented. I have an active teamwork attitude and quick learning ability.
How to hire senior Node.js developers from the Voypost talent pool?
Our hiring platform is so efficient due to the advanced talent acquisition tools. They include 60+ search filters to provide you with a seamless process of recruiting.
Our search filters include project types, technologies, years of experience, preferred domains, and many others.
The best part is that it only takes from 1 to 3 days for you to find a senior Node.js developer for your business. And, if cooperation isn't sufficient, you can cancel it or replace a senior Node.js developer for $0 during the first month.
How do we check the senior Node.js developers' skills?
We always put quality first. This is why we ensure that our senior Node.js developers have the best skill set. We ask our candidates to undergo a three-step interview before they have an opportunity to join the Voypost hiring platform.
The first step is screening with the HR department. Second is the technical interview and live coding interview, to check their hard skills. And last but not least is a test assignment to see our senior Node.js programmers in action.
Voypost's team checks senior Node.js developers for 60+ skills, including English language, communication, data structures, algorithms, systems design, software specialization, and frameworks