Hire MERN Stack Developers
MERN is a full-stack solution for building excellent applications using JavaScript only. MERN stands for the four key technologies that form the stack: MongoDB, Express, React, and Node. If you're looking to take your application to a new level, hire Mern developers with a new tool by Voypost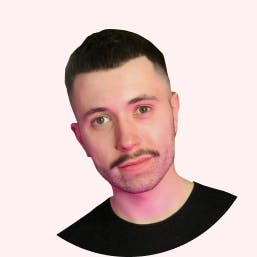 👋 Hi! Let me tell you how it works
Front End Angular 2+(8-14)/NgRx Developer
I am a Front-end Angular Developer with more than 5 years of experience (Angular 2-14, Angular Material CDK, NgRX, RxJs, Json server). I started learning IT in 2017 back at University (networking and basic computer knowledge ever since). Then I attended the "Lviv IT school" for a basic JS course, during this course I studied JS, HTML, CSS, and jQuery. After that, I learned to React by myself and built a few simple projects. I wanted to build my first full-stack app, so I learned Node. Two months later I built my first full-stack app, it was a Twitter-like app (technology stack: React, Redux, Express, Node). Later I got an offer from my first company, I had two projects there: "Company board" and "Standart" (technology stack: Node, Vue, Vuex, Express).
Full Stack Developer | Blockchain Developer
With 10+ years software development experience, I have contributed to projects small and large, demonstrating my professionalism with unmatched quality and reliability. Being a professional developer means understanding all the requirements of a project and finding the best way to implement it to a high-quality standard. As a senior full-stack engineer, I am proficient with modern web languages and I always focus on project structures and coding style, and etc. Also I have great experience with cloud architect and when it comes to AWS and GCP, I'm considering myself one of the most qualified engineers.
Full Stack developer who has more than 5 years of experience. I am a responsible, creative, and competent Full Stack Developer who can greatly contribute to & support your idea. I have a good relationship with all the clients who I have worked with because I have good experience in website development. Performing planned tasks, high quality, fast speed, and fast response, honesty is my basic advantage.
How to Hire Mern Stack Developers from Voypost Talent Pool
Hire Mern developers for your digital product with the new quick programmer search tool by Voypost. The tool includes more than 60 different search parameters to match you with the right candidate in only a couple of days. These are the IT project type, tech dev stacks, experience level, industry, etc. We leave room for flexibility, allowing you to cancel or replace a MERN programmer anytime in the first month at $0 cost.
How Do We Test Mern Stack Developers' Skills? 
At Voypost, we thoroughly screen out freelance Mern developers to match you with programmers of the highest caliber. To join our database of Mern stack developers, candidates must successfully complete a multi-stage recruitment process. It consists of an interview with HR specialists, a technical interview, live coding interviews, and a technical task. We pay attention to their communication skills and ability to work as a part of a dedicated team. Not only that, but we also test for 60+ skills including problem-solving skills, English proficiency, programming languages, software specializations & frameworks