Hire Node.js Developers
Node.js experts are programmers who write their own code to achieve all the functionality of a website or web application. Owners of an IT company or owners of various businesses who need user interface development services (front-end), back-end programming, connecting a database to a project and setting up integration on the client and server side, deploying software are thinking about hiring nodejs developer. It is better to hire node.js developers with the help of our service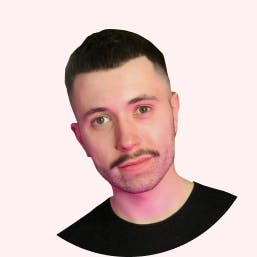 👋 Hi! Let me tell you how it works
Front End Angular 2+(8-14)/NgRx Developer
I am a Front-end Angular Developer with more than 5 years of experience (Angular 2-14, Angular Material CDK, NgRX, RxJs, Json server). I started learning IT in 2017 back at University (networking and basic computer knowledge ever since). Then I attended the "Lviv IT school" for a basic JS course, during this course I studied JS, HTML, CSS, and jQuery. After that, I learned to React by myself and built a few simple projects. I wanted to build my first full-stack app, so I learned Node. Two months later I built my first full-stack app, it was a Twitter-like app (technology stack: React, Redux, Express, Node). Later I got an offer from my first company, I had two projects there: "Company board" and "Standart" (technology stack: Node, Vue, Vuex, Express).
Full Stack Developer | Blockchain Developer
With 10+ years software development experience, I have contributed to projects small and large, demonstrating my professionalism with unmatched quality and reliability. Being a professional developer means understanding all the requirements of a project and finding the best way to implement it to a high-quality standard. As a senior full-stack engineer, I am proficient with modern web languages and I always focus on project structures and coding style, and etc. Also I have great experience with cloud architect and when it comes to AWS and GCP, I'm considering myself one of the most qualified engineers.
Full Stack developer who has more than 5 years of experience. I am a responsible, creative, and competent Full Stack Developer who can greatly contribute to & support your idea. I have a good relationship with all the clients who I have worked with because I have good experience in website development. Performing planned tasks, high quality, fast speed, and fast response, honesty is my basic advantage.
How to hire node.js developers from Voypost talent pool
To hire Node.js developers for your project, you don't have to look through hundreds of resumes, look trough an Upwork or call up friends in search of a good programmer, just go to our platform and set filters. In just a couple of clicks, you can find a dedicated specialist who will meet all the requirements (work experience, technical skills, project type, etc.). The service has collected a huge number of resumes of Middle, Senior, etc. specialists, who work freelance. We will match you with the right Candidate in just 1-3 days. You can cancel or replace a developer anytime in the first month at 0$ cost.
How do we revise node js developers skills?
Voypost is the choice for those who decide to hire Node.js developers under the most comfortable and beneficial conditions for themselves. When hiring developers from this service, you can be sure that they are among Top 5% in Ukraine. All candidates for the vacancy pass an interview with HR specialists, a technical interview, Live coding interviews and complete the terms of reference. Also, turning to specialists selected with the help of this service, you can count not only on the flawless performance of all tasks within the full cycle of developing an application or website, but also for the comfort of working with him. When passing the interview, in addition to the above checks, experts also evaluate the candidate's level of English, as well as their ability to work in a team, communicate with people, etc. To hire Node.js developers - a solution that will definitely help take your business to the next level.