Telemedicine Website Design: Top 5 Tips for Telehealth Product Design in 2023
Telehealth app design is complex and can be hard to figure out. Fortunately, you can always consult with a development team! Here at Voypost we can help you build a comprehensive telemedicine website design.
Maria Shapovalova
May 03, 2023
The convenience and accessibility it offers have made telehealth an indispensable solution, especially in times when remote healthcare services are in high demand. Nowadays, telemedicine is at the top of the wave, with total market value peaking at $63 billion. 
With the rapid growth of telemedicine, developing a well-designed telehealth app or website has become crucial for healthcare providers. The design of the app or website plays a pivotal role as it ensures a seamless and user-friendly experience. A well-designed telehealth platform can enhance patient engagement, improve communication between doctors and patients, and provide a comprehensive range of features that streamline the healthcare process.  
In this article, we will explore the rising popularity of telemedicine and delve into the importance of telehealth app design. And to do this extensively, we've asked our UX/UI designer Iryna to provide us with valuable advice on telemedicine website and app design.
How Should a Telemedicine App or Website Look Like
Some things can seem insignificant to us, but our eye catches all. So, to engage users and accommodate them in feeling more comfortable with an app, it's important to be consistent with colors and themes. 
We've asked our UX/UI expert Iryna to shed light on what colors to have in might when working with telemedicine app design. She gave us valid and treasured insight. Here's how it went. 
Is color significant in telemedicine website development? 
"I believe it is. The highlights of the app should represent its theme, help users build a better perception of your business, and capture the gist of what you created. In the recent telemedicine project I worked on, I used the color blue. There's a ground reason for this; blue signifies trust and calm, which associates with medical institutions. It's also widely believed that blue is the color of purity, and with the cool undertone, I think it emits sterility.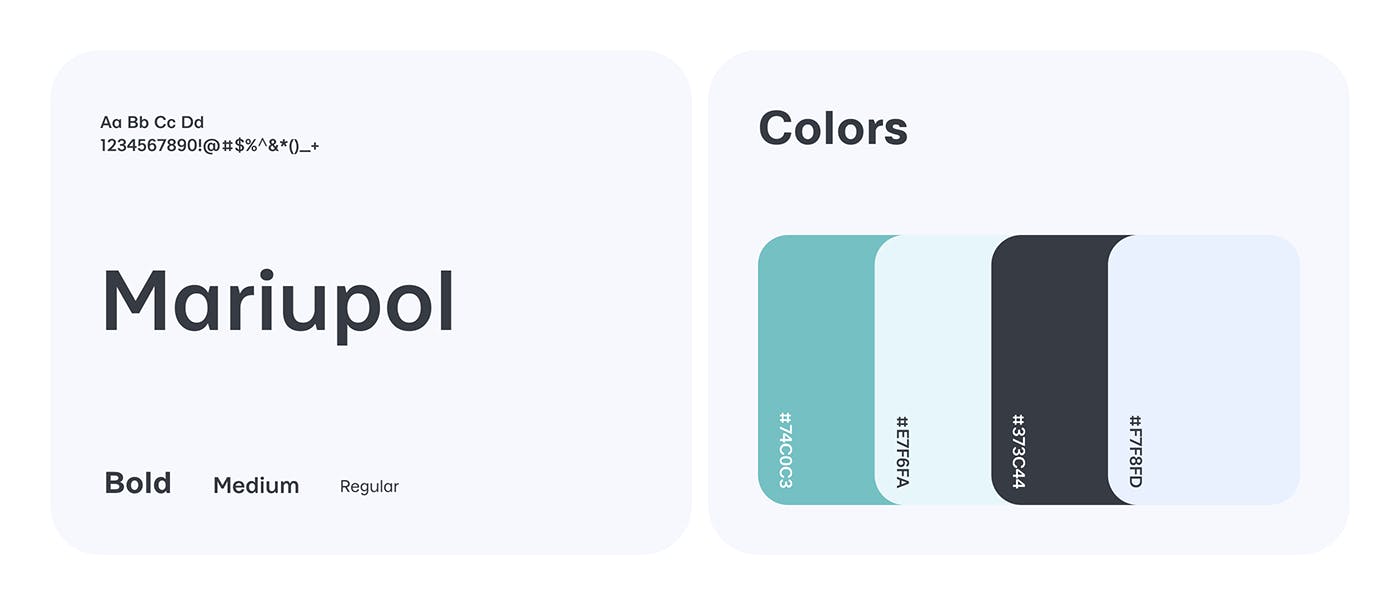 If you feel like you struggle with color schemes, I advise you to get inspiration from already existing applications. For example, most food delivery applications use orange, yellow, and green colors that coerce the appetite. Ride-sharing apps often use shades of red, which is a color of activity. 
For telemedicine applications, the color scheme comprises blue, white, and other light colors with cool undertones."
Are fonts in telehealth app design valid? Should we know something about this? 
"Similar to color, fonts are no less important. They inspire a personality into the application. For example, Antiqua font resembles classics and luxury, while Grotesk font is reminiscent of something more simple and austere. 
I also have this easy tip to help users to process information more easily. So, I use different sizes of fonts; larger for headings, smaller for basic information, and even smaller for additional information. The use of different styles (bold, thin, etc.) in telemedicine website design also helps to emphasize the degree of importance of information'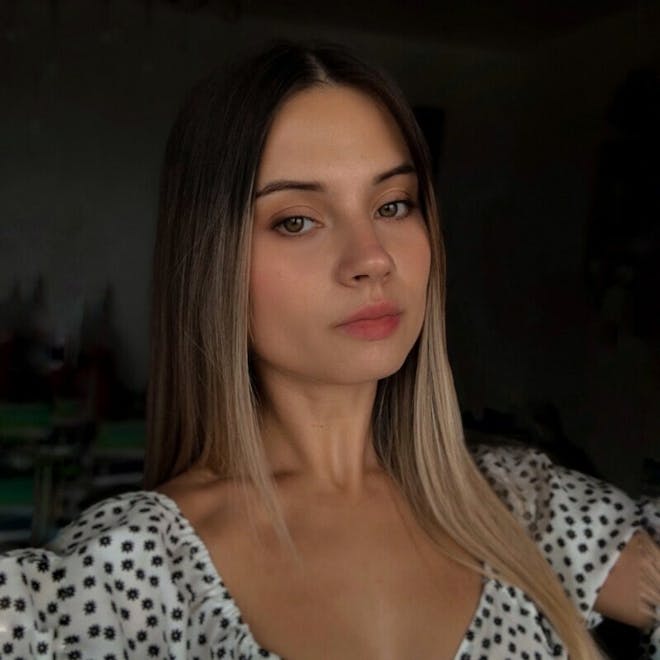 🎨
👋
Get Design Consultation
Get a consultation from Voypost experts who will answer all your questions regarding the telemedicine web design. We'll help you nurture your idea into a successful user experience!
Get a Consultation
Can one find ideas for a telemedicine website design in other popular applications, such as Instagram, Facebook, WhatsApp, Zoom? 
"Of course! The use of similar patterns can help the end-user intuitively perform certain actions in the telemedicine app. Our brain memorizes such patterns and builds associations. Even more, the use of completely new design solutions in the framework of mobile applications can frustrate the user to the point where they might withdraw from the application altogether. If you want to apply new solutions in telemedicine product design, you should do so thoughtfully and very carefully."
What design principles (concepts) do you use in telemedicine projects? Would you mind sharing them with us? 
"I don't mind at all, on the contrary, I would love to explain how I work. So, the first concept I would like to bring up is the above mentioned principle of similarity. I've already discussed it before, but let's clarify this one thing; if you use already existing and effective patterns, you will significantly simplify the use of a telemedicine website or app for the user.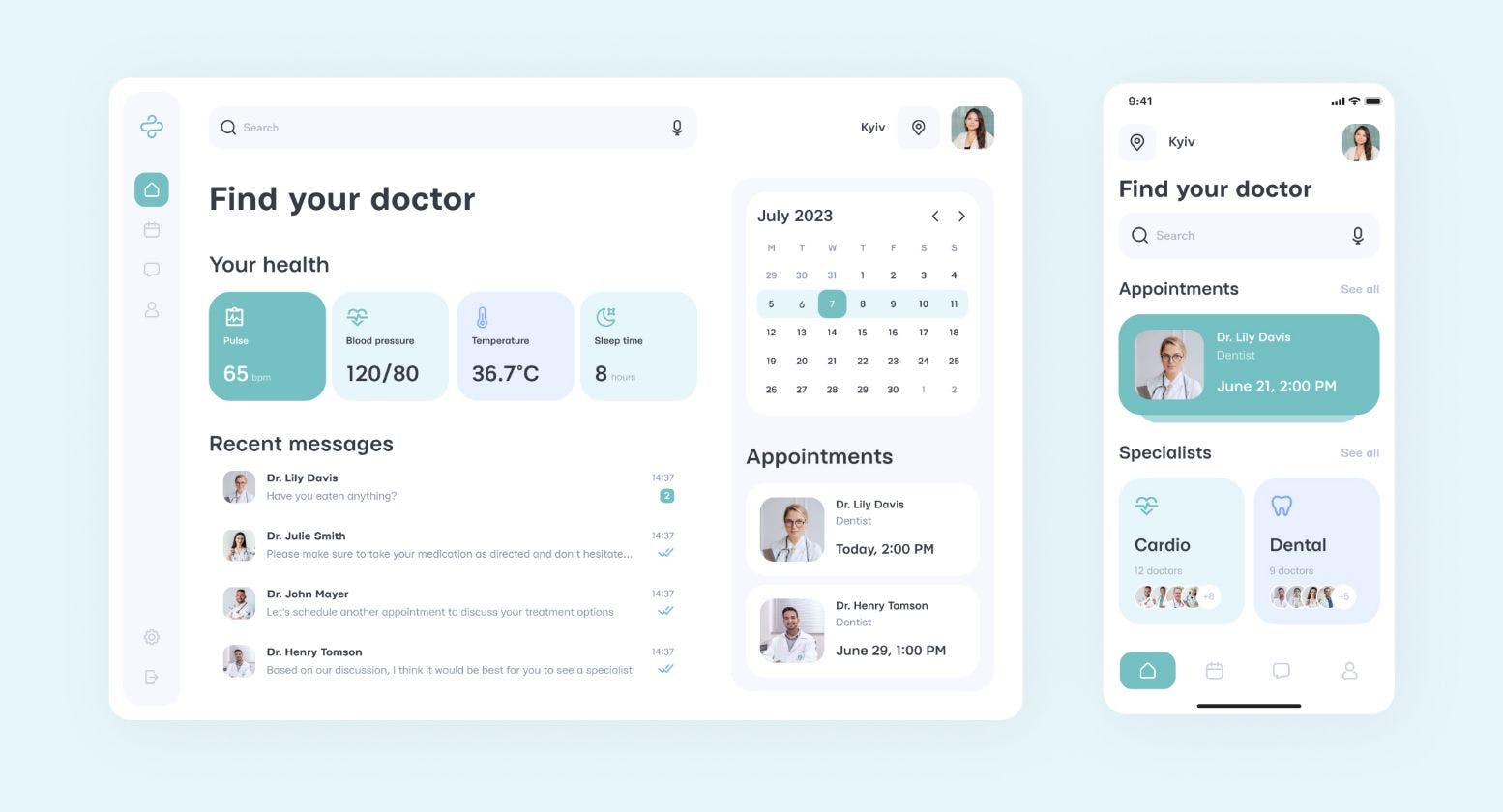 One of my prime concepts is also the principle of consistency. Basically, it includes the use of the same system of indents, rounding, the same style of design of blocks, and so on. This makes the telemedicine website design more visually appealing as it follows the same style.
The principle of visual hierarchy, which I also use a lot in my work, helps to highlight the main elements on each screen of the telehealth app. It helps drive the user's attention to what they should see and acknowledge first.
I also use the principle of visual contrast (by size, color, and shape. It assists users in distinguishing one element from another more easily.
The principle of proximity makes it easier to perceive information on the screen because the elements within the same block are located closer to each other. It also helps the user navigate the app better, so this concept is irreplaceable from my standpoint."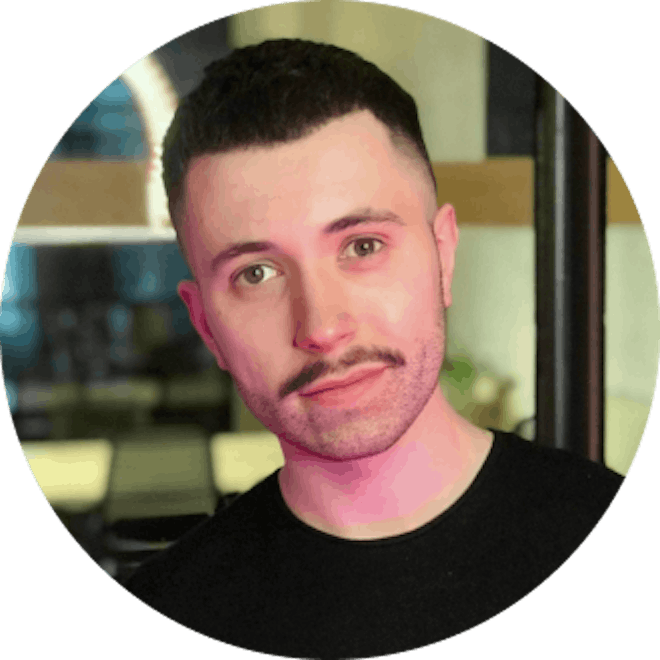 🚀
👋
Get a Tech Consultation
Get a consultation from Voypost experts who will answer all your questions regarding the technical aspects of telemedicine app development. We'll help you nurture your idea into a successful startup product
Get a Consultation
Top-5 Tips for Telehealth App and Website Design
We thank Iryna for her immaculate input in our work and in this article! However, this is not everything our designer kindly provided us with. Together, we created a list of tips and ideas that will help you understand the telehealth design better, and navigate its creation.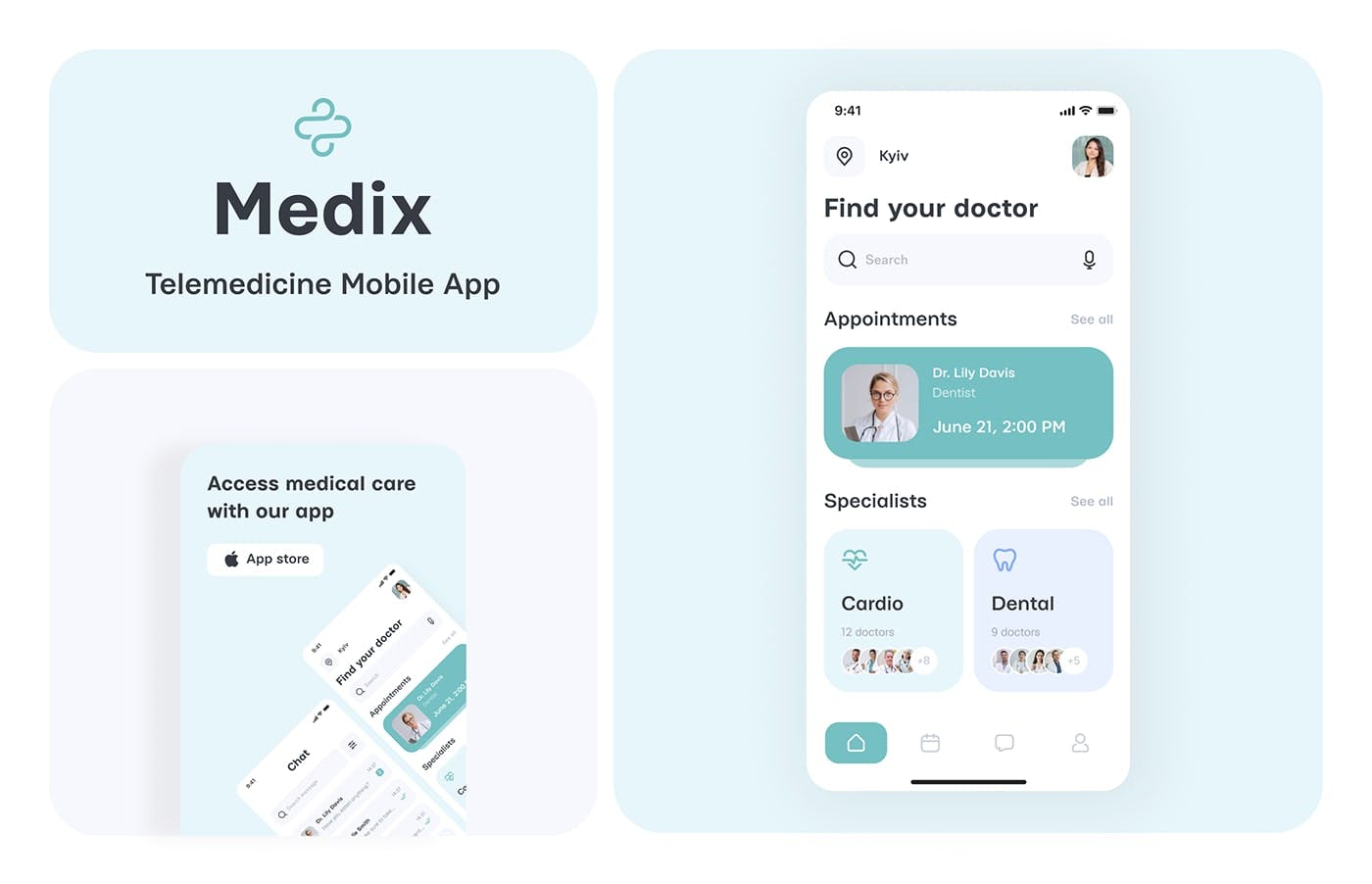 Compatibility with various devices
People use all kinds of devices to access medical institutions, so you have to be prepared. Pack your app with different versions, including tab, mobile, and PC as a must-have. 
The comprehensiveness of features
The primary goal of a telehealth application or website is to connect patients with medical specialists. So, your software should be able to cover all of your customers' needs when it comes to this. Ensure that you allow your users to search and find a medical specialist, book an appointment, pay for the said appointment, and book an online consultation. These are the go-to features your telehealth app needs. 
Enable customer profile
Allow customers to create their profiles with intel about their health conditions, appointments, pre-paid consultations, and personal data. 
Enable simple and efficient search
Include search filters, categories, and other features that will help your user navigate the app quicker and easier. 
Allow medical professionals to create their profiles
Enable them to fill out the profile with as much information as possible. They should be able to demonstrate their experience, rating, location, short brief about education and practice, number of patients, and other miscellaneous info. This is crucial so that users can find the needed specialist easier.
Now, let's wrap it up! With Iryna's immense help, you now have a vast understanding of telemedicine design and how to make it engaging. User-friendly interfaces, intuitive navigation, and visually appealing layouts are essential elements of telehealth apps. Moreover, ensuring compatibility across various devices is a vital consideration for a successful telemedicine platform.
Overall, as the popularity of telemedicine continues to soar, healthcare providers must recognize the importance of developing a well-designed telehealth app or website. By focusing on user experience, accessibility, and security, they can ensure that patients receive the highest quality care in a convenient and efficient manner. So, if you're looking for a way to hop on this train and create your own, unique and efficient, telemedicine application or website, book a consultation with Voypost. 
Apart from telemedicine app design, we can also consult you on security measures which are crucial for telehealth websites since they store a lot of personal info of the patients. We also can help you figure out the number of features and what unique capabilities your app should have. 
Our team is ready to provide you with extensive knowledge and expertise, to help you create the best medical application possible. Because we believe in your ideas, and we know they can shape the world.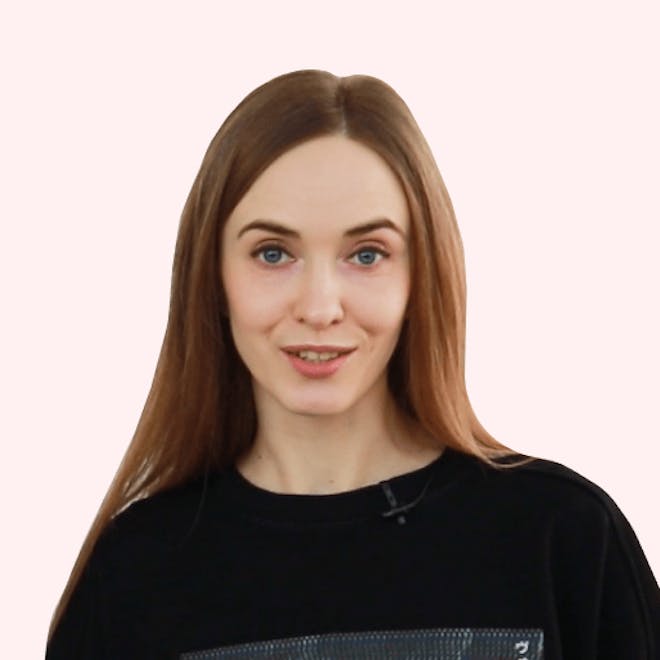 💡
📞
Bring Your Idea to Life
Not sure where to start? Empower the future of healthcare with our expert telemedicine website design. Take the first step towards revolutionizing patient care today. We will consult and guide you in this process, making sure you'll get the best outcomes.
Book a Call
What services can you provide for telemedicine website design?
"From in-depth research to high fidelity design, my approach is to make every step clear and complete.
First step is Design interview & User Research. I run a design questionnaire with you to understand you needs. Then, I dive deep into telemedicine UX and users' behavior through research & analysis. At Voypost we make sure that users' experience will be perfect when client's idea goes live.
Second step is Wireframing & Prototyping. Dynamic wireframing and prototyping will helps a client to try & feel a future app even before creating the whole UI. Pre-shaping user-centric solutions is a great practice to get the outcome which exceeds any expectations.
Finally, Full-Cycle Design Creation. My 360° approach guarantees developing captivating and functional telehealth web design which covers every single aspect of potential app: from color schema and fonts to perfect buttons placement. We polish the result with the iterative design to make 100% match with your needs."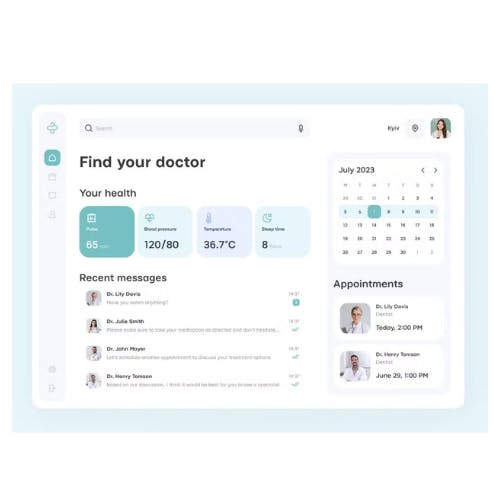 Our Telemedicine Case Study
Explore our real telehealth case study, rich with numbers, and stunning facts. We'll uncover our success story for your notable improvements in patient monitoring. Our client achieved clients base growth +130%, costs reduction by -14%, ROI <12 month.
See our Case Stusdy
Why Opt for Custom Telehealth App Development?
In this rapidly growing telehealth market, the choice between a ready-made telehealth solution and custom telehealth app development is a critical decision to make. We've analyzed telemedicine SaaS giants like Teladoc Telehealth, Amwell, MDLive, Doctor on Demand, Doxy.me and a few others to highlight the reasons why opting for custom telehealth app development holds distinct advantages over off-the-shelf solutions.
Security Concerns
Over 39 million users of healthcare apps have been affected by data breaches during the first half of 2023 – reported by the Office for Civil Rights portal. As a result, storing sensitive information in a third-party infrastructure raises data security concerns. Such platforms give you less control over data's protection compared to a tailored-to-your-needs app hosted on your servers. With your own app you can implement security measures that meet the highest industry standards: encryption protocols, access controls, compliance with regulations like HIPAA.
Lame Technical Support
Most of the negative reviews which can be found under telemedicine software report technical issues and lack of customer support. At Voypost, we not only develop a product but also technically maintain your app after the launch to guarantee high user satisfaction. Our team reacts quickly, helping to bring your technical service to the next level.
Compliance and Regulation Issues
The healthcare industry has strict regulatory requirements. SaaS may not always provide the level of compliance needed, bringing potential risks.
Lack of Business Focus
Ready-made solutions are designed to cater to a broad audience. Consequently, they may lack a personalized user experience that aligns with the branding and values of a specific healthcare organization. This can result in reduced patient engagement and weaker provider-patient relationships. Moreover, the limited customization options make it challenging to adapt the software to specific business processes. 
Brand-dependency & No Competitive Advantage
SaaS platforms are available to competitors as well. Using the same software limits your ability to differentiate your services and gain a competitive edge. Moreover, most of the time you work under a brand of the app which does not allow you to grow your personal brand effectively. 
Scalability Perspective
As your business grows and patient volumes increase, scalability becomes a crucial factor. Off-the-shelf choice might not be able to scale up effectively to handle a larger number of users, leading to performance bottlenecks. You might face restrictions on user numbers, data storage, device compatibility or API integrations, potentially hindering your expansion.
Dependency on Vendor Updates
With SaaS, you're reliant on the vendor for updates and improvements. This lack of control can lead to disruptions if updates introduce unexpected issues or if the vendor's development roadmap doesn't align with your needs. Custom telehealth platforms allow to create a user interface that reflects their branding and fosters a sense of trust and familiarity among patients.