How To Outsource Mobile App Development Efficiently?
A comprehensive guide for everyone who want to outsource app development in 2022.
There are myriads of business niches but the reality of the modern world is such that every single one of them would greatly benefit from software products.
One can definitely avoid the involvement of information technologies in their venture but they surely would lose a chance to:
Automate their operations;

Scale at unprecedented rates;

Reduce the load of manual labor;

Reach larger audiences across the world;

Save incalculable loads of money on marketing, production, product support…
Custom mobile application development is but one kind of varied and plentiful software development service one can find on the market. So, the first question we will answer is, how to determine if a given business is mature enough for its own mobile application?
Further narrowing down the topic, we will explore the best practices of mobile app development outsourcing. Finally, we'll provide some concrete advice on how to select a great custom mobile app development company and / or augment an existing in-house app development team.
What Is Custom Web or Mobile App Development?
Most (if not all) professionally built successful businesses are online. Their web presence is sometimes limited to a social media page but as soon as the owner can afford it, they build a custom website.
The next level after the website is custom app development.
It is not true that only select businesses can benefit from web or mobile applications. Any business venture, regardless of the niche, can implement gamification mechanics to engage, retain, and reward their audiences better.
There are cases when a custom application is a must. Take food delivery services, for example. The difference between a static website and an application is that the latter is interactive. So, basically, any business that deals with repetitive customer queries would benefit from an app that would automatically collect and process the queries, reducing the need for manual labor.
Web applications are delivered via internet browsers. Mobile applications are delivered via the respective target operating system, the mainstream ones being Android and iOS at the time being.
Custom mobile app development is meant to deliver the ready-to-use software products to serve the means of particular businesses. It is carried out by either in-house or remote development teams, and, considering the expedience of outsourcing custom mobile app development, the latter should be preferred.
How Can Custom Mobile App Development Boost Your Business?
There are plenty of companies willing to develop custom apps for business, so you will certainly find the right one for your particular task.
Do-It-Yourself solutions are not effective. Just like there are website building solutions for entrepreneurs without programming expertise, there are no-code tools (zero code, no technical experience required) that simplify custom mobile app development. As one might expect, they produce sub-par results compared to professional teams that are knowledgeable and well-equipped.
DIY tools still need some time investment to produce anything worthwhile. More often than not, an entrepreneur would be focused on their core activities rather than amateur custom app development. Even though the DIY custom app development tools are considerably cheaper than application outsourcing, they are still pricey. No doubt, they are perfectly fine if there is ample time to experiment,a stringent budget, and no access to investment launchpads. However, a sustainable, high-quality solution requires a more grounded approach that implies the involvement of custom mobile app development companies.
We'll jump to the discussion of IT outsourcing pros and cons in just a moment but first and foremost let's clarify if you really require an app.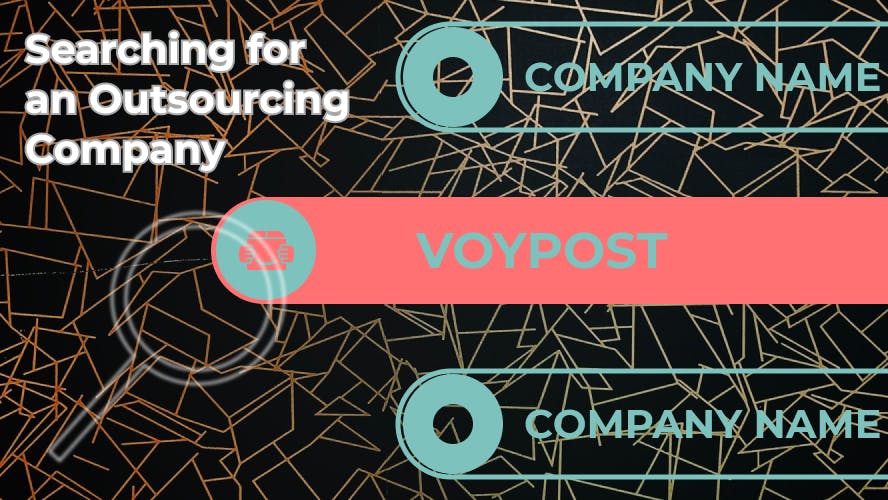 Do You Even Need a Mobile App?
If an app is the core product of a given business then yes, obviously, there is no way of getting around it.
The question is, which platforms do you target? A mobile app may also accompany a PC or web one, yet here are a couple of reasons why one should target a mobile platform exclusively:
An app is not extremely resource-hungry and won't strain and overheat mainstream budget devices.

It must be portable, i.e., accessible from a user's pocket anytime, wherever they are, from their mobile phone.
Internet access is not entirely necessary (as is the case with meditation or sleep apps, for example), but an app may fully or partially rely on it (taxi, food ordering, fintech apps).
Other than that, the interface restrictions of mobile devices must be mentioned: these devices are not meant to conveniently handle complex apps with their tiny sensor screens. Some interface bottlenecks may be addressed with nesting, but a normal size keyboard, large screen, or joystick will always be more appropriate for certain applications.
If your business previously dealt with the distribution of intellectual goods or services then the process of turning the service into an app will be simple and straightforward. All kinds of informational services are already "applicationized". Go for custom business application development if your team is experienced and renowned enough and you have some value to offer, given the competition.
If your business revolves around a production of material goods, it could benefit from a mobile app too, but only if it meets a few conditions. The production of material goods cannot easily scale up and down; it is physically limited by the resource supply and tied to a certain place. It must resolve the logistics challenge to produce and deliver the goods.
Now, if an app gives a business a popularity boost, the production capabilities must meet the spike of demand. Otherwise, custom app development just won't pay off.
On the other hand, you might pursue the goal of diversifying your customer's experience. In that case, the production capacities won't have to adapt in any way. A number of retail shops across the US (and the world) successfully utilities mobile apps to:
Indicate the shop locations on the map;

Retain;

Personalize;

Gamify.
To reiterate, such a business must reach maturity to make full use of a mobile app.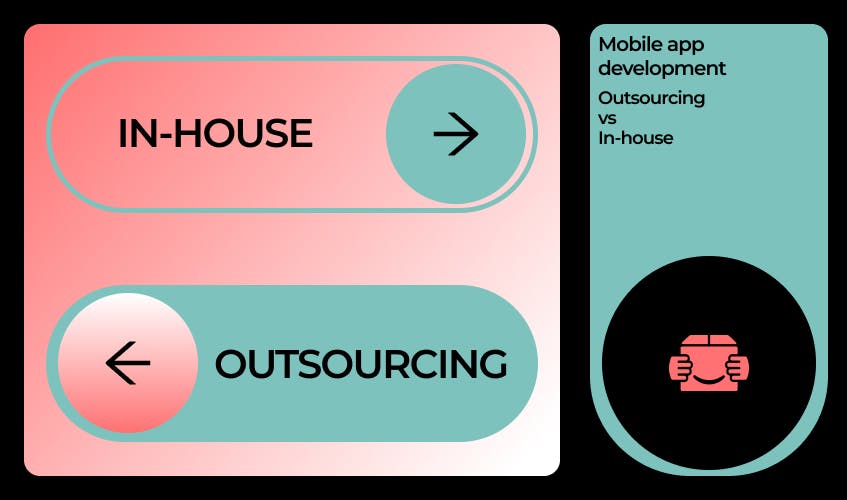 Outsource App Development or Build In-House?
So, it's settled. Your business is ready to release its own app and make the best use of it.
It is just one app development team away from the goal.
Assembling the team from scratch (if there is none at the moment) takes time, requires office space, and legal regulation. In-house teams are clumsy in terms of scalability. They are great for long-term product development and support nonetheless.
The other option is outsourcing. One could either order custom mobile application development services from the ground up through hiring a fully assembled remote app development team or—provided that they already have core developers working on the product—hire a smaller team to pick up atomic tasks.
In terms of the scale, three types of mobile app development outsourcing exist.
Turnkey mobile app development outsourcing when there is no in-house team. A product owner pays for the end result (per project pricing model) or per hour. Custom mobile app developers regularly report on the progress and take it upon themselves to finish the job in time, according to the initial agreements.

A dedicated remote team to assist the core app, development team. A properly structured team from a chosen custom mobile app development company works in sync with your core team as if it were a department of your own organization. They are responsible for a certain chunk of work, e.g., the application UI.

Team augmentation – handpicked expert individuals back up the core team in minor endeavors, like hotfixes, simple app upgrades, integrations, legal support, etc. It is possible to pick a single expert. This is done to compensate for the core team's lack of experience in a certain domain or to manage irregular (one-time or seasonal) workloads.

IT outsourcing is apparently more flexible. It is also generally less expensive if the service provider team resides in the respective region. How much does it cost to build an app?
Oh, finally, there are solo freelance developers. These guys are basically one-man bands, easy to find, and ready to pick up all kinds of projects. Great for tiny project scopes with concrete milestones.
App Development Outsourcing Types Based on the Remote Team's Country of Residence
How does one strike the most financially attractive deal when looking for a custom business application development service? It depends on the difference in prices of living between a product owner's country and their service provider's. For example, the US and Western Europe are considered expensive regions, compared to other economies of the world. Central and East Asia, as well as South America, are considered the cheapest.
Of course, product owners would first be looking for an app development team that showcases a brilliant mastery of their trade and can deliver the product that stands up to the industry standards. But why would anyone miss out on the opportunity to save up to 80% of the project price, given the chance?
You wouldn't see any change in price if you stick to onshore outsourcing. That is when you outsource app development services to a company physically located in your home country where your own business operates.
Nearshore outsourcing implies an insignificant timezone difference or simply ordering custom app development services from a country right next to yours. The price drop can be dramatic, for example, when outsourcing from the US to Mexico or from Germany to Ukraine.
Finally, offshore mobile app development implies noticeable timezone differences (more than 6 hours, to be specific) and very attractive prices as a rule.
App Development Outsourcing Pros and Cons
To recapitulate, mobile application development outsourcing is generally more attractive than in-house development. Still, keep some of its pitfalls in sight.
Outsourcing app development disadvantages
Constant communication with a custom mobile app development company is a must;

The cultural and language gaps are not so significant compared to the differences in legislation and certifications – particularly in the case of offshore application outsourcing.

Beware of the poor code quality, ask for the proof-of-concept and look for relevant portfolio cases unless you have a skilled CTO in the core team.

Outsourcing app development advantages
Ultimate scalability: upscale or downscale your app development team by any number of specialists in the shortest time possible.

Access to the global pool of talent allows you to choose the best mobile app development outsourcing companies in their domain.

In the best case scenario, you cut down the development prices 5-6 times, which largely depends on the geography of outsourcing.
How to Mitigate the Risks While Outsourcing Mobile App Development?
As we mentioned the disadvantages of mobile app development outsourcing, let us now break them down one by one and see how to circumvent them.
Agree upon the chosen channel of communication and stick to it throughout the course of development. Miscommunication ruined innumerable projects or badly hurt their quality and sustainability.
If the remote app development team members are proactive, ask the right questions, suggest reasonable architecture and interface improvements off the bat – you can definitely predict success of the whole endeavor.
Distance-separated teams commonly use Slack for consistent communication these days. Scrum-style boards are used to structure the cooperation; plus, various data visualization platforms aid in demonstrating the product's performance, project milestones, and other relevant data.
There should be no language barrier that causes any noticeable inconvenience. Luckily, all professional Team Leads and Project Managers of mobile app development outsourcing companies have a sufficient level of English.
More importantly, if your app deals with, say, personal user data or financial transactions, a remote team must be familiar with all the related regulating documents. Certain applications require the organizations that work on them to pass certification exams that are held by the ISO.
You have to think ahead and define the list of documents that the app needs if any. Either this or being accused of sponsoring terrorism and failing to employ KYC/AML practices, for one example.
The timezone difference shouldn't be much of an issue either: the teams agree to share the progress during the certain periods of the day, even if there's about a ten hours difference.
How do you ensure the high code quality? It is best to trust your own or your Chief Technical Officer's expertise. If that is not possible, follow the personal recommendations, study professional reviews and portfolio cases, and see if the representatives of a given custom mobile app development company can explain every step of the development lifecycle to you. They may also bring invaluable advice concerning the app's architecture and design to the table.
No matter what, discuss the possible implications of the custom app development delays and failures.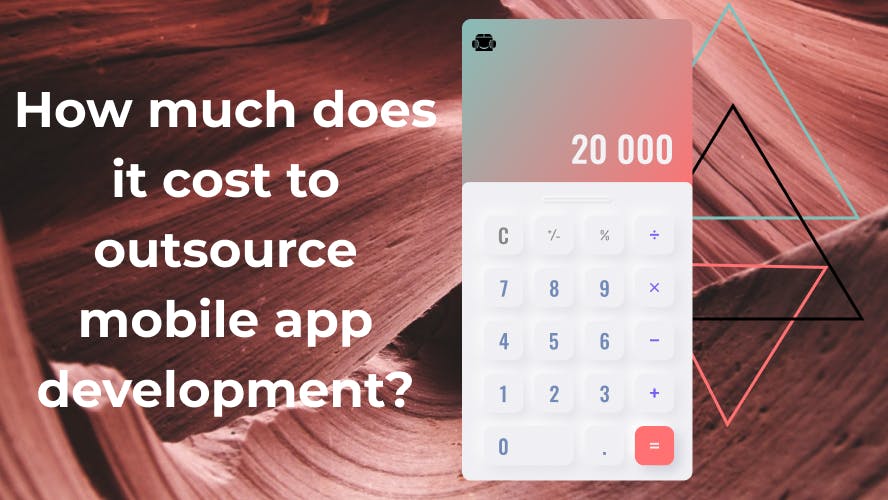 How Much It Costs To Outsource App Development
It is not hard to compare the median salaries across the world and make a conclusion about custom app development costs.
The median software developer salary in the US fluctuates around $110,000 annually. Germany, for example, has this number at about $65,000, so it is a no-brainer that the US-based companies would either open their development offices there or outsource their app development to the local software development companies.
Germany is not the example of the most financially attractive country when it comes to custom mobile app development. The prices keep going down further to the East. The top outsourced Senior developers in Ukraine are paid 48-60 thousand dollars annually, while the Middle devs earn about a half of that. There are no quality concerns soever. Quite on the contrary, Ukrainian developers are renowned in the fields of cybersecurity, industrial automation, big data, gaming, and others.
On top of that, custom mobile apps wildly vary in complexity and scale. What if you don't need a "full house" of app development team roles? The price per project can be literally anything, depending on the milestones and developers' pricing conditions, so just ask a company of your choice for a quote.
Outsource Mobile App Development In 7 Steps
Here is how to outsource mobile app development step-by-step, considering all the advice we have already laid out above.
The first step does not even concern a remote team: it is about clear technical specification of your product. No worries if your project vision is not clear or complete – professional developers won't take the responsibility of accepting the task they don't fully understand, so they will help you shape the vision.
Find the app development team(s). How do you do it? Extensive googling or a direct referral from a trusted friend! Specialized custom app development company aggregators or the general freelance platforms have plenty of search filters to find the right team.
Conduct interviews. To have a genuine freedom of choice, you should have about 4 to 5 companies to choose from. Which one makes an impression of the most experienced, easy-going, proactive, and reliable? Does it also fit your budget?
Agree upon the tech stack. This one, in fact, is the continuation of the interview stage. There is nothing else to add: both you and the custom mobile application development team should be comfortable with developing, deploying, testing, and maintaining your app with a given set of tools.
Discuss the time and budget restrictions. Also, a part of the interviews, which leaves you with enough solid data to take the final decision concerning your future mobile app development company.
Stay on the goal. Remember the tips about alleviating the risks of outsourcing: communicate, move through the project milestones, adapt to market challenges and user feedback, and see through to the project's finale.
Keep the doors open. Should the app need any more updates, hotfixes, full redesigns, or anything else, you might want to refer to the same vendor for the job. Stay friends and show understanding if that custom mobile app development company is knee-deep in other projects and can't respond to your query at the time.
FAQ
How much does it cost to hire an app developer?
Depending on the project scope and nature, developers may ask either for less than $300 or more than $10,000 per month. Consider that there are also per project or per hour pricing models and various—more or less financially attractive— regions to outsource to.
How much does it cost to build a custom app?
It is possible to get a final price of less than $10,000 for a simple application, excluding the maintenance costs. The apps comparable to, say, Facebook cost millions of dollars to develop and maintain over their life cycles.
Can I develop an app on my own?
Solo application development is totally possible, which has been proven countless times so far. Nonetheless, one has to be realistic concerning their programming skills, project scope, marketing budget, potential audience, etc.
Which is the best custom app development company?
There are hundreds of application development companies in the world; they have different target platforms, tech stacks, preferable niches and hands-on experience, price tags, certificates, legislation, etc. The one that best fits a particular project should be considered best for that project.
Recommended Readings: