Hire Wordpress Developers
To create a dream site, you need to contact the Wordpress expert. Hiring a Wordpress developer can help with customizing third-party themes and plugins, and advanced CSS customization, or building an online store website, company business card, or self-employed business card from scratch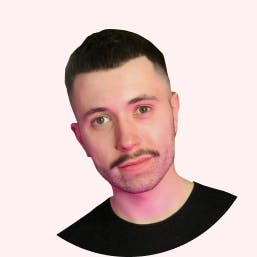 👋 Hi! Let me tell you how it works
Senior Mobile and Web Developer
I'm React developer with 5+ years of experience in software development. Specialist with a broad technical outlook and in-depth expertise in front-end development. I have extensive experience in conducting the development cycle as a developer and team leader. I know how to find compromises in the search for a business and with the interest of development to achieve goals. Leverage technical, analytical, and problem-solving skills to create dynamic, high-speed websites, apps, and platforms fueling competitive advantage and revenue growth. - I have a Master's Degree in Computer Science - Winner of World Mobile Congress 2017 - Effective tech lead and Project Manager - Passionate about building top-class software
I am an expert software engineer with deep knowledge of PHP development and I have 15 years of experience in this field. Took part in creating of dozens of web services, web portals/sites with custom services, and features. My experience ranges from building responsive mobile sites that work well cross-browser to building scalable sites for every industry. My expertise includes: # Development from scratch # Full cycle development, from architecture to ready product. # Optimization of existing projects for high load, scaling, etc. # Technical management of small teams (2-3 persons)
How to hire Wordpress developers from Voypost talent pool
The inclusion of a developer in the staff of the company is quite an expensive pleasure, and sooner or later everyone who develops their business and, accordingly, the site needs to hire Wordpress developers. That is why many people think about working with a freelancer to complete tasks within the framework of a particular project. For these purposes, we have created a unique platform that allows you to find a web site developer in just a couple of clicks. The convenient filtering system includes more than 60 search parameters, including a project type, experience level, industry, schedule (full time or no) etc. We will match you with the right Candidate in just 1-3 days. You can cancel or replace a developer anytime in the first month at 0$ cost.
How do we revise Wordpress skills developers?
Voypost is a platform where you can find not just a programmer, but really a person and a partner, who will cope with the tasks assigned to him perfectly and who will actually commit to success of aproduct. Before someone is offered as a job candidate to a person who is interested in hiring a coder, a developer goes through a rigorous selection process. The selection includes several stages: an interview with HR specialists, a technical interview, Live coding interviews and completion of the technical task. Also, for this profession, proficiency in English is mandatory, therefore, candidates for a vacancy in the development of an app or website pass a test to determine the level of proficiency in a foreign language. It is also worth noting that everyone wants to hire specialists who are distinguished by communication, teamwork, responsibility, punctuality, etc. These qualities are also evaluated during the interview.We test for 60+ skills, data structures, algorithms, systems design, software specializations & frameworks. To hire Wordpress developers using this platform is really a good idea for anyone who wants to build a business. To hire Wordpress developers from the platform is about saving time, money and effort.