Hire Vue Js Developers
Vue Js is a progressive performant, and versatile Javascript framework preferred by programmers for building web user interfaces. If you're looking for Vue Js experts, Voypost has you covered. Our new tool will help you hire the best Vue Js developer for your project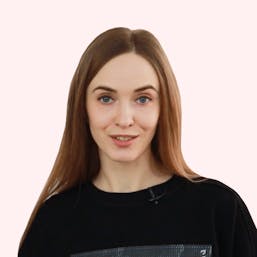 Search results (15 results found)
Self-motivated and proactive person. Committed to perfection and ready to master new technologies. Knowledgeable in UI/UX, database storage, and debugging processes. My goal is to become an experienced senior full-stack developer and to use my skills to create meaningful and useful projects for people. I'm passionate about mastering different IT technologies and am always looking for new opportunities to learn and grow. If you're looking for a dedicated and enthusiastic developer with a strong desire to make a positive impact, I would be excited to connect with you. Let's work together to create something great!
Enthusiastic Web Product Developer
I have over 10 years of experience in IT, with a product-oriented approach. This means that I strive to understand not only your needs but also the needs of your business and clients. Throughout my career, I have gained valuable experience working on my own projects, which has allowed me to take ownership and responsibility for delivering quality products. As a developer, I have worked on a variety of projects, ranging from small-scale applications to large-scale enterprise systems. This has provided me with a broad range of technical skills, including expertise in multiple programming languages and frameworks. As a team lead, I have demonstrated strong leadership abilities, including the ability to motivate and mentor team members, delegate tasks effectively, and manage project timelines and budgets. This has allowed me to build successful teams and deliver high-quality products. As a project manager, I have honed my communication and stakeholder management skills, ensuring that all stakeholders are informed and engaged throughout the project lifecycle. I am experienced in agile methodologies and have successfully managed both local and distributed teams. Overall, I am a results-oriented professional with a passion for technology and a commitment to delivering quality products that meet the needs of your business and clients.
A frontend engineer with 6+ years of experience in developing UIs of websites and web apps, and in my experience : - Create web apps using React and Vue; - Migrate web apps from React to Next and from Vue to Nuxt; - Improve user interfaces performance and accessibility; - Develop and maintain a library of reusable components; - Cover applications with unit tests using Jest + React testing library/Vue test utils.
Benefits of hiring vuejs developers with Voypost Talent Pool
Voypost Talent Pool is the ultimate solution designed to revolutionize your search and hiring process for vuejs developers. Developed by Tech Startup owners who empathize with the challenges faced by both clients and talents, this tool is crafted to meet your needs. Experience a seamless and efficient recruitment experience and hire the professionals you require in just one week.
Top 5% Talents
Our vuejs developers are proactive communicators with a focus on your business goals. We have a rigorous vetting with an assessment of hard and soft skills. This ensures your access the top 5% of thoroughly vetted Ukrainian developers.
Friendly Pricing
Hiring a dedicated development team from Ukraine is about 40% cheaper than hiring the same-level developers onsite. Moreover, we have no hidden fees and you can scale or pause cooperation as needed.
Tailored Expertise
Either you need some specific industry experience or a certain technology, we have completed dozens of projects so we have always a fit for you. See our Portfolio down the page.
Quick Hiring
Highly qualified vuejs developers in as little as 2-14 days. Scale your team or start a project from scratch. With Voypost Talent Pool, you can find and hire professionals at the speed of light.
High Quality
We have high standards in workflows, code quality and final delivery. Our team can quickly onboard and adapt to your business needs. See our Customer Reviews down the page.
Same Time Zone
Our location and time zone are convenient for both European and American countries. We share timely updates and seamlessly work with you in your business hours. No delays, all the progress up-to-date.
Why Clients Choose Voypost
Voypost has successfully developed the MVP and is now developing a retailer interface for the client. The team's excellent project management skills allow them to submit deliverables on time.
Correlate Retail Technologies, Inc.
The impact of Voypost was huge for us. With their services, we were able to make them a natural extension of our own team, which made it a super smooth experience. It helped us pursue a new opportunity and ship a product in weeks, that we were previously not able to do.
Blindfeed GmbH
Good-quality, quick code allowed Voypost to iterate quickly on the solution based on customer feedback. They took scope changes in stride, adapting their task outlines to meet changing needs. Before accepting the job, Nikita had made a very clear breakdown of stories and tasks, with an estimate for each. It ensured alignment and transparency, and was a great way to start the project. Good communication was vital, and Nikita et al were super responsive and very specific. Changes needed on our end were clearly specified to our engineer. Issues were dealt with rapidly.
Corti
How To Hire Vue Js Developers From Voypost Talent Pool
We created a new tool that makes hiring Vue js developers quick and hassle-free. It includes over 60 search criteria that will help you sort out the Vue js developers according to the type of IT project, industry, stack, level of expertise, etc. We will match you with the right Vue js programmer in 1-3 days. The tool allows you to scale with no headache and cancel or replace a Vue Js expert anytime at 0$ cost during the first month. 
How We Hire Vue Js Developers? 
At Voypost, we are committed to the success of your digital product. Thus, we make sure to select the best developers to hire. Candidates go through an extensive recruitment process where we test their soft and hard skills. Vue Js developers pass an interview with HR specialists, then a technical interview, live coding interviews and perform a technical task. We evaluate their level of English, communication skills, and ability to work in a team.  We test for 60+ skills including problem-solving skills, programming languages, communication, software specializations & frameworks