Hire Vue Js Developers
Vue Js is a progressive performant, and versatile Javascript framework preferred by programmers for building web user interfaces. If you're looking for Vue Js experts, Voypost has you covered. Our new tool will help you hire the best Vue Js developer for your project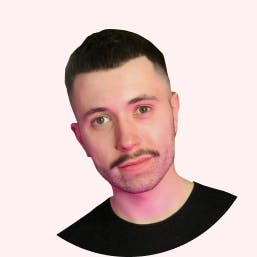 👋 Hi! Let me tell you how it works
Full Stack Developer | Blockchain Developer
With 10+ years software development experience, I have contributed to projects small and large, demonstrating my professionalism with unmatched quality and reliability. Being a professional developer means understanding all the requirements of a project and finding the best way to implement it to a high-quality standard. As a senior full-stack engineer, I am proficient with modern web languages and I always focus on project structures and coding style, and etc. Also I have great experience with cloud architect and when it comes to AWS and GCP, I'm considering myself one of the most qualified engineers.
@Tunvars56
Full stack PHP/Java|Spring Framework|Hibernate/JavaScript Developer
Full stack PHP/Java|Spring Framework|Hibernate/JavaScript Developer
I'm a Senior web developer, living and working in Ukraine. Have more than 8 years of extensive experience in the field of web development. I'm an active, easy-going, and responsible individual. Always try to go above and beyond in my work, and build solid working relationships with my clients.
Enthusiastic Web Product Developer
Over 10 years in IT. Productoriented - it means that I try to understand your needs and the needs of your business/clients. Great experience working on my own projects. Worked as a developer, team lead, and project manager.
How To Hire Vue Js Developers From Voypost Talent Pool
We created a new tool that makes hiring Vue js developers quick and hassle-free. It includes over 60 search criteria that will help you sort out the Vue js developers according to the type of IT project, industry, stack, level of expertise, etc. We will match you with the right Vue js programmer in 1-3 days. The tool allows you to scale with no headache and cancel or replace a Vue Js expert anytime at 0$ cost during the first month. 
How We Hire Vue Js Developers? 
At Voypost, we are committed to the success of your digital product. Thus, we make sure to select the best developers to hire. Candidates go through an extensive recruitment process where we test their soft and hard skills. Vue Js developers pass an interview with HR specialists, then a technical interview, live coding interviews and perform a technical task. We evaluate their level of English, communication skills, and ability to work in a team.  We test for 60+ skills including problem-solving skills, programming languages, communication, software specializations & frameworks