Hire Swift Developers
Swift developers are your best choice when it comes to building native iOS app. A swift coder will produce a project that is lighting-fast, safe, and easy to maintain. When it comes to finding vetted remote Swift developers, Voypost has all you need. See how we help recruit and hire freelance Swift developers in just a few days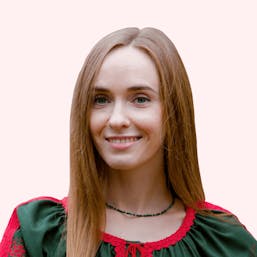 👋 Hi! Let me tell you how it works
Search results (4 results found)
An experienced mobile app developer with strong code analysis and optimization skills, supporting projects with sophisticated logic. I'm experienced in document creation for both requirements and existing code. I have good communication skills with customers and end users, significant knowledge of requirements analysis according to business rules, software development cycle, and technical issue troubleshooting. I'm open-minded and goal-oriented. In addition to my experience in managing a small team, I have an active teamwork attitude and excellent interpersonal skills.
Front-End Developer (Angular)
I am a skilled Angular Front-End developer with over 6 years of experience in commercial development. My expertise lies in using Angular, HTML/CSS, Typescript, and Javascript to build engaging web applications. In addition to my commercial experience, I have some non-commercial experience using Python as a Back-End language. I am well-versed in using popular frameworks such as NgRx, RxJS, Bootstrap, TailwindCSS, and Angular Material, as well as version control tools like Git and Jira. Throughout my career, I have worked on various projects in industries such as FinTech, e-commerce, e-learning, and gambling/betting. I am highly motivated to continue expanding my skills and experience and to contribute as a valuable team member. My focus is on developing high-quality web applications, which include creating dynamic layouts, implementing complex logic, and integrating with other services. Additionally, I enjoy mentoring and sharing my knowledge with other developers. I am always eager to learn new technologies and explore new areas in the field of development.
As a senior developer with over 6 years of experience in mobile development, I have developed several apps using Flutter and built high-performance apps using Swift for iOS and Java/Kotlin for Android platforms. My proficiency in using Git for version control and experience working in a team environment has helped me collaborate effectively. I am familiar with SOLID and clean architecture principles, which I have implemented in previous projects to ensure maintainability, scalability, and code reusability. My ability to accurately estimate work and follow timelines has proven invaluable in delivering projects on time and within budget. I have extensive experience in integrating mobile applications with cloud services, such as AWS Cognito, Firebase, REST, and GraphQL APIs, where I have implemented various authentication mechanisms. In addition, I am well-versed in testing methodologies, such as test-driven development (TDD) and data-driven testing (DDT), and I believe testing is an essential part of the development process. I strive to write comprehensive test cases to ensure the quality of the code. Overall, my passion for creating innovative and user-friendly mobile apps, combined with my experience and skills, make me a strong candidate for any mobile development project. I have significant experience refactoring legacy code to improve its efficiency and maintainability. I take pride in creating user-friendly applications that receive positive feedback from users and have received excellent reviews on the G/A stores. I am committed to continually learning and improving my skills to ensure the success of every project.
Benefits of hiring swift developers with Voypost Talent Pool
Voypost Talent Pool was built to enhance the search and hire process of swift developers. The tool was developed by Tech Startup owners, which helped consider the pains of clients and talents. You can hire the professional you need in as little as a week.
Access to Top 5%
We employ a unique evaluation process for swift developers that encompasses an assessment of 60+ hard and soft skills, test assignments etc. This ensures your access to the top 5% of Ukrainian developers thoroughly vetted by Voypost.
Quickly get swift developers
Hire highly qualified developers for scaling your team or initiating a project from scratch in as little as 3–14 days. With Voypost Talent Pool, you can find and hire the required IT specialists within 3–14 days.
Cost-effectiveness
Hiring a dedicated development team from Ukraine is about 40% cheaper than hiring the same-level developers onsite.
Culture & Values
Before meeting Voypost, 70% of our clients had negative experiences with offshore services. However, our unique combination of European soul and business values has resulted in a lean organizational culture that reduces costs, promotes transparency, and enhances human connections in every project we undertake.
Smooth integration and scaling
Our team can quickly onboard and adapt to your business needs. With certified specialists, we can easily scale up or down as needed, providing our clients with top-notch services.
Strategic location
Location and time zone is convenient for both European and American countries.
Why Clients Choose Voypost
Voypost has successfully developed the MVP and is now developing a retailer interface for the client. The team's excellent project management skills allow them to submit deliverables on time.
Correlate Retail Technologies, Inc.
The impact of Voypost was huge for us. With their services, we were able to make them a natural extension of our own team, which made it a super smooth experience. It helped us pursue a new opportunity and ship a product in weeks, that we were previously not able to do.
Blindfeed GmbH
Good-quality, quick code allowed Voypost to iterate quickly on the solution based on customer feedback. They took scope changes in stride, adapting their task outlines to meet changing needs. Before accepting the job, Nikita had made a very clear breakdown of stories and tasks, with an estimate for each. It ensured alignment and transparency, and was a great way to start the project. Good communication was vital, and Nikita et al were super responsive and very specific. Changes needed on our end were clearly specified to our engineer. Issues were dealt with rapidly.
Corti
How to Hire Swift Developers from Voypost Talent Pool
We created a tool to help you hire swift developers that will implement a project of any complexity and enriched it with portfolios of over 290 best freelance programmers. To let you make the right choice within the fastest timeline, you can select a coder based on the project type, technology stack, professional background, industry, and so on. You'll get matched with developers in as fast as 1-3 days. We leave a room for flexibility, allowing to cancel or replace your choice at any time during the first month for no charge.
How Do We Test the Skills of Swift Developers for Hire? 
With us, you don't have to spend time, effort, and money on finding the best Swift developers. Our team of recruiters and tech specialists will do that for you. To showcase their expertise, developers pass an interview with HR specialists, then a technical interview, live coding interviews, and perform a technical task. Additionally, we evaluate candidates' English proficiency level, as well as 60+ skills including problem-solving skills, programming languages, communication skills, ability to work in a team, software specializations & frameworks.