Hire Swift Developers
Swift developers are your best choice when it comes to building native iOS app. A swift coder will produce a project that is lighting-fast, safe, and easy to maintain. When it comes to finding vetted remote Swift developers, Voypost has all you need. See how we help recruit and hire freelance Swift developers in just a few days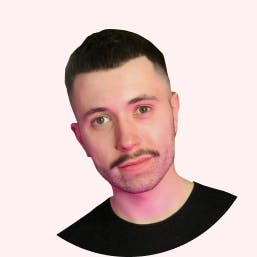 👋 Hi! Let me tell you how it works
Sorry, we couldn't find anything for your query 🥲
Please allow us time (1-3 days) to find 🧐 developers that may be of interest to you. Leave your email and we will contact you ASAP💪
How to Hire Swift Developers from Voypost Talent Pool
We created a tool to help you hire swift developers that will implement a project of any complexity and enriched it with portfolios of over 290 best freelance programmers. To let you make the right choice within the fastest timeline, you can select a coder based on the project type, technology stack, professional background, industry, and so on. You'll get matched with developers in as fast as 1-3 days. We leave a room for flexibility, allowing to cancel or replace your choice at any time during the first month for no charge.
How Do We Test the Skills of Swift Developers for Hire? 
With us, you don't have to spend time, effort, and money on finding the best Swift developers. Our team of recruiters and tech specialists will do that for you. To showcase their expertise, developers pass an interview with HR specialists, then a technical interview, live coding interviews, and perform a technical task. Additionally, we evaluate candidates' English proficiency level, as well as 60+ skills including problem-solving skills, programming languages, communication skills, ability to work in a team, software specializations & frameworks.