Hire SQL Developers
No matter if you're a startup or a top company, sql programmers will assist you in delivering a game-changing software product. All you need is to have a reliable source to hire SQL developers of stellar expertise. See what makes Voypost that source you need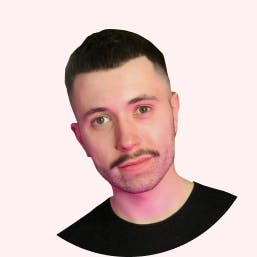 👋 Hi! Let me tell you how it works
@Vanenter56
Full-Stack Developer: Ruby on Rails / Hanami / JS / ReactJS
Full-Stack Developer: Ruby on Rails / Hanami / JS / ReactJS
Full-Stack Ruby on Rails developers with more then 5 years of experience. Worked with different teams and was involved in developing, maintaining and upgrading more than 10 different projects. About: - responsible; - fast learning and self learning person; - as good team player as standalone developer; - well motivated; - enjoying when solving problems; Experience: Experienced in developing booking systems, Facebook Messenger chatbot, CMS systems, online books shop management system (maintaining store, generation and printing shipping labels on remote printers), developed gems (Ruby plugins). Did a lot of integrations and syncs with third-party APIs like (FollowUpBoss API, Nylas API, Facebook API). Most of projects on NDA. COURSES: - Frontend + CMS 2013-2014, Geekhub course, Cherkasy, Ukraine - Ruby on Rails, 2014-2015, Geekhub course, Cherkasy, Ukraine - Computer networks, 2014-2016, Сherkasy state technological university, Ukraine
The main specialization is Python with experience developing applications based on the microservices architecture. Experience in Procedure and OOP programming using Python; building RESTful Web Services; relational and non-relational DBMS; static code analysis and refactoring, testing.
Full Stack Developer / MERN STACK
FullStack developer with 6+ years of experience. I have great analytical and problem-solving skills, always eager to provide my own independent view on the product being developed to improve the final solution delivered to the end-users.
How To Hire SQL Developers From Voypost Talent Pool
At Voypost, we created a quick personalized engine to vet and hire SQL developers. An extended search tool allows for finding the right candidate in our vast SQL database of developers in just 1-3 days. You can sort SQL programmers based on over 60 search criteria namely the type of IT project, tech stacks, level of experience, industry, etc. If you change your mind, you can cancel or replace a developer anytime in the first month at $0 cost.
How We Verify SQL Developers Skills?
Voypost only provides you with the best SQL developers who have passed our meticulous recruitment process. To showcase their professionalism, a SQL coder passes an interview with our HR specialist, technical interview, live coding interview and completes a test task. We're aiming at testing for 60+ soft and hard skills including problem-solving skills, programming languages, level of English proficiency, communication skills, ability to work in a team, software specializations & frameworks