Hire SQL Developers
No matter if you're a startup or a top company, sql programmers will assist you in delivering a game-changing software product. All you need is to have a reliable source to hire SQL developers of stellar expertise. See what makes Voypost that source you need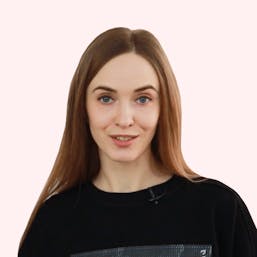 Search results (6 results found)
Full Stack Developer / MERN STACK
FullStack Javascript developer with 6+ years of experience. I have great analytical and problem-solving skills, always eager to provide my own independent view on the product being developed to improve the final solution delivered to the end-users. I have created from scratch and improved many Web Applications. I worked in a variety of niches including eCommerce, Social Media Platforms, NFT platforms, Event/Dating, Enterprise Apps, SaaS Projects & B2B Applications. Performing planned tasks, high quality, fast speed, and fast response, honesty is my basic advantage.
My technical expertise includes proficiency in programming languages such as TypeScript/JavaScript, HTML, SCSS, and Python, as well as experience working with frameworks like Angular, Express.js, and Flask. I have experience working with SQL databases, as well as experience with cloud computing platforms like AWS. I am passionate about pursuing a career as a full-stack developer and am eager to explore new technologies and techniques to continuously improve my skills and knowledge. 7+ years of practical experience as a software engineer 4+ years of practical experience as a system engineer In-depth understanding of modern Software Technologies Strong educational background in Computer System Engineering
Meet @Kiril C.
Full-Stack Developer: Ruby on Rails / Hanami / JS / ReactJS
Full-Stack Developer: Ruby on Rails / Hanami / JS / ReactJS
Full-Stack Ruby on Rails developers with more than 5 years of experience. Worked with different teams and was involved in developing, maintaining, and upgrading more than 10 different projects. About: - responsible; - fast learning and self-learning person; - as a good team player as a standalone developer; - well-motivated; - enjoying when solving problems; Experience: Experienced in developing booking systems, Facebook Messenger chatbot, CMS systems, online books shop management system (maintaining store, generation, and printing shipping labels on remote printers), and developed gems (Ruby plugins). Did a lot of integrations and syncs with third-party APIs like (FollowUpBoss API, Nylas API, and Facebook API). Most of the projects are on NDA.
Benefits of hiring sql developers with Voypost Talent Pool
Voypost Talent Pool is the ultimate solution designed to revolutionize your search and hiring process for sql developers. Developed by Tech Startup owners who empathize with the challenges faced by both clients and talents, this tool is crafted to meet your needs. Experience a seamless and efficient recruitment experience and hire the professionals you require in just one week.
Top 5% Talents
Our sql developers are proactive communicators with a focus on your business goals. We have a rigorous vetting with an assessment of hard and soft skills. This ensures your access the top 5% of thoroughly vetted Ukrainian developers.
Friendly Pricing
Hiring a dedicated development team from Ukraine is about 40% cheaper than hiring the same-level developers onsite. Moreover, we have no hidden fees and you can scale or pause cooperation as needed.
Tailored Expertise
Either you need some specific industry experience or a certain technology, we have completed dozens of projects so we have always a fit for you. See our Portfolio down the page.
Quick Hiring
Highly qualified sql developers in as little as 2-14 days. Scale your team or start a project from scratch. With Voypost Talent Pool, you can find and hire professionals at the speed of light.
High Quality
We have high standards in workflows, code quality and final delivery. Our team can quickly onboard and adapt to your business needs. See our Customer Reviews down the page.
Same Time Zone
Our location and time zone are convenient for both European and American countries. We share timely updates and seamlessly work with you in your business hours. No delays, all the progress up-to-date.
Why Clients Choose Voypost
Voypost has successfully developed the MVP and is now developing a retailer interface for the client. The team's excellent project management skills allow them to submit deliverables on time.
Correlate Retail Technologies, Inc.
The impact of Voypost was huge for us. With their services, we were able to make them a natural extension of our own team, which made it a super smooth experience. It helped us pursue a new opportunity and ship a product in weeks, that we were previously not able to do.
Blindfeed GmbH
Good-quality, quick code allowed Voypost to iterate quickly on the solution based on customer feedback. They took scope changes in stride, adapting their task outlines to meet changing needs. Before accepting the job, Nikita had made a very clear breakdown of stories and tasks, with an estimate for each. It ensured alignment and transparency, and was a great way to start the project. Good communication was vital, and Nikita et al were super responsive and very specific. Changes needed on our end were clearly specified to our engineer. Issues were dealt with rapidly.
Corti
How To Hire SQL Developers From Voypost Talent Pool
At Voypost, we created a quick personalized engine to vet and hire SQL developers. An extended search tool allows for finding the right candidate in our vast SQL database of developers in just 1-3 days. You can sort SQL programmers based on over 60 search criteria namely the type of IT project, tech stacks, level of experience, industry, etc. If you change your mind, you can cancel or replace a developer anytime in the first month at $0 cost.
How We Verify SQL Developers Skills?
Voypost only provides you with the best SQL developers who have passed our meticulous recruitment process. To showcase their professionalism, a SQL coder passes an interview with our HR specialist, technical interview, live coding interview and completes a test task. We're aiming at testing for 60+ soft and hard skills including problem-solving skills, programming languages, level of English proficiency, communication skills, ability to work in a team, software specializations & frameworks