Hire Software Developers
Find software developers with Voypost! We have everything for hiring software developers, our specialists' skills correspond with the most sophisticated requirements, and beneficial terms will help your business thrive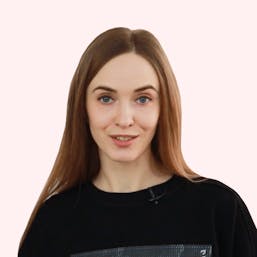 Search results (73 results found)
Middle/Senior .NET Developer
Experienced Full-Stack .NET Developer | Fast Learner | Effective Communicator With 5+ years of experience as a full-stack .NET developer, specializing in React and Angular, I possess a strong ability to quickly learn new technologies. I excel in communication, engaging with colleagues, customers, and end-users globally. From technical negotiations to demos, presentations, and video tutorials, I am skilled in conveying complex ideas. I am eager to learn and utilize any technology, not limited to popular ones. Let's collaborate and drive innovation together!
Experienced software developer with a passion for learning and a talent for working collaboratively. Skilled in multiple programming languages and dedicated to staying up-to-date with industry trends. Able to communicate effectively with team members and provide technical guidance when needed. Motivated to create high-quality software that meets the needs of clients and users.
Full Stack Engineer (React.js)
I am an experienced Full Stack developer with proficiency in ReactJS, JavaScript, and Node.js. I have a proven track record in creating end-to-end solutions for websites, e-commerce platforms, gambling apps, and fintech. My commitment to delivering innovative and efficient solutions that exceed client expectations is matched by my dedication to staying up-to-date with the latest industry developments. In my career, I have resolved numerous issues even under challenging conditions. One of my most significant achievements was optimizing the front end of an enterprise web application, resulting in a remarkable 50% increase in user activity. I have hands-on experience with various front-end frameworks, tools, and libraries, and I can develop scalable and high-performance applications. I am proud of my accomplishments and am always motivated to tackle new challenges and continue growing professionally.
Benefits of hiring software developers with Voypost Talent Pool
Voypost Talent Pool is the ultimate solution designed to revolutionize your search and hiring process for software developers. Developed by Tech Startup owners who empathize with the challenges faced by both clients and talents, this tool is crafted to meet your needs. Experience a seamless and efficient recruitment experience and hire the professionals you require in just one week.
Top 5% Talents
Our software developers are proactive communicators with a focus on your business goals. We have a rigorous vetting with an assessment of hard and soft skills. This ensures your access the top 5% of thoroughly vetted Ukrainian developers.
Friendly Pricing
Hiring a dedicated development team from Ukraine is about 40% cheaper than hiring the same-level developers onsite. Moreover, we have no hidden fees and you can scale or pause cooperation as needed.
Tailored Expertise
Either you need some specific industry experience or a certain technology, we have completed dozens of projects so we have always a fit for you. See our Portfolio down the page.
Quick Hiring
Highly qualified software developers in as little as 2-14 days. Scale your team or start a project from scratch. With Voypost Talent Pool, you can find and hire professionals at the speed of light.
High Quality
We have high standards in workflows, code quality and final delivery. Our team can quickly onboard and adapt to your business needs. See our Customer Reviews down the page.
Same Time Zone
Our location and time zone are convenient for both European and American countries. We share timely updates and seamlessly work with you in your business hours. No delays, all the progress up-to-date.
Why Clients Choose Voypost
Voypost has successfully developed the MVP and is now developing a retailer interface for the client. The team's excellent project management skills allow them to submit deliverables on time.
Correlate Retail Technologies, Inc.
The impact of Voypost was huge for us. With their services, we were able to make them a natural extension of our own team, which made it a super smooth experience. It helped us pursue a new opportunity and ship a product in weeks, that we were previously not able to do.
Blindfeed GmbH
Good-quality, quick code allowed Voypost to iterate quickly on the solution based on customer feedback. They took scope changes in stride, adapting their task outlines to meet changing needs. Before accepting the job, Nikita had made a very clear breakdown of stories and tasks, with an estimate for each. It ensured alignment and transparency, and was a great way to start the project. Good communication was vital, and Nikita et al were super responsive and very specific. Changes needed on our end were clearly specified to our engineer. Issues were dealt with rapidly.
Corti
How to Hire Software Developers From Voypost Talent Pool? 
We have an easy and intuitive platform for recruiting. The process with Voypost would be simple and time-efficient, and our 60+ customization options will help you get more out of it. The options include project type, technologies, years of experience, preferred domains, and many others. 
With our platform, you'll be able to match with an ideal development specialist in 1 to 3 days. What's more, during the first month of cooperation, you can fire or replace a developer for free.
How Do We Check The Remote Software Developers' Skills? 
Our main aim is to find passionate, committed, and experienced software developers. For this, firstly, our human resources department conducts the first interview. Then, we begin the technical interview stage and live coding interview as well. The process ends with a test assignment. 
When a candidate passes all the stages described above, you can be sure they also have decent English and communication skills. We test developers for 60+ skills, data structures, algorithms, systems design, software specializations, and frameworks.