Hire Shopify Experts
The Shopify platform can offer an easy start to your e-commerce business. But it limits options and fails to meet the more specialized needs of each individual store owner. In such cases, the services provided by the Shopify expert become in demand. Our platform brings together the best Shopify developers for hire. Using the platform, you can hire shopify experts who will help you build a successful business by providing web development and website design services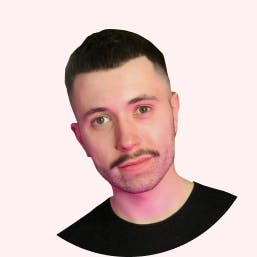 👋 Hi! Let me tell you how it works
Sorry, we couldn't find anything for your query 🥲
Please allow us time (1-3 days) to find 🧐 developers that may be of interest to you. Leave your email and we will contact you ASAP💪
How to hire shopify experts from Voypost talent pool
Our unique platform is the key to the success of shopify store owners who understand that a freelance designer (developer) is a very necessary person and without whom the store will simply be lost among competitors. It will not be difficult to find the best dedicated specialist in the USA and it will take 1-3 days. A developer search tool that understands all the nuances of this site builder contains about 60 different parameters, including: the type of project for which the owner wants to hire shopify experts, work experience, skills, etc. It's also worth noting that you can cancel or replace a coder anytime in the first month at 0$ cost.
How do we revise shopify developers skills?
Voypost offers only top professionals to hire for your dev team. Before recommending you to hire shopify experts from among the people who work with Voypost, they conduct interviews with HR specialists, technical interviews, Live coding interviews and check whether the specialist has completed the technical task correctly. After all, to hire shopify experts means getting a staff person who is not just a shopify consultant, but has all the skills to create unique themes and provide a service that stands out. Also, all Shopify professionals take an English proficiency test and are assessed for communication skills, teamwork skills (even if someone works remotely, this is important), etc. A chance to hire shopify experts via Voypost platform is a solution for those who do not like surprises and want to be sure of the future.