Hire Shopify Experts
The Shopify platform can offer an easy start to your e-commerce business. But it limits options and fails to meet the more specialized needs of each individual store owner. In such cases, the services provided by the Shopify expert become in demand. Our platform brings together the best Shopify developers for hire. Using the platform, you can hire shopify experts who will help you build a successful business by providing web development and website design services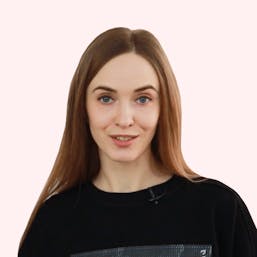 Search results (2 results found)
Front-end developer | Shopify
I am an experienced web developer with a background in HTML, CSS, SCSS, JavaScript, JQuery, Liquid, Shopify, Shopify API, React, and Redux. In addition to my technical expertise, I have worked as a Team Lead, where I have led and managed a team of developers, set goals for them, and helped guide them to success. I have also been responsible for building project architectures and ensuring that they are scalable, maintainable, and meet business requirements. As a Team Lead, I am passionate about developing and mentoring junior developers, fostering collaboration and communication within teams, and ensuring that projects are delivered on time and within budget. I have excellent communication skills and am able to translate technical concepts to non-technical stakeholders. Overall, I am excited about the opportunity to continue growing as a developer and a leader, and I believe that my experience and skills make me well-suited for a Team Lead position
Senior FullStack & Blockchain developer
Senior Software Engineer with 8+ years of experience developing, testing, and deploying crypto projects, web services, and mobile apps. Excellent ability to meet deadlines and work as part of a team to deliver great work. Highly proficient in object-oriented methodologies, data structures, and algorithms, as well as quality coding and excellent debugging skills. Since I'm a cool-hearted person, so usually see every difficulty with a positive side and keep myself always smiling which makes me stronger even. I need a platform to prove my ability and will put my effort and strength to uplift your company. One is born with experience and I will get more professional experience by working.
Benefits of hiring shopify experts with Voypost Talent Pool
Voypost Talent Pool is the ultimate solution designed to revolutionize your search and hiring process for shopify experts. Developed by Tech Startup owners who empathize with the challenges faced by both clients and talents, this tool is crafted to meet your needs. Experience a seamless and efficient recruitment experience and hire the professionals you require in just one week.
Top 5% Talents
Our shopify experts are proactive communicators with a focus on your business goals. We have a rigorous vetting with an assessment of hard and soft skills. This ensures your access the top 5% of thoroughly vetted Ukrainian developers.
Friendly Pricing
Hiring a dedicated development team from Ukraine is about 40% cheaper than hiring the same-level developers onsite. Moreover, we have no hidden fees and you can scale or pause cooperation as needed.
Tailored Expertise
Either you need some specific industry experience or a certain technology, we have completed dozens of projects so we have always a fit for you. See our Portfolio down the page.
Quick Hiring
Highly qualified shopify experts in as little as 2-14 days. Scale your team or start a project from scratch. With Voypost Talent Pool, you can find and hire professionals at the speed of light.
High Quality
We have high standards in workflows, code quality and final delivery. Our team can quickly onboard and adapt to your business needs. See our Customer Reviews down the page.
Same Time Zone
Our location and time zone are convenient for both European and American countries. We share timely updates and seamlessly work with you in your business hours. No delays, all the progress up-to-date.
Why Clients Choose Voypost
Voypost has successfully developed the MVP and is now developing a retailer interface for the client. The team's excellent project management skills allow them to submit deliverables on time.
Correlate Retail Technologies, Inc.
The impact of Voypost was huge for us. With their services, we were able to make them a natural extension of our own team, which made it a super smooth experience. It helped us pursue a new opportunity and ship a product in weeks, that we were previously not able to do.
Blindfeed GmbH
Good-quality, quick code allowed Voypost to iterate quickly on the solution based on customer feedback. They took scope changes in stride, adapting their task outlines to meet changing needs. Before accepting the job, Nikita had made a very clear breakdown of stories and tasks, with an estimate for each. It ensured alignment and transparency, and was a great way to start the project. Good communication was vital, and Nikita et al were super responsive and very specific. Changes needed on our end were clearly specified to our engineer. Issues were dealt with rapidly.
Corti
How to hire shopify experts from Voypost talent pool
Our unique platform is the key to the success of shopify store owners who understand that a freelance designer (developer) is a very necessary person and without whom the store will simply be lost among competitors. It will not be difficult to find the best dedicated specialist in the USA and it will take 1-3 days. A developer search tool that understands all the nuances of this site builder contains about 60 different parameters, including: the type of project for which the owner wants to hire shopify experts, work experience, skills, etc. It's also worth noting that you can cancel or replace a coder anytime in the first month at 0$ cost.
How do we revise shopify developers skills?
Voypost offers only top professionals to hire for your dev team. Before recommending you to hire shopify experts from among the people who work with Voypost, they conduct interviews with HR specialists, technical interviews, Live coding interviews and check whether the specialist has completed the technical task correctly. After all, to hire shopify experts means getting a staff person who is not just a shopify consultant, but has all the skills to create unique themes and provide a service that stands out. Also, all Shopify professionals take an English proficiency test and are assessed for communication skills, teamwork skills (even if someone works remotely, this is important), etc. A chance to hire shopify experts via Voypost platform is a solution for those who do not like surprises and want to be sure of the future.