Hire Rust Developers
Find the best Rust programmers for hire on the Voypost hiring platform. We operate in the most time-efficient manner to make the talent acquisition process easier for you. Our tools, filters, and skills evaluation process allow you to find Rust devs as quickly as clicking a few buttons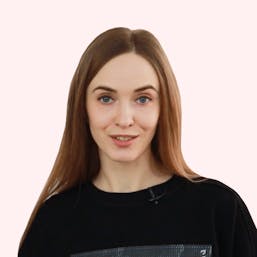 Search results (2 results found)
As an experienced Full Stack Developer with over five years of expertise, I pride myself on being responsible, creative, and proficient. My skillset enables me to contribute significantly to your project and provide reliable support. My track record of website development has fostered strong relationships with clients. I excel in executing planned tasks with exceptional quality, speed, and responsiveness. Honesty is a fundamental principle I prioritize, giving you an added advantage of trustworthiness.
Full Stack Developer | Blockchain Developer
With 10+ years software development experience, I have contributed to projects small and large, demonstrating my professionalism with unmatched quality and reliability. Being a professional developer means understanding all the requirements of a project and finding the best way to implement it to a high-quality standard. As a senior full-stack engineer, I am proficient with modern web languages and I always focus on project structures and coding style, and etc. Also I have great experience with cloud architect and when it comes to AWS and GCP, I'm considering myself one of the most qualified engineers.
Benefits of hiring rust developers with Voypost Talent Pool
Voypost Talent Pool is the ultimate solution designed to revolutionize your search and hiring process for rust developers. Developed by Tech Startup owners who empathize with the challenges faced by both clients and talents, this tool is crafted to meet your needs. Experience a seamless and efficient recruitment experience and hire the professionals you require in just one week.
Top 5% Talents
Our rust developers are proactive communicators with a focus on your business goals. We have a rigorous vetting with an assessment of hard and soft skills. This ensures your access the top 5% of thoroughly vetted Ukrainian developers.
Friendly Pricing
Hiring a dedicated development team from Ukraine is about 40% cheaper than hiring the same-level developers onsite. Moreover, we have no hidden fees and you can scale or pause cooperation as needed.
Tailored Expertise
Either you need some specific industry experience or a certain technology, we have completed dozens of projects so we have always a fit for you. See our Portfolio down the page.
Quick Hiring
Highly qualified rust developers in as little as 2-14 days. Scale your team or start a project from scratch. With Voypost Talent Pool, you can find and hire professionals at the speed of light.
High Quality
We have high standards in workflows, code quality and final delivery. Our team can quickly onboard and adapt to your business needs. See our Customer Reviews down the page.
Same Time Zone
Our location and time zone are convenient for both European and American countries. We share timely updates and seamlessly work with you in your business hours. No delays, all the progress up-to-date.
Why Clients Choose Voypost
Voypost has successfully developed the MVP and is now developing a retailer interface for the client. The team's excellent project management skills allow them to submit deliverables on time.
Correlate Retail Technologies, Inc.
The impact of Voypost was huge for us. With their services, we were able to make them a natural extension of our own team, which made it a super smooth experience. It helped us pursue a new opportunity and ship a product in weeks, that we were previously not able to do.
Blindfeed GmbH
Good-quality, quick code allowed Voypost to iterate quickly on the solution based on customer feedback. They took scope changes in stride, adapting their task outlines to meet changing needs. Before accepting the job, Nikita had made a very clear breakdown of stories and tasks, with an estimate for each. It ensured alignment and transparency, and was a great way to start the project. Good communication was vital, and Nikita et al were super responsive and very specific. Changes needed on our end were clearly specified to our engineer. Issues were dealt with rapidly.
Corti
How to hire Rust developers from the Voypost talent pool?
Feel the merit of using a highly efficient hiring platform with advanced and innovative tools. Voypost has 60+ search filters to streamline the talent acquisition process and help you find the best Rust developers for your team.
Our search filters include project types, technologies, years of experience, preferred domains, and many others.
With us, you can find Rust developers in just from 1 to 3 days. Even more so, if your cooperation isn't effective, you can replace the Rust developer or cancel the cooperation for free during the first month.
How do we check the Rust developers' skills?
Quality always comes first to us. Our Rust developers have the best skill set and hands-on experience. To check if we're a good match, we ask our candidates to undergo a three-step interview.
Firstly, the screening with the human resources department, which allows us to check their soft skills. Then goes the technical and live coding interview. And lastly, our Rust developers have to complete a test assignment before they join Voypost.
We check our Rust developers for 60+ skills, including English language, communication, data structures, algorithms, systems design, software specialization, and frameworks.