Hire Ruby on Rails Developers
Ruby on Rails programmers should be your must-have when it comes to building high-performance web platforms. However, finding the RoR developers for hire can get challenging if you don't know where and how to look for them. At Voypost, we know how to provide you with top-rated Ruby on Rails developers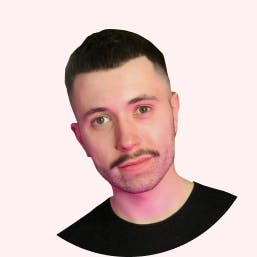 👋 Hi! Let me tell you how it works
@Vanenter56
Full-Stack Developer: Ruby on Rails / Hanami / JS / ReactJS
Full-Stack Developer: Ruby on Rails / Hanami / JS / ReactJS
Full-Stack Ruby on Rails developers with more then 5 years of experience. Worked with different teams and was involved in developing, maintaining and upgrading more than 10 different projects. About: - responsible; - fast learning and self learning person; - as good team player as standalone developer; - well motivated; - enjoying when solving problems; Experience: Experienced in developing booking systems, Facebook Messenger chatbot, CMS systems, online books shop management system (maintaining store, generation and printing shipping labels on remote printers), developed gems (Ruby plugins). Did a lot of integrations and syncs with third-party APIs like (FollowUpBoss API, Nylas API, Facebook API). Most of projects on NDA. COURSES: - Frontend + CMS 2013-2014, Geekhub course, Cherkasy, Ukraine - Ruby on Rails, 2014-2015, Geekhub course, Cherkasy, Ukraine - Computer networks, 2014-2016, Сherkasy state technological university, Ukraine
Full Stack developer who has more than 5 years of experience. I am a responsible, creative, and competent Full Stack Developer who can greatly contribute to & support your idea. I have a good relationship with all the clients who I have worked with because I have good experience in website development. Performing planned tasks, high quality, fast speed, and fast response, honesty is my basic advantage.
Senior Mobile and Web Developer
I'm React developer with 5+ years of experience in software development. Specialist with a broad technical outlook and in-depth expertise in front-end development. I have extensive experience in conducting the development cycle as a developer and team leader. I know how to find compromises in the search for a business and with the interest of development to achieve goals. Leverage technical, analytical, and problem-solving skills to create dynamic, high-speed websites, apps, and platforms fueling competitive advantage and revenue growth. - I have a Master's Degree in Computer Science - Winner of World Mobile Congress 2017 - Effective tech lead and Project Manager - Passionate about building top-class software
How to Hire Ruby on Rails Developers from Voypost Talent Pool
To help you hire the best RoR developers with least headache we created a special tool for hiring Ruby on Rails developers. An extensive search tool will let you sort out the freelance candidates for over 60 distinct search criteria, such as the type of IT project, the stacks, the level of experience, the industry, etc. The average time of matching a client with dedicated Ruby on Rails consultants is only 1-3 days. The tool leaves room for flexibility, allowing you to replace or cancel your choice of Ror developer at any moment free of charge during the first month.
How Test Ruby on Rails (RoR) Developers skills? 
With Voypost you'll only hire Ruby on Rails developers with sufficient expertise in building projects for different business needs. Developers must successfully complete an interview with HR, a technical interview, a live coding interview, and a technical task. Candidates have to pass the English level test as well as prove their communication skills. Additionally, we test for 60+ skills including problem-solving skills, programming languages, software specializations & frameworks