Hire Ruby Developers
Ruby programmers (Ruby Developers) create the service part of websites, corporate applications, and high-load software in the general-purpose language Ruby. Good ruby engineers often work as freelancers and can be contracted to perform a separate project, etc. This is beneficial for those who do not want to hire a programmer and include his salary in the company's mandatory expense item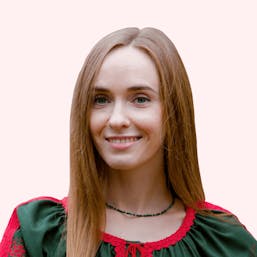 👋 Hi! Let me tell you how it works
Search results (3 results found)
As an experienced Full Stack Developer with over five years of expertise, I pride myself on being responsible, creative, and proficient. My skillset enables me to contribute significantly to your project and provide reliable support. My track record of website development has fostered strong relationships with clients. I excel in executing planned tasks with exceptional quality, speed, and responsiveness. Honesty is a fundamental principle I prioritize, giving you an added advantage of trustworthiness.
Full-Stack Developer: Ruby on Rails / Hanami / JS / ReactJS
Full-Stack Ruby on Rails developers with more than 5 years of experience. Worked with different teams and was involved in developing, maintaining, and upgrading more than 10 different projects. About: - responsible; - fast learning and self-learning person; - as a good team player as a standalone developer; - well-motivated; - enjoying when solving problems; Experience: Experienced in developing booking systems, Facebook Messenger chatbot, CMS systems, online books shop management system (maintaining store, generation, and printing shipping labels on remote printers), and developed gems (Ruby plugins). Did a lot of integrations and syncs with third-party APIs like (FollowUpBoss API, Nylas API, and Facebook API). Most of the projects are on NDA.
Senior Mobile and Web Developer
I'm React developer with 5+ years of experience in software development. Specialist with a broad technical outlook and in-depth expertise in front-end development. I have extensive experience in conducting the development cycle as a developer and team leader. I know how to find compromises in the search for a business and with the interest of development to achieve goals. Leverage technical, analytical, and problem-solving skills to create dynamic, high-speed websites, apps, and platforms fueling competitive advantage and revenue growth. - I have a Master's Degree in Computer Science - Winner of World Mobile Congress 2017 - Effective tech lead and Project Manager - Passionate about building top-class software
Benefits of hiring ruby programmers with Voypost Talent Pool
Voypost Talent Pool was built to enhance the search and hire process of ruby programmers. The tool was developed by Tech Startup owners, which helped consider the pains of clients and talents. You can hire the professional you need in as little as a week.
Access to Top 5%
We employ a unique evaluation process for ruby programmers that encompasses an assessment of 60+ hard and soft skills, test assignments etc. This ensures your access to the top 5% of Ukrainian developers thoroughly vetted by Voypost.
Quickly get ruby programmers
Hire highly qualified developers for scaling your team or initiating a project from scratch in as little as 3–14 days. With Voypost Talent Pool, you can find and hire the required IT specialists within 3–14 days.
Cost-effectiveness
Hiring a dedicated development team from Ukraine is about 40% cheaper than hiring the same-level developers onsite.
Culture & Values
Before meeting Voypost, 70% of our clients had negative experiences with offshore services. However, our unique combination of European soul and business values has resulted in a lean organizational culture that reduces costs, promotes transparency, and enhances human connections in every project we undertake.
Smooth integration and scaling
Our team can quickly onboard and adapt to your business needs. With certified specialists, we can easily scale up or down as needed, providing our clients with top-notch services.
Strategic location
Location and time zone is convenient for both European and American countries.
Why Clients Choose Voypost
Voypost has successfully developed the MVP and is now developing a retailer interface for the client. The team's excellent project management skills allow them to submit deliverables on time.
Correlate Retail Technologies, Inc.
The impact of Voypost was huge for us. With their services, we were able to make them a natural extension of our own team, which made it a super smooth experience. It helped us pursue a new opportunity and ship a product in weeks, that we were previously not able to do.
Blindfeed GmbH
Good-quality, quick code allowed Voypost to iterate quickly on the solution based on customer feedback. They took scope changes in stride, adapting their task outlines to meet changing needs. Before accepting the job, Nikita had made a very clear breakdown of stories and tasks, with an estimate for each. It ensured alignment and transparency, and was a great way to start the project. Good communication was vital, and Nikita et al were super responsive and very specific. Changes needed on our end were clearly specified to our engineer. Issues were dealt with rapidly.
Corti
How to hire Ruby Developers from Voypost talent pool
On our platform, you can find a person for your team very easily and simply. You will be able to hire ruby developers in just 1-3 days, which, you see, is much faster than it could be if you contacted a standard recruitment agency or independently searched for an employee. In order to hire a programmer who will perfectly cope with the tasks assigned to him, we suggest using the detailed filtering on the site. The tool offers employers over 60 different search options, including: work experience, type of IT project, industry and more. You can cancel or replace a developer anytime in the first month at 0$ cost.
How do we revise Ruby Developers skills?
Using the Voypost platform, you will understand what it means to hire ruby developers which are true professionals in their field. Before engineers are included in the list of people who are suggested by the freelance platform for collaboration, they:
are interviewed by HR specialists;

undergo a technical interview;

Live coding interviews

perform the technical task.
The service also checks the level of English proficiency of all candidates for vacancies. To hire ruby developers through this service will be a good idea for any project, because there will be no unpleasant surprises in the form of a person's inability to cope with the task assigned to him, etc. In addition, the platform specialists assess the candidate in terms of communication skills, the ability to communicate with people of different ages and specialties, and more. After all, everyone wants to hire a team specialist who will find a common language with other team members