Roblox Developers For Hire
For people who use such an achievement of mankind as Roblox, coding skills are not needed. But for roblox devs who are responsible for the creation and operation of the platform itself, it is impossible to do without them. If you are looking for such top specialists in your team, then you should definitely contact us and take this chance to find an employee who can easily cope with any task assigned to him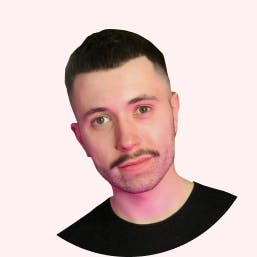 👋 Hi! Let me tell you how it works
Sorry, we couldn't find anything for your query 🥲
Please allow us time (1-3 days) to find 🧐 developers that may be of interest to you. Leave your email and we will contact you ASAP💪
How to hire roblox developers from Voypost talent pool
Through our platform, you can hire roblox developers who will best meet the requirements of a particular project. Our tool has about 60 different parameters for a quick search. This is the most comfortable and convenient for those people who are looking for a team of a dev specialist with certain skills and qualifications.
It is worth noting that hiring game specialists through our platform is not only convenient, but also fast. It usually takes 1 to 3 days to hire roblox developers. If you look for a person to create a game on your own or through a recruitment agency, then this process will definitely drag on for a long time. You can cancel or replace a developer anytime in the first month at 0$ cost.
How do we revise roblox developers skills?
Voypost is not only about the high speed of recruitment for the company, it is also about the most accurate compliance of the candidate for the vacancy with the requirements. Each person who cooperates with the freelance service has passed:
an interview with HR, which evaluates the candidate's ability to get out of difficult situations, communicate with people, etc.;

technical interview (specialist must have Knowledge of Lua and the Roblox API, A PC or Mac, Latest version of Blender (for modeling), Roblox Studio (duh) etc;

Live coding interviews

fulfillment of technical specifications;

English proficiency test.
If you hire roblox developers through this platform, then you will definitely not encounter the fact that the declared skills and abilities will not correspond to the real state of affairs