Hire Redis Developers
Hire remote Redis developers quickly with the modern talent acquisition platform from Voypost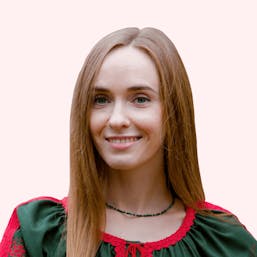 👋 Hi! Let me tell you how it works
@Vanenter56
Full-Stack Developer: Ruby on Rails / Hanami / JS / ReactJS
Full-Stack Developer: Ruby on Rails / Hanami / JS / ReactJS
Full-Stack Ruby on Rails developers with more then 5 years of experience. Worked with different teams and was involved in developing, maintaining and upgrading more than 10 different projects. About: - responsible; - fast learning and self learning person; - as good team player as standalone developer; - well motivated; - enjoying when solving problems; Experience: Experienced in developing booking systems, Facebook Messenger chatbot, CMS systems, online books shop management system (maintaining store, generation and printing shipping labels on remote printers), developed gems (Ruby plugins). Did a lot of integrations and syncs with third-party APIs like (FollowUpBoss API, Nylas API, Facebook API). Most of projects on NDA. COURSES: - Frontend + CMS 2013-2014, Geekhub course, Cherkasy, Ukraine - Ruby on Rails, 2014-2015, Geekhub course, Cherkasy, Ukraine - Computer networks, 2014-2016, Сherkasy state technological university, Ukraine
I am an expert software engineer with deep knowledge of PHP development and I have 15 years of experience in this field. Took part in creating dozens of web services, web portals/sites with custom services, and features. My experience ranges from building responsive mobile sites that work well cross-browser to building scalable sites for every industry. My expertise includes: - Development from scratch - Full cycle development, from architecture to ready product. - Optimization of existing projects for high load, scaling, etc. - Technical management of small teams (2-3 persons)
I'm a full-stack developer, more oriented to the backend. I have more than 4 years of commercial experience. - I'm experienced in Django and flask frameworks on the backend. And mostly jQuery on the front end. - I have a lot of experience with handling stocks and cryptocurrency data and financial data overall. - Regular communication with clients is important for me. Then the client can control every part of his project.
How to Hire Redis Developers from Voypost Talent Pool
We at Voypost are concerned with the level of your comfort during the recruitment process. So, we've composed a tool for quick search and acquisition of talents. It enables you to find highly qualified Redis developers with just a few clicks.
The tool comprises over 60 different search parameters, including the type of IT project, tech stacks, level of experience, domains, etc. You are guaranteed to match with the right Redis developer in 1 to 3 days. More so, you can cancel the cooperation or replace a developer anytime during the first month with zero fees.
How Voyposts assesses Redis Developers' skills?
Voypost talent pool reckons up to 5% of the best remote Redis developers. Each of our remote developers available for hiring went through a multilevel skill appraisal. The first step is an interview with an HR department; followed by a test assignment and technical interview including live coding.
We assure you that our specialists are highly skilled since we've created a new and innovative method for skill evaluation. It allows us to accurately analyze the professional level of our candidates, since it imitates the real project development conditions during the candidate's skill check.
Generally, we test for 60+ skills, data structures, algorithms, systems design, software specializations, and frameworks. We also check your potential specialist's soft skills like English level and communication.