Hire R Developers
On the Voypost hiring platform, you can find the best R programmers to pump up your technical team. We innovate the talent acquisition process with time-effective solutions, search filters, high-quality skills evaluation processes, and solid guarantees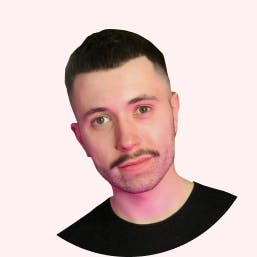 👋 Hi! Let me tell you how it works
Sorry, we couldn't find anything for your query 🥲
Please allow us time (1-3 days) to find 🧐 developers that may be of interest to you. Leave your email and we will contact you ASAP💪
How to hire R developers from the Voypost talent pool?
Recruiting can be easy with Voypost if you're looking for technical specialists. Our 60+ search filters allow you to streamline the process, making it more time-efficient and customized.
Our search filters include project types, technologies, years of experience, preferred domains, and many others.
We provide real guarantees, so you know what to expect from our platform. On Voypost, you can find R developers in 1 to 3 days. And more, you can cancel the cooperation or replace the R developer in the first month for $0 if you're dissatisfied.
Find experienced R developers to join your team with us.
How do we check the R developers' skills?
We ensure that the R developers you see on our platform have the best skill set and confirmed practical experiences. For this, we ask our candidates to undergo a three-step interview.
Firstly, they go through a screening interview with the HR department to check their soft skills. Next is the technical and live coding interview. And the third step is a test assignment, so we can see R developers in practice before they join Voypost.
We check our R developers for 60+ skills, including English language, communication, data structures, algorithms, systems design, software specialization, and frameworks