Hire Python Developers
Creating backups, filling in Excel spreadsheets, creating a pdf document with reports, SQL queries to retrieve data from a database, etc. All these and other more complex tasks can be solved if you find the right Python developer . If you are looking for a Python developers for hire, then our service will be a real find for you. Each Python programmer in the database is a talented expert who can harmoniously complement the dev team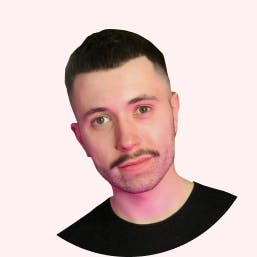 👋 Hi! Let me tell you how it works
Full Stack Developer | Blockchain Developer
With 10+ years software development experience, I have contributed to projects small and large, demonstrating my professionalism with unmatched quality and reliability. Being a professional developer means understanding all the requirements of a project and finding the best way to implement it to a high-quality standard. As a senior full-stack engineer, I am proficient with modern web languages and I always focus on project structures and coding style, and etc. Also I have great experience with cloud architect and when it comes to AWS and GCP, I'm considering myself one of the most qualified engineers.
Senior Full Stack Developer
15+ years of extensive experience in architecture, design, and development of desktop and web applications, and services. Experience in the development of various web-based, desktop, Internet/Intranet, and Client/Server applications using java, groovy, scala, kotlin, ruby, javascript, PHP, python, C, C++, bash, etc. Worked on big volume documents processing, structuring, and storing to database or cloud storage services (dropbox, google drive, one box). Experienced in Amazon Web Services (EC2, S3, routing, security rules, image creation, Kinesis) usage, Azure, and Google Cloud Platform. Designed complete project lifecycle applications using various OOAD techniques (Scrum, Kanban), RUP, UML, Rational Clearcase, Rational Rose, Use Cases, and Design Patterns) Designed database models for Oracle, MySQL, Postgres, MSSQL, and developed stored procedures, triggers, and views.
The main specialization is Python with experience developing applications based on the microservices architecture. Experience in Procedure and OOP programming using Python; building RESTful Web Services; relational and non-relational DBMS; static code analysis and refactoring, testing.
How to hire Python developers from Voypost talent pool
Our platform allows you to hire Python developers to complete projects of varying complexity and from different areas quickly. At the same time, the tool has many different search parameters (more than 60), which allows you to choose a really suitable person to work on web development or app development. The search will not take much time - usually it takes from 1 to 3 days to select the ideal candidate for a vacancy. You can cancel or replace a freelance top coder anytime in the first month at 0$ cost.
How do we revise Python developers skills?
It is worth to hire Python developers through our platform for a number of reasons:
developers are interviewed by HR specialists. The latter evaluates the communication skills of candidates, the ability to work in a team, etc.;

developers undergo a technical interview during which experts find out how well a person knows the theory and all the nuances of working in this area;

live coding interviews;

developers fulfill the terms of reference and demonstrate their skills and abilities in practice;

a business owner, before hiring a specialist, can assess the level of English proficiency.
To hire Python developers through our platform is a good idea that guarantees time savings in the search for an employee, provides confidence in the high professional skills of the candidate, and more. Just a couple of clicks and you will find exactly the person you need. Don't believe it? But in vain, contact us and see for yourself that it's easy and fast to hire Python developers