Hire PWA Developers
Businesses and startups pick to scale their team with competent progressive web app developers to deliver a turnkey application. If you're looking to find PWA developers, we have you covered. Hire PWA developers of the highest caliber in 72 hours with Voypost Talent Pool.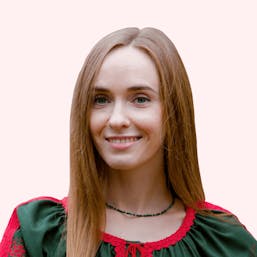 👋 Hi! Let me tell you how it works
Sorry, we couldn't find anything for your query 🥲
Please allow us time (1-3 days) to find 🧐 developers that may be of interest to you. Leave your email and we will contact you ASAP💪
How To Hire Dedicated PWA Developers From Voypost Talent Pool
We built Voypost Talent Pool with the mission to connect businesses with progressive web app developers they need. The tool includes profiles of almost 300 pre-screened PWA programmers and over 60 search criteria to help you pick the top talent. Find a developer that will match a range of your expectations: tech stack, level of expertise, the industry of IT project, and more in 1–3 days. You can cancel or replace a developer anytime in the first month for free.
How We Test PWA Developers Skills? 
Voypost talent pool gives you access to 5% best pre-interviewed remote developers from around the world. We developed a complex methodology that empowers us for a more accurate estimation of programmers' competency. All remote progressive app developers 
pass a multi-stage screening process aimed at testing a range of hard and soft skills. It includes interviews with HR specialists, test assignment completion, and live coding interview. We check developers' skills in real conditions on real tasks. Generally, we test for 60+ skills, data structures, algorithms, systems design, software specializations, and frameworks. With us, you will hire PWA developers with a decent level of English and strong communication skills.