Hire Nestjs Developers
Nestjs app developers are a valuable asset when it comes to building efficient and scalable web applications. Harness the potential of your application with an experienced Nestjs programmer. Learn to hire dedicated Nestjs developers easily and quickly with Voypost.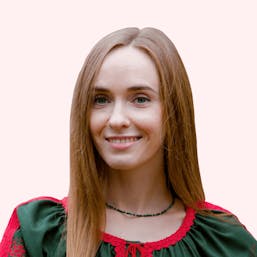 👋 Hi! Let me tell you how it works
@Tenryria75
Expert Full Stack Developer for SaaS Platforms
Expert Full Stack Developer for SaaS Platforms
I'm a Full Stack Developer with at least 5 years of experience in Javascript. During this time, I have worked on 13 products in the field of web and mobile development. Learning all aspects of the language from prototype inheritance, closure, modern & classic architecture design patterns, implementing the latest standards, code optimization, and performance improvements. I have created from scratch and improved Web Applications and Mobile App in the following niches: e-Commerce, Data visualization, Scheduling, SaaS & B2B, and Point of Sale. I also have experience with the Development of US-funded Startups.
Full Stack Developer / MERN STACK
FullStack Javascript developer with 6+ years of experience. I have great analytical and problem-solving skills, always eager to provide my own independent view on the product being developed to improve the final solution delivered to the end-users. I have created from scratch and improved many Web Applications. I worked in a variety of niches including eCommerce, Social Media Platforms, NFT platforms, Event/Dating, Enterprise Apps, SaaS Projects & B2B Applications. Performing planned tasks, high quality, fast speed, and fast response, honesty is my basic advantage.
How to Hire Nestjs Developers from Voypost Talent Pool
We've built Voypost Talent Pool to help you instantly hire Nestjs developers. The tool includes over 50 search parameters to help you hire developers within a few clicks. To distinguish the competent talent, you can search for the type of IT project, tech stack, expertise, and industry of an IT project. We will match you with the right candidate in just 1-3 days. You can cut ties and find another developer anytime in the first month at $0 cost.
How We Check Nestjs App Developers Skills? 
Voypost talent pool gives you access to 5% of the best remote developers from around the world. All remote developers available for hiring complete a complex recruitment process. It includes interview with our HR department specialists, completion of a test assignment, and a technical interview aimed at testing live coding skills. We have developed a special methodology for the most accurate evaluation of programmers' level of professionalism. To bring the verification of Nestjs app developers as close as possible to IT realities, Voypost specialists test candidates' skills on real-case tasks. Generally, we test for 60+ skills, data structures, algorithms, systems design, software specializations, and frameworks. We also check your potential specialist's soft skills like English proficiency and communication skills.