Hire MEVN Stack Developers
With Voypost MEVN stack development company, you can find the best MEVN stack programmers or even hire freelance specialists. We put your comfort first and are extremely result-oriented, so you will 100% match with a highly motivated and committed candidate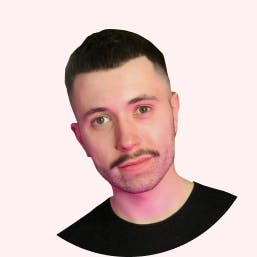 👋 Hi! Let me tell you how it works
Full Stack Developer | Blockchain Developer
With 10+ years software development experience, I have contributed to projects small and large, demonstrating my professionalism with unmatched quality and reliability. Being a professional developer means understanding all the requirements of a project and finding the best way to implement it to a high-quality standard. As a senior full-stack engineer, I am proficient with modern web languages and I always focus on project structures and coding style, and etc. Also I have great experience with cloud architect and when it comes to AWS and GCP, I'm considering myself one of the most qualified engineers.
@Tunvars56
Full stack PHP/Java|Spring Framework|Hibernate/JavaScript Developer
Full stack PHP/Java|Spring Framework|Hibernate/JavaScript Developer
I'm a Senior web developer, living and working in Ukraine. Have more than 8 years of extensive experience in the field of web development. I'm an active, easy-going, and responsible individual. Always try to go above and beyond in my work, and build solid working relationships with my clients.
@Yastrion22
Java, Spring, Python, REST | Agile, JavaScript, VueJS, HTML, CSS
Java, Spring, Python, REST | Agile, JavaScript, VueJS, HTML, CSS
I have 6 years of commercial experience in software development. During the last 6 years, I have worked on many projects and with many cases. I have strong skills and proven experience in the main Java framework (Spring). Also, I had some experience in front-end development using VueJS and React. I have a strong understanding of object-oriented concepts. Theoretical understanding of the design patterns and different SDLC processes. I have been involved in one project, which gave me strong experience in various areas of software development. This project was handled with Scrum. Therefore, I have experience and a good understanding of this methodology. I also have strong technical knowledge and experience in JavaScript, HTML, and CSS. I am always open to new and accepting challenges with interest and enthusiasm. I have very good skills in problem-solving. I am open-minded and goal-oriented. I have an active teamwork attitude and quick learning ability.
How to hire MEVN stack developers from the Voypost talent pool?
Voypost created an innovative space for effective recruiting. With us, you can find the best MEVN stack developers using 60+ search filters to customize the searching process to your unique business requirements.
Our search filters include project types, technologies, years of experience, preferred domains, and many others.
Our platform allows you to find specialists in only 1 to 3 days. And, if your cooperation isn't efficient enough, you can cancel it or replace the MEVN stack developer with no fees during the first month.
How do we check the MEVN stack developers' skills?
To ensure that our MEVN stack developers have the best skill set and hands-on experience, we ask them to undergo a three-step interview. It starts with the screening interview with the HR department, after which our future MEVN stack developers proceed to the technical and live coding interview. The last step is a test assignment, so we can more precisely evaluate their skills.
Voypost's team checks MEVN stack developers for 60+ skills, including English language, communication, data structures, algorithms, systems design, software specialization, and frameworks