Hire MEAN Stack Developers
The MEAN stack is an acronym where each letter stands for the technology used in the stack. MEAN is divided into 4 components: MongoDB, ExpressJS, AngularJS, NodeJS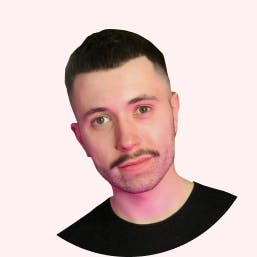 👋 Hi! Let me tell you how it works
Front End Angular 2+(8-14)/NgRx Developer
I am a Front-end Angular Developer with more than 5 years of experience (Angular 2-14, Angular Material CDK, NgRX, RxJs, Json server). I started learning IT in 2017 back at University (networking and basic computer knowledge ever since). Then I attended the "Lviv IT school" for a basic JS course, during this course I studied JS, HTML, CSS, and jQuery. After that, I learned to React by myself and built a few simple projects. I wanted to build my first full-stack app, so I learned Node. Two months later I built my first full-stack app, it was a Twitter-like app (technology stack: React, Redux, Express, Node). Later I got an offer from my first company, I had two projects there: "Company board" and "Standart" (technology stack: Node, Vue, Vuex, Express).
Full Stack Developer / MERN STACK
FullStack developer with 6+ years of experience. I have great analytical and problem-solving skills, always eager to provide my own independent view on the product being developed to improve the final solution delivered to the end-users.
Each component is responsible for a specific role in building a website. So, MongoDB is responsible for the database, Express JS is responsible for routing or, in simple words, tracking URLs, Angular JS is responsible for the appearance of the application and Node JS is responsible for the back-end development If you need to hire mean stack developers, please contact our platform. Only here you can hire a dedicated person who will meet all the requirements for him and help to implement a project of any complexity. Mean developers themselves are people who are true professionals in their field, because they own several technologies in the field of programming.
How to hire MEAN Stack Developers from Voypost talent pool
Our platform is the perfect place to find professionals for your team and hire them. It has many advantages, including:
quick selection of candidates. You can hire mean stack developers in about 1-3 days;
the opportunity to hire a person who will be most suitable for the implementation of a particular project. You can cancel or replace mean stack developers anytime in the first month at 0$ cost;
compliance of candidates with the declared skills and abilities;
the maximum level of comfort when looking for employees for science. The tool has about 60 parameters for selecting employees. Among these parameters, one can single out: the type of IT project, the complexity of the project, the experience of the employee, etc.
How do we revise Mean developers skills?
To hire mean stack developers through Voypost is about confidence in the future. All developers before being able to search for jobs using the platform:
being interviewed by HR. An employee of the HR department in an interview does not assess whether a candidate is suitable for a specific vacancy but looks to see if this person will fit into the team. After all, the psychological climate is a very important component of the workflow, and therefore communication skills, responsibility, punctuality and the ability to work in a team are something that a good specialist simply cannot do without. After all, it is important to hire not just a working unit, but a real specialist in the team;

undergo a technical interview. The purpose of the technical interview is to find out the level of knowledge, skills and competencies, to find its strengths and weaknesses in technical knowledge and soft skills;

Live coding interviews;

take an English proficiency test etc.