Hire Magento Developers
Find Magento eCommerce developers with Voypost. Our platform has everything you need to find Magento experts. And we can guarantee that our specialists' skills correspond with your needs and requirements, and our beneficial terms will lead your business to success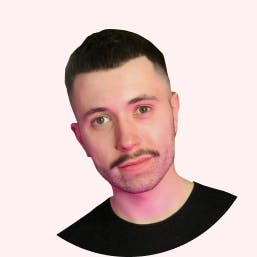 👋 Hi! Let me tell you how it works
Sorry, we couldn't find anything for your query 🥲
Please allow us time (1-3 days) to find 🧐 developers that may be of interest to you. Leave your email and we will contact you ASAP💪
How to hire Magento developers from Voypost talent pool?
Our intuitive and easy-to-use platform for recruiting allows you to significantly decrease the time you spend on hiring. Voypost has built a seamless and time-efficient workflow, hence we can help you find the right dev for your business in no time. Among 60+ search filters, you can apply the ones that suit your business the most.
Filters include a project type, technologies, years of experience, preferred domains, and many others.
Our platform ensures that you find the best Magento developers for your project in just 1 to 3 days. More so, you'll be able to cancel the cooperation or replace a developer for free during the first month.
How do we check the Magento developers' skills?
We aim to find experienced, talented, committed, and initiative Magento developers. For this, we arranged a three-step interview process. The first step is screening with the human resources department, then we proceed to a technical interview and live coding interview. The third and last step is the test assignment.
One of our main benefits is that we also check out Magento developers' English and communication skills. Among the other 60+ skills, we also look into data structures, algorithms, systems design, software specialization, and frameworks.