Hire Laravel Developers
Laravel experts specialize in the Laravel framework. They use the PHP programming language to create and maintain innovative and functional web applications that enhance the user experience, as well as ensure consistency of HTML, CSS, and general JavaScript across applications. Our platform brings together the best Laravel developers for hire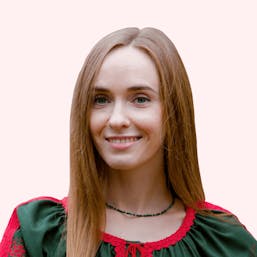 👋 Hi! Let me tell you how it works
Search results (10 results found)
Enthusiastic Web Product Developer
I have over 10 years of experience in IT, with a product-oriented approach. This means that I strive to understand not only your needs but also the needs of your business and clients. Throughout my career, I have gained valuable experience working on my own projects, which has allowed me to take ownership and responsibility for delivering quality products. As a developer, I have worked on a variety of projects, ranging from small-scale applications to large-scale enterprise systems. This has provided me with a broad range of technical skills, including expertise in multiple programming languages and frameworks. As a team lead, I have demonstrated strong leadership abilities, including the ability to motivate and mentor team members, delegate tasks effectively, and manage project timelines and budgets. This has allowed me to build successful teams and deliver high-quality products. As a project manager, I have honed my communication and stakeholder management skills, ensuring that all stakeholders are informed and engaged throughout the project lifecycle. I am experienced in agile methodologies and have successfully managed both local and distributed teams. Overall, I am a results-oriented professional with a passion for technology and a commitment to delivering quality products that meet the needs of your business and clients.
PHP Developer | Email marketing
I have over 4 years of experience working with PHP and two years of experience with Laravel. In addition, I have some minor experience working with Vue.js. Apart from that, I have also worked with Python and Node.js, specifically telegraf.js. My skills include object-oriented programming (OOP), model-view-controller (MVC) architecture, HTML, CSS, and JavaScript. I am also proficient in Git for version control, MySQL for database management, and Nginx and Apache2 for web server deployment. Additionally, I have experience working with REST APIs. Overall, I am a highly skilled and adaptable programmer with a wide range of experience and technical expertise. I am always eager to learn new things and take on new challenges, and I believe that my skills and experience make me a valuable asset to any team.
As an experienced Full Stack Developer with over five years of expertise, I pride myself on being responsible, creative, and proficient. My skillset enables me to contribute significantly to your project and provide reliable support. My track record of website development has fostered strong relationships with clients. I excel in executing planned tasks with exceptional quality, speed, and responsiveness. Honesty is a fundamental principle I prioritize, giving you an added advantage of trustworthiness.
Benefits of hiring laravel developers with Voypost Talent Pool
Voypost Talent Pool was built to enhance the search and hire process of laravel developers. The tool was developed by Tech Startup owners, which helped consider the pains of clients and talents. You can hire the professional you need in as little as a week.
Access to Top 5%
We employ a unique evaluation process for laravel developers that encompasses an assessment of 60+ hard and soft skills, test assignments etc. This ensures your access to the top 5% of Ukrainian developers thoroughly vetted by Voypost.
Quickly get laravel developers
Hire highly qualified developers for scaling your team or initiating a project from scratch in as little as 3–14 days. With Voypost Talent Pool, you can find and hire the required IT specialists within 3–14 days.
Cost-effectiveness
Hiring a dedicated development team from Ukraine is about 40% cheaper than hiring the same-level developers onsite.
Culture & Values
Before meeting Voypost, 70% of our clients had negative experiences with offshore services. However, our unique combination of European soul and business values has resulted in a lean organizational culture that reduces costs, promotes transparency, and enhances human connections in every project we undertake.
Smooth integration and scaling
Our team can quickly onboard and adapt to your business needs. With certified specialists, we can easily scale up or down as needed, providing our clients with top-notch services.
Strategic location
Location and time zone is convenient for both European and American countries.
Why Clients Choose Voypost
Voypost has successfully developed the MVP and is now developing a retailer interface for the client. The team's excellent project management skills allow them to submit deliverables on time.
Correlate Retail Technologies, Inc.
The impact of Voypost was huge for us. With their services, we were able to make them a natural extension of our own team, which made it a super smooth experience. It helped us pursue a new opportunity and ship a product in weeks, that we were previously not able to do.
Blindfeed GmbH
Good-quality, quick code allowed Voypost to iterate quickly on the solution based on customer feedback. They took scope changes in stride, adapting their task outlines to meet changing needs. Before accepting the job, Nikita had made a very clear breakdown of stories and tasks, with an estimate for each. It ensured alignment and transparency, and was a great way to start the project. Good communication was vital, and Nikita et al were super responsive and very specific. Changes needed on our end were clearly specified to our engineer. Issues were dealt with rapidly.
Corti
How to hire Laravel developers from Voypost talent pool
We will help you find a developer in the team in the shortest possible time. The user-friendly website interface and the filtering system on the site (about 60 parameters) allow you to hire Laravel developers for your company with the required set of skills and enjoy the work. You can cancel or replace a programmer anytime in the first month at 0$ cost. To hire Laravel developers on our website is much faster and more reliable than looking for a person in a team on your own or relying on the referrals of your friends who used the services of a specialist as part of another project from another field, etc.
How do we revise Laravel developers skills?
The Voypost platform features specialists who:
conducted the interview with HR specialists

conducted the technical interview

passed the live coding interviews

fulfilled the terms of reference (an expert in the field should be able to create and test reusable and efficient PHP modules, write modular code, design and maintain databases, perform back-end and application user interface tests to optimize performance, etc.)

passed the test to determine the level of English proficiency
In addition, software is certainly important, but an expert must be the one with whom it will be comfortable to work. DuringIn the interview, his communication skills, ability to work in a team and other qualities are assessed. To hire Laravel developers through the platform is the best idea for anyone who sincerely cares about their business. The platform is a guarantee of peace of mind and maximum customer focus, because you can hire Laravel developers in just a couple of minutes