Hire Laravel Developers
Laravel experts specialize in the Laravel framework. They use the PHP programming language to create and maintain innovative and functional web applications that enhance the user experience, as well as ensure consistency of HTML, CSS, and general JavaScript across applications. Our platform brings together the best Laravel developers for hire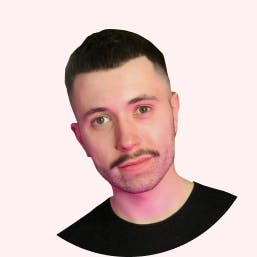 👋 Hi! Let me tell you how it works
Full Stack Developer | Blockchain Developer
With 10+ years software development experience, I have contributed to projects small and large, demonstrating my professionalism with unmatched quality and reliability. Being a professional developer means understanding all the requirements of a project and finding the best way to implement it to a high-quality standard. As a senior full-stack engineer, I am proficient with modern web languages and I always focus on project structures and coding style, and etc. Also I have great experience with cloud architect and when it comes to AWS and GCP, I'm considering myself one of the most qualified engineers.
Full Stack developer who has more than 5 years of experience. I am a responsible, creative, and competent Full Stack Developer who can greatly contribute to & support your idea. I have a good relationship with all the clients who I have worked with because I have good experience in website development. Performing planned tasks, high quality, fast speed, and fast response, honesty is my basic advantage.
@Tunvars56
Full stack PHP/Java|Spring Framework|Hibernate/JavaScript Developer
Full stack PHP/Java|Spring Framework|Hibernate/JavaScript Developer
I'm a Senior web developer, living and working in Ukraine. Have more than 8 years of extensive experience in the field of web development. I'm an active, easy-going, and responsible individual. Always try to go above and beyond in my work, and build solid working relationships with my clients.
How to hire Laravel developers from Voypost talent pool
We will help you find a developer in the team in the shortest possible time. The user-friendly website interface and the filtering system on the site (about 60 parameters) allow you to hire Laravel developers for your company with the required set of skills and enjoy the work. You can cancel or replace a programmer anytime in the first month at 0$ cost. To hire Laravel developers on our website is much faster and more reliable than looking for a person in a team on your own or relying on the referrals of your friends who used the services of a specialist as part of another project from another field, etc.
How do we revise Laravel developers skills?
The Voypost platform features specialists who:
conducted the interview with HR specialists

conducted the technical interview

passed the live coding interviews

fulfilled the terms of reference (an expert in the field should be able to create and test reusable and efficient PHP modules, write modular code, design and maintain databases, perform back-end and application user interface tests to optimize performance, etc.)

passed the test to determine the level of English proficiency
In addition, software is certainly important, but an expert must be the one with whom it will be comfortable to work. DuringIn the interview, his communication skills, ability to work in a team and other qualities are assessed. To hire Laravel developers through the platform is the best idea for anyone who sincerely cares about their business. The platform is a guarantee of peace of mind and maximum customer focus, because you can hire Laravel developers in just a couple of minutes