Hire Kotlin Developers
Build applications with first-class client and server sides with vetted Kotlin programmers. If you're looking to develop a highly-performing application with Kotlin, all you need is a reliable friend who knows where to hire Kotlin experts. See what makes Voypost that friend you need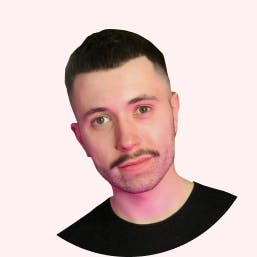 👋 Hi! Let me tell you how it works
Senior Full Stack Developer
15+ years of extensive experience in architecture, design, and development of desktop and web applications, and services. Experience in the development of various web-based, desktop, Internet/Intranet, and Client/Server applications using java, groovy, scala, kotlin, ruby, javascript, PHP, python, C, C++, bash, etc. Worked on big volume documents processing, structuring, and storing to database or cloud storage services (dropbox, google drive, one box). Experienced in Amazon Web Services (EC2, S3, routing, security rules, image creation, Kinesis) usage, Azure, and Google Cloud Platform. Designed complete project lifecycle applications using various OOAD techniques (Scrum, Kanban), RUP, UML, Rational Clearcase, Rational Rose, Use Cases, and Design Patterns) Designed database models for Oracle, MySQL, Postgres, MSSQL, and developed stored procedures, triggers, and views.
Senior Mobile and Web Developer
I'm React developer with 5+ years of experience in software development. Specialist with a broad technical outlook and in-depth expertise in front-end development. I have extensive experience in conducting the development cycle as a developer and team leader. I know how to find compromises in the search for a business and with the interest of development to achieve goals. Leverage technical, analytical, and problem-solving skills to create dynamic, high-speed websites, apps, and platforms fueling competitive advantage and revenue growth. - I have a Master's Degree in Computer Science - Winner of World Mobile Congress 2017 - Effective tech lead and Project Manager - Passionate about building top-class software
I'm an Android Developer since 2018. Projects I developed are supposed to use in business as well as user Android-applications in Play Market: Android Cash Assist for SunMi device, insurance client applications, Video Editor. I'm open for new interesting ideas by using Clean Architecture a stack of technologies such as Kotlin, Java, Dagger 2 (Hilt), SQLite DB (Room) and others. - Programming languages: Java/Kotlin – advanced, C, C++. - Software development: Object-oriented programming, MVP, MVI, MVVM, REST/SOAP, data structures, SOLID/ DRY/ KISS. - Android: Gradle, JSON, Kotlin Coroutines, SQL (Room), GraphQL, Dagger 2 (Hilt), Jetpack Compose, OkHttp, Gson, Retrofit, other... - Version control: Git, AWSTFS (Visual Studio). - Other: JIRA, Confluence, Bitbucket, GitHub.
How to Hire Kotlin Developers from Voypost Talent Pool
Kotlin is a dynamic programming language interoperable with Java and Ruby. We've created a quick programmer search tool that will match you with proper Kotlin developers within 24 to 72 hours. To help you hire the best-matching Kotlin developers, we allow sorting out the engineers for over 60 search parameters. These are IT project type, tech stacks, experience level, project industry, etc. If you change your mind, you can cancel or replace a developer anytime in the first month at 0$ cost.
How Do We Check Kotlin Developers Skills? 
At Voypost, we're committed to engaging the best freelance talents to match nearly every project's needs. We engage candidates that successfully pass a thorough screening process. It consists of an interview with HR specialists, then a technical interview, live coding interviews and a technical task. We target the global market so we make sure the candidates have a decent level of English. Additionally, we test for 60+ skills including problem-solving skills, programming languages, communication skills, ability to work in a team, software specializations & frameworks