Hire jQuery Developers
You can find the best jQuery expert for hire here, on Voypost hiring platform. It's easy and effective since we operate in the most time-efficient manner. Our tools, filters, and skills evaluation process dramatically enhanced talent acquisition. Find freelance jQuery developers here in no time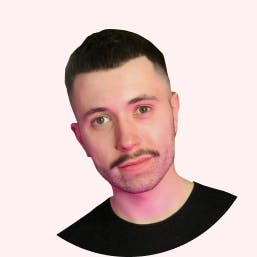 👋 Hi! Let me tell you how it works
Front End Angular 2+(8-14)/NgRx Developer
I am a Front-end Angular Developer with more than 5 years of experience (Angular 2-14, Angular Material CDK, NgRX, RxJs, Json server). I started learning IT in 2017 back at University (networking and basic computer knowledge ever since). Then I attended the "Lviv IT school" for a basic JS course, during this course I studied JS, HTML, CSS, and jQuery. After that, I learned to React by myself and built a few simple projects. I wanted to build my first full-stack app, so I learned Node. Two months later I built my first full-stack app, it was a Twitter-like app (technology stack: React, Redux, Express, Node). Later I got an offer from my first company, I had two projects there: "Company board" and "Standart" (technology stack: Node, Vue, Vuex, Express).
@Tunvars56
Full stack PHP/Java|Spring Framework|Hibernate/JavaScript Developer
Full stack PHP/Java|Spring Framework|Hibernate/JavaScript Developer
I'm a Senior web developer, living and working in Ukraine. Have more than 8 years of extensive experience in the field of web development. I'm an active, easy-going, and responsible individual. Always try to go above and beyond in my work, and build solid working relationships with my clients.
Enthusiastic Web Product Developer
Over 10 years in IT. Productoriented - it means that I try to understand your needs and the needs of your business/clients. Great experience working on my own projects. Worked as a developer, team lead, and project manager.
How to hire jQuery developers from the Voypost talent pool?
Voypost created an innovative and highly efficient hiring platform with advanced talent acquisition tools. Our 60+ search filters provide the seamless process of finding and hiring experienced jQuery developers.
Our search filters include project types, technologies, years of experience, preferred domains, and many others.
On Voypost, the hiring process takes only from 1 to 3 days, and you're guaranteed to find jQuery developers for your team during this time. What's more, if your cooperation isn't effective enough, you can cancel it or replace the jQuery developer during the first month with no fees.
How do we check the jQuery developers' skills?
As a team, we put quality first. So, our jQuery developers have the best skill set, including top-notch technologies. We ask our candidates to undergo a three-step interview before they join the Voypost hiring platform.
The first step is screening with the human resources department where we check their soft skills. Secondly, we proceed to a technical and live coding interview. And lastly, each of our jQuery developers has to complete a test assignment.
Voypost's team checks jQuery developers for 60+ skills, including English language, communication, data structures, algorithms, systems design, software specialization, and frameworks.