Hire Java Developers
The Java platform allows you to create almost all kinds of applications, such as: website, all kinds of servers, applications for personal computers, and even firmware for smart homes and robots. The main task of a Java programmer is to write new code so that a mobile application, messenger or website can work, or to modify existing code. Also, these specialists collaborate with designers, project managers, testers and other technical team members. You can find the best Java developers for hire on our platform for your project in the USA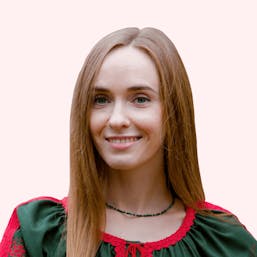 👋 Hi! Let me tell you how it works
Search results (12 results found)
Senior Full Stack Developer
15+ years of extensive experience in architecture, design, and development of desktop and web applications, and services. Experience in the development of various web-based, desktop, Internet/Intranet, and Client/Server applications using Java, groovy, scala, kotlin, Ruby, Javascript, PHP, Python, C, C++, bash, etc. Worked on big volume documents processing, structuring, and storing to a database or cloud storage services (dropbox, google drive, one box). Experienced in Amazon Web Services (EC2, S3, routing, security rules, image creation, Kinesis) usage, Azure, and Google Cloud Platform. Designed complete project lifecycle applications using various OOAD techniques (Scrum, Kanban), RUP, UML, Rational ClearCase, Rational Rose, Use Cases, and Design Patterns) Designed database models for Oracle, MySQL, Postgres, and MSSQL, and developed stored procedures, triggers, and views.
Active career from 2003 starting with C++/Win32Api programming, microcontrollers, leading with .Net technologies starting with Windows Forms and ending with web development. Also has a background in Java and SmartTV development. - Good communication skills. Have 4 years of active freelancer experience with several clients with personal development and delegating work to another person; - Strong TDD and Agile background. Know how this works and have ideas about how the product owner or scrum master should work; - Strong communication skills with customers. Can create a strong development plan without too much information about the client's wishes; - Have experience and knowledge about DDD (domain-driven development); - Have experience with strong and lightweight decisions for several types of architectures. For example, this is several scrap architectures; - Have real experience in migrating DB logic from MySQL to MSSQL; - Have implemented and successfully worked GDI+ components for oil drilling industry; - Have successfully finished several personal projects, where I'm only delegating work to other developers; - Good attention to detail, and good strategic vision; - Fluent in English; - Willing to have success in everything where I work; - Have successfully developed decisions for mass microcontrollers working with Linux servers; - Fast understanding of technology or projects and fast results Generic Application/System Software Development Expertise; - Enterprise-level system analyses, design, and development; - Development of large-scale web applications; - Object-oriented programming, analysis, and design; - Web development (HTML authoring, DHTML, JavaScript, applets development); - Database programming (SQL and no-SQL), XML and data processing, Entity Framework; - Unit and functional testing, Quality Assurance, stress testing, continuous integration; - Systems integrations, algorithms; - Azure clouds (currently preparing for certifications); - Knowledge of Continuous integration; - A large and successful experience in the surgery of foreign systems; - Reverse engineering; - Working on fast technology to fast and painless moving old systems to new stack; - Have solid experience in .Net Core and Angular 5/6 systems; - Successful experience in moving old legacy projects to .Net Core.
I have over 6 years of experience in Android development. During my career, more than 30 apps were developed by me. I can work as a Developer, Team Leader, receive requirements from clients, estimate time for the project, setting up a team including mobile, backend, and frontend to do the project. Features I have worked with: - push notification (gcm, one signal); - deep links (simple and bracnh.io); - analytics (firebase, countly); - payments (google payment, Yandex); - QR generating and scanning; - animations; - step counter; - google maps (markers, routes, searching); - text to speech and recognize speech; - camera; - database (Room); - caching; - Cloud firestore; - ad (google, appodeal); - Facebook, Instagram, Twitter, and google sign in audio and video player; - socket (chat and taxi); - camera recognition; - widgets.
Benefits of hiring a java developer with Voypost Talent Pool
Voypost Talent Pool was built to enhance the search and hire process of a java developer. The tool was developed by Tech Startup owners, which helped consider the pains of clients and talents. You can hire the professional you need in as little as a week.
Access to Top 5%
We employ a unique evaluation process for a java developer that encompasses an assessment of 60+ hard and soft skills, test assignments etc. This ensures your access to the top 5% of Ukrainian developers thoroughly vetted by Voypost.
Quickly get a java developer
Hire highly qualified developers for scaling your team or initiating a project from scratch in as little as 3–14 days. With Voypost Talent Pool, you can find and hire the required IT specialists within 3–14 days.
Cost-effectiveness
Hiring a dedicated development team from Ukraine is about 40% cheaper than hiring the same-level developers onsite.
Culture & Values
Before meeting Voypost, 70% of our clients had negative experiences with offshore services. However, our unique combination of European soul and business values has resulted in a lean organizational culture that reduces costs, promotes transparency, and enhances human connections in every project we undertake.
Smooth integration and scaling
Our team can quickly onboard and adapt to your business needs. With certified specialists, we can easily scale up or down as needed, providing our clients with top-notch services.
Strategic location
Location and time zone is convenient for both European and American countries.
Why Clients Choose Voypost
Voypost has successfully developed the MVP and is now developing a retailer interface for the client. The team's excellent project management skills allow them to submit deliverables on time.
Correlate Retail Technologies, Inc.
The impact of Voypost was huge for us. With their services, we were able to make them a natural extension of our own team, which made it a super smooth experience. It helped us pursue a new opportunity and ship a product in weeks, that we were previously not able to do.
Blindfeed GmbH
Good-quality, quick code allowed Voypost to iterate quickly on the solution based on customer feedback. They took scope changes in stride, adapting their task outlines to meet changing needs. Before accepting the job, Nikita had made a very clear breakdown of stories and tasks, with an estimate for each. It ensured alignment and transparency, and was a great way to start the project. Good communication was vital, and Nikita et al were super responsive and very specific. Changes needed on our end were clearly specified to our engineer. Issues were dealt with rapidly.
Corti
How to hire Java developers from Voypost talent pool
To hire Java developers through our platform is easy and simple. To find a freelance programmer with the required number of years of experience in a certain field on specific projects, you just need to select these parameters in the search. There are really a lot of parameters - this allows you to maximize the details of the search for the right person and reduce the time to search for the ideal match. Usually, it takes from 1 to 3 days to hire Java developers through our platform. All this can be done online and you do not have to go to a recruitment agency or waste time trying to hire Java developers on job sites. Also you can cancel or replace a developer anytime in the first month at 0$ cost.
How do we revise Java developers skills?
Voypost is the choice of those who are used to recruiting only the best specialists for their team and who are very careful in choosing staff. To hire Java developers through Voypost platform means getting highly qualified specialists who meet all the stated requirements and have the specified skills and abilities. All candidates who want to join our pool are interviewed by HR specialists, pass technical interviews, conduct live coding tasks fulfill the terms of reference and pass the test for knowledge of English - surprises are excluded