Hire Java Developers
The Java platform allows you to create almost all kinds of applications, such as: website, all kinds of servers, applications for personal computers, and even firmware for smart homes and robots. The main task of a Java programmer is to write new code so that a mobile application, messenger or website can work, or to modify existing code. Also, these specialists collaborate with designers, project managers, testers and other technical team members. You can find the best Java developers for hire on our platform for your project in the USA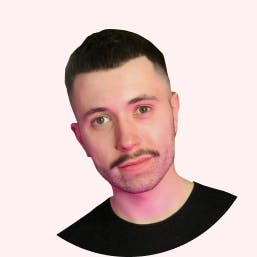 👋 Hi! Let me tell you how it works
Senior Full Stack Developer
15+ years of extensive experience in architecture, design, and development of desktop and web applications, and services. Experience in the development of various web-based, desktop, Internet/Intranet, and Client/Server applications using java, groovy, scala, kotlin, ruby, javascript, PHP, python, C, C++, bash, etc. Worked on big volume documents processing, structuring, and storing to database or cloud storage services (dropbox, google drive, one box). Experienced in Amazon Web Services (EC2, S3, routing, security rules, image creation, Kinesis) usage, Azure, and Google Cloud Platform. Designed complete project lifecycle applications using various OOAD techniques (Scrum, Kanban), RUP, UML, Rational Clearcase, Rational Rose, Use Cases, and Design Patterns) Designed database models for Oracle, MySQL, Postgres, MSSQL, and developed stored procedures, triggers, and views.
@Tunvars56
Full stack PHP/Java|Spring Framework|Hibernate/JavaScript Developer
Full stack PHP/Java|Spring Framework|Hibernate/JavaScript Developer
I'm a Senior web developer, living and working in Ukraine. Have more than 8 years of extensive experience in the field of web development. I'm an active, easy-going, and responsible individual. Always try to go above and beyond in my work, and build solid working relationships with my clients.
Senior Mobile and Web Developer
I'm React developer with 5+ years of experience in software development. Specialist with a broad technical outlook and in-depth expertise in front-end development. I have extensive experience in conducting the development cycle as a developer and team leader. I know how to find compromises in the search for a business and with the interest of development to achieve goals. Leverage technical, analytical, and problem-solving skills to create dynamic, high-speed websites, apps, and platforms fueling competitive advantage and revenue growth. - I have a Master's Degree in Computer Science - Winner of World Mobile Congress 2017 - Effective tech lead and Project Manager - Passionate about building top-class software
How to hire Java developers from Voypost talent pool
To hire Java developers through our platform is easy and simple. To find a freelance programmer with the required number of years of experience in a certain field on specific projects, you just need to select these parameters in the search. There are really a lot of parameters - this allows you to maximize the details of the search for the right person and reduce the time to search for the ideal match. Usually, it takes from 1 to 3 days to hire Java developers through our platform. All this can be done online and you do not have to go to a recruitment agency or waste time trying to hire Java developers on job sites. Also you can cancel or replace a developer anytime in the first month at 0$ cost.
How do we revise Java developers skills?
Voypost is the choice of those who are used to recruiting only the best specialists for their team and who are very careful in choosing staff. To hire Java developers through Voypost platform means getting highly qualified specialists who meet all the stated requirements and have the specified skills and abilities. All candidates who want to join our pool are interviewed by HR specialists, pass technical interviews, conduct live coding tasks fulfill the terms of reference and pass the test for knowledge of English - surprises are excluded