Hire Ionic Developers
Ionic is a widely used development kit with open-source code for creating native apps for mobile app. If you're looking to augment your mobile apps with ionic app developers, contact Voypost. We created a tool to help you hire Ionic programmers to craft top-notch mobile applications from scratch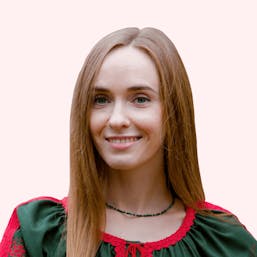 👋 Hi! Let me tell you how it works
Search results (1 result found)
At the age of 15, I made my website. Made-themed sites. Was an administrator on 5-6 sites. Yes, I'm a little bit crazy about programming. So in my recent experience, I haven't had a single missed deadline or a single problem after launching projects. I learn quickly as well as get involved in new projects, even if I don't know the technology used in the project, experience shows that within 1-2 weeks with new technology I offer reliable results. I am not afraid of complex tasks, on the contrary, I want to get more complex tasks with which I will improve. For example, my first mobile app (it was Crypto Wallet), figured out with Ionic and Angular in 2 weeks, and after that, we launched the first version of this application after 1 month of codding, our CEO and client were pleasantly surprised by my work. Choosing me, you will not regret it 100%, and I can prove it to you in practice. Also, I have experience working as Product Owner (CPO), it was one project (2-3 months) with a team of 10-15 members. Have experience as a mentor for new employees and not a big experience managing a team.
Benefits of hiring ionic app developers with Voypost Talent Pool
Voypost Talent Pool was built to enhance the search and hire process of ionic app developers. The tool was developed by Tech Startup owners, which helped consider the pains of clients and talents. You can hire the professional you need in as little as a week.
Access to Top 5%
We employ a unique evaluation process for ionic app developers that encompasses an assessment of 60+ hard and soft skills, test assignments etc. This ensures your access to the top 5% of Ukrainian developers thoroughly vetted by Voypost.
Quickly get ionic app developers
Hire highly qualified developers for scaling your team or initiating a project from scratch in as little as 3–14 days. With Voypost Talent Pool, you can find and hire the required IT specialists within 3–14 days.
Cost-effectiveness
Hiring a dedicated development team from Ukraine is about 40% cheaper than hiring the same-level developers onsite.
Culture & Values
Before meeting Voypost, 70% of our clients had negative experiences with offshore services. However, our unique combination of European soul and business values has resulted in a lean organizational culture that reduces costs, promotes transparency, and enhances human connections in every project we undertake.
Smooth integration and scaling
Our team can quickly onboard and adapt to your business needs. With certified specialists, we can easily scale up or down as needed, providing our clients with top-notch services.
Strategic location
Location and time zone is convenient for both European and American countries.
Why Clients Choose Voypost
Voypost has successfully developed the MVP and is now developing a retailer interface for the client. The team's excellent project management skills allow them to submit deliverables on time.
Correlate Retail Technologies, Inc.
The impact of Voypost was huge for us. With their services, we were able to make them a natural extension of our own team, which made it a super smooth experience. It helped us pursue a new opportunity and ship a product in weeks, that we were previously not able to do.
Blindfeed GmbH
Good-quality, quick code allowed Voypost to iterate quickly on the solution based on customer feedback. They took scope changes in stride, adapting their task outlines to meet changing needs. Before accepting the job, Nikita had made a very clear breakdown of stories and tasks, with an estimate for each. It ensured alignment and transparency, and was a great way to start the project. Good communication was vital, and Nikita et al were super responsive and very specific. Changes needed on our end were clearly specified to our engineer. Issues were dealt with rapidly.
Corti
How to Hire Ionic Developers from Voypost Talent Pool
At Voypost, we are committed to helping businesses access talented and dedicated developers. We've built a developer search tool to help you engage best-matching Ionic developers among over 290 of talented experts. To boost the searching process, you can sort out the developers for over 60 criteria, including IT project type, technology stack, experience level, and industry. This will allow you to hire Ionic developers in 1-3 days. You can cancel or replace a developer any time at 0$ during the first month.
h2: How do We Test Ionic Developers' Skills? 
Trust the choice of best Ionic app programmers to Voypost. Our team of HR and recruiters are on alert to engage the Ionic experts with unmatchable experience. Developers pass interview with HR specialists, live coding interview, technical interview, and complete a test task. Voypost is focused on talent worldwide, and thus we evaluate candidates' proficiency in English. On top of that, we test for over 60 skills including problem-solving abilities, programming languages, communication skills, ability to work in a team, software specializations & frameworks.