Hire Ionic Developers
Ionic is a widely used development kit with open-source code for creating native apps for mobile app. If you're looking to augment your mobile apps with ionic app developers, contact Voypost. We created a tool to help you hire Ionic programmers to craft top-notch mobile applications from scratch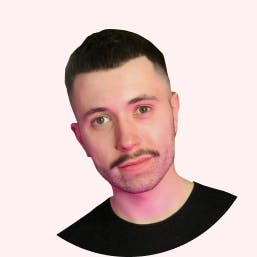 👋 Hi! Let me tell you how it works
Sorry, we couldn't find anything for your query 🥲
Please allow us time (1-3 days) to find 🧐 developers that may be of interest to you. Leave your email and we will contact you ASAP💪
How to Hire Ionic Developers from Voypost Talent Pool
At Voypost, we are committed to helping businesses access talented and dedicated developers. We've built a developer search tool to help you engage best-matching Ionic developers among over 290 of talented experts. To boost the searching process, you can sort out the developers for over 60 criteria, including IT project type, technology stack, experience level, and industry. This will allow you to hire Ionic developers in 1-3 days. You can cancel or replace a developer any time at 0$ during the first month.
h2: How do We Test Ionic Developers' Skills? 
Trust the choice of best Ionic app programmers to Voypost. Our team of HR and recruiters are on alert to engage the Ionic experts with unmatchable experience. Developers pass interview with HR specialists, live coding interview, technical interview, and complete a test task. Voypost is focused on talent worldwide, and thus we evaluate candidates' proficiency in English. On top of that, we test for over 60 skills including problem-solving abilities, programming languages, communication skills, ability to work in a team, software specializations & frameworks.