Hire HTML5 Developers
The goal of developing HTML5 is to improve the level of support for multimedia technologies while maintaining code readability for humans and ease of analysis for parsers (in particular, search engines). If you need HTML5 programmers for your project, then you can hire them through our platform. This method to hire html5 developers is especially relevant for those who are looking for a specialist in a team for some project, and not on a permanent basis. From the point of view of optimizing the company's budget, this option of hiring employees is quite justified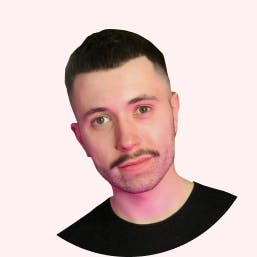 👋 Hi! Let me tell you how it works
@Vanenter56
Full-Stack Developer: Ruby on Rails / Hanami / JS / ReactJS
Full-Stack Developer: Ruby on Rails / Hanami / JS / ReactJS
Full-Stack Ruby on Rails developers with more then 5 years of experience. Worked with different teams and was involved in developing, maintaining and upgrading more than 10 different projects. About: - responsible; - fast learning and self learning person; - as good team player as standalone developer; - well motivated; - enjoying when solving problems; Experience: Experienced in developing booking systems, Facebook Messenger chatbot, CMS systems, online books shop management system (maintaining store, generation and printing shipping labels on remote printers), developed gems (Ruby plugins). Did a lot of integrations and syncs with third-party APIs like (FollowUpBoss API, Nylas API, Facebook API). Most of projects on NDA. COURSES: - Frontend + CMS 2013-2014, Geekhub course, Cherkasy, Ukraine - Ruby on Rails, 2014-2015, Geekhub course, Cherkasy, Ukraine - Computer networks, 2014-2016, Сherkasy state technological university, Ukraine
Front-end Web and Mobile Developer
I'm a Full-stack developer with 5 years of experience in Javascript, learning all aspects of the language from prototype inheritance, closure, modern & classic architecture design patterns, implementing the latest standards, code optimization, and performance improvements. I can start a new project for you or continue work on an existing one, I'm also happy to work with your existing team or work on my own. I have created from scratch and improved many Web Applications and Mobile Apps worked in a variety of niches including eCommerce, Social Media Platforms, Data Visualizations, Event/Dating Applications, Enterprise Apps, SaaS Projects & B2B Applications.
@Tunvars56
Full stack PHP/Java|Spring Framework|Hibernate/JavaScript Developer
Full stack PHP/Java|Spring Framework|Hibernate/JavaScript Developer
I'm a Senior web developer, living and working in Ukraine. Have more than 8 years of extensive experience in the field of web development. I'm an active, easy-going, and responsible individual. Always try to go above and beyond in my work, and build solid working relationships with my clients.
How to hire HTML5 developers from Voypost talent pool
The competition for the best talent in IT continues to grow. Remote working conditions, careful selection of channels for searching for html5 freelancers and new solutions come to the fore. It is not always possible to find a suitable html5 coder in your city and even country, which is why we have created a unique platform for you through which you can hire a dedicated developer for a project. Our tool includes more than 60 different search options, including: experience in a certain field, type of project, industry, etc. We will help you to hire html5 developers in just 1-3 days. You can cancel or replace a developer anytime in the first month at 0$ cost. To hire html5 developers with our platform is much easier and faster than looking for a freelance specialist on your own or with the help of a recruitment agency. Turning to us, you can hire specialists who will fully meet your requirements.
How do we revise HTML5 developers skills?
To hire html5 developers through Voypost is about confidence in the future. All developers before being able to search for jobs using the platform:
being interviewed by HR. An employee of the HR department in an interview does not assess whether a candidate is suitable for a specific vacancy - this is the task of a potential manager or technical specialist - but looks to see if this person will fit into the team;

undergo a technical interview. The purpose of the technical interview is to find out the level of knowledge, skills and competencies, to find its strengths and weaknesses in technical knowledge and soft skills;

live coding interviews;

fulfill the technical task;

take an English proficiency test