Hire Healthcare App Developers
Find the best freelance healthcare app developers here, on Voypost hiring platform. We guarantee that you have efficient cooperation with one of our medical app developers. Our innovative tools, filters, and skills evaluation process enhance the recruiting process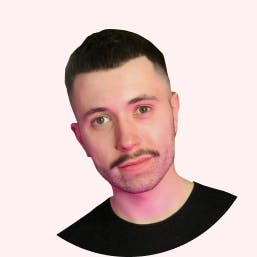 👋 Hi! Let me tell you how it works
Senior Full Stack Developer
15+ years of extensive experience in architecture, design, and development of desktop and web applications, and services. Experience in the development of various web-based, desktop, Internet/Intranet, and Client/Server applications using java, groovy, scala, kotlin, ruby, javascript, PHP, python, C, C++, bash, etc. Worked on big volume documents processing, structuring, and storing to database or cloud storage services (dropbox, google drive, one box). Experienced in Amazon Web Services (EC2, S3, routing, security rules, image creation, Kinesis) usage, Azure, and Google Cloud Platform. Designed complete project lifecycle applications using various OOAD techniques (Scrum, Kanban), RUP, UML, Rational Clearcase, Rational Rose, Use Cases, and Design Patterns) Designed database models for Oracle, MySQL, Postgres, MSSQL, and developed stored procedures, triggers, and views.
My main specialization is Python with experience in developing applications based on microservices architecture. Experience in Procedure and OOP programming using Python; building RESTful Web
Senior Mobile and Web Developer
I'm React developer with 5+ years of experience in software development. Specialist with a broad technical outlook and in-depth expertise in front-end development. I have extensive experience in conducting the development cycle as a developer and team leader. I know how to find compromises in the search for a business and with the interest of development to achieve goals. Leverage technical, analytical, and problem-solving skills to create dynamic, high-speed websites, apps, and platforms fueling competitive advantage and revenue growth. - I have a Master's Degree in Computer Science - Winner of World Mobile Congress 2017 - Effective tech lead and Project Manager - Passionate about building top-class software
How to hire healthcare app developers from the Voypost talent pool?
Voypost is so efficient due to our innovative approach to talent acquisition. We know how important it is to find the right healthcare app developers on time, so we've implemented 60+ search filters. They are aimed at simplifying the process of finding and hiring experienced healthcare app developers for you.
Our search filters include project types, technologies, years of experience, preferred domains, and many others.
The hiring process with Voypost takes from 1 to 3 days. You'll find the most suitable healthcare app programmers for your projects, but if you feel like your cooperation isn't going well, you can cancel it or replace a developer for $0 during the first month.
How do we check the healthcare app developers' skills?
We aim at your comfort and the best results, so to ensure that you match with an ideal candidate, we ask all our healthcare app developers to undergo a three-step interview.
The first step is screening with the HR department, then we proceed to a technical and live coding interview. Last but not least, we give our future healthcare app developers a test assignment to see them in action.
Voypost's team checks healthcare app developers for 60+ skills, including English language, communication, data structures, algorithms, systems design, software specialization, and frameworks