Hire eCommerce Developers
As the number of online sales continues to grow steadily, it's vital that your business has a well-developed web store. See how Voypost can help you seamlessly hire ecommerce freelancers with the new tool for finding ecommerce website developers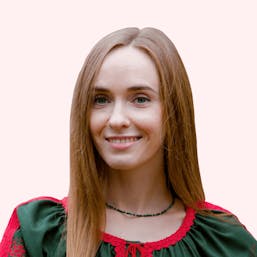 👋 Hi! Let me tell you how it works
Search results (23 results found)
Senior Full Stack Developer
15+ years of extensive experience in architecture, design, and development of desktop and web applications, and services. Experience in the development of various web-based, desktop, Internet/Intranet, and Client/Server applications using Java, groovy, scala, kotlin, Ruby, Javascript, PHP, Python, C, C++, bash, etc. Worked on big volume documents processing, structuring, and storing to a database or cloud storage services (dropbox, google drive, one box). Experienced in Amazon Web Services (EC2, S3, routing, security rules, image creation, Kinesis) usage, Azure, and Google Cloud Platform. Designed complete project lifecycle applications using various OOAD techniques (Scrum, Kanban), RUP, UML, Rational ClearCase, Rational Rose, Use Cases, and Design Patterns) Designed database models for Oracle, MySQL, Postgres, and MSSQL, and developed stored procedures, triggers, and views.
Front-end Web and Mobile Developer
As a Full-stack developer with 5 years of experience in Javascript, I have gained comprehensive knowledge of the language, ranging from prototype inheritance and closure to modern and classic architecture design patterns. I have a deep understanding of implementing the latest standards, optimizing code, and enhancing performance. Whether you need to initiate a new project or continue work on an existing one, I am here to assist. I am comfortable working independently or with your team to meet your specific requirements. My experience spans various niches, including eCommerce, Social Media Platforms, Data Visualizations, Event/Dating Applications, Enterprise Apps, SaaS Projects, and B2B Applications. I have built numerous Web Applications and Mobile Apps from scratch and improve existing ones to deliver high-quality results.
Front-end developer | Shopify
I am an experienced web developer with a background in HTML, CSS, SCSS, JavaScript, JQuery, Liquid, Shopify, Shopify API, React, and Redux. In addition to my technical expertise, I have worked as a Team Lead, where I have led and managed a team of developers, set goals for them, and helped guide them to success. I have also been responsible for building project architectures and ensuring that they are scalable, maintainable, and meet business requirements. As a Team Lead, I am passionate about developing and mentoring junior developers, fostering collaboration and communication within teams, and ensuring that projects are delivered on time and within budget. I have excellent communication skills and am able to translate technical concepts to non-technical stakeholders. Overall, I am excited about the opportunity to continue growing as a developer and a leader, and I believe that my experience and skills make me well-suited for a Team Lead position
Benefits of hiring ecommerce website developers with Voypost Talent Pool
Voypost Talent Pool was built to enhance the search and hire process of ecommerce website developers. The tool was developed by Tech Startup owners, which helped consider the pains of clients and talents. You can hire the professional you need in as little as a week.
Access to Top 5%
We employ a unique evaluation process for ecommerce website developers that encompasses an assessment of 60+ hard and soft skills, test assignments etc. This ensures your access to the top 5% of Ukrainian developers thoroughly vetted by Voypost.
Quickly get ecommerce website developers
Hire highly qualified developers for scaling your team or initiating a project from scratch in as little as 3–14 days. With Voypost Talent Pool, you can find and hire the required IT specialists within 3–14 days.
Cost-effectiveness
Hiring a dedicated development team from Ukraine is about 40% cheaper than hiring the same-level developers onsite.
Culture & Values
Before meeting Voypost, 70% of our clients had negative experiences with offshore services. However, our unique combination of European soul and business values has resulted in a lean organizational culture that reduces costs, promotes transparency, and enhances human connections in every project we undertake.
Smooth integration and scaling
Our team can quickly onboard and adapt to your business needs. With certified specialists, we can easily scale up or down as needed, providing our clients with top-notch services.
Strategic location
Location and time zone is convenient for both European and American countries.
Why Clients Choose Voypost
Voypost has successfully developed the MVP and is now developing a retailer interface for the client. The team's excellent project management skills allow them to submit deliverables on time.
Correlate Retail Technologies, Inc.
The impact of Voypost was huge for us. With their services, we were able to make them a natural extension of our own team, which made it a super smooth experience. It helped us pursue a new opportunity and ship a product in weeks, that we were previously not able to do.
Blindfeed GmbH
Good-quality, quick code allowed Voypost to iterate quickly on the solution based on customer feedback. They took scope changes in stride, adapting their task outlines to meet changing needs. Before accepting the job, Nikita had made a very clear breakdown of stories and tasks, with an estimate for each. It ensured alignment and transparency, and was a great way to start the project. Good communication was vital, and Nikita et al were super responsive and very specific. Changes needed on our end were clearly specified to our engineer. Issues were dealt with rapidly.
Corti
How To Hire Ecommerce Website Developers From Voypost Talent Pool
We created a tool that will help you hire ecommerce developers in the most budget and time-savvy way. To help you engage the best freelance talent for your e-store, we enriched the tool with over 60 search parameters. You can sort out the ecommerce developers by type of project, tech stack, professional background, industry, etc. With us, you'll hire ecommerce developers in just 1-3 days. You can cancel or replace a developer anytime in the first month at 0$ cost.
How We Test Ecommerce Developers Skills for Hire? 
Voypost is committed to hiring the best development team for building your e commerce store. To examine ecommerce developers' skills, we carry out a complex recruitment process. Apart from an interview with HR specialists, developers pass a technical interview, live coding interviews, and perform a technical task. They also pass the English level test as well as prove their communication skills and ability to work as a part of a dedicated team. 
Additionally, we test for 60+ skills, data structures, algorithms, systems design, software specializations & frameworks