Hire eCommerce Developers
As the number of online sales continues to grow steadily, it's vital that your business has a well-developed web store. See how Voypost can help you seamlessly hire ecommerce freelancers with the new tool for finding ecommerce website developers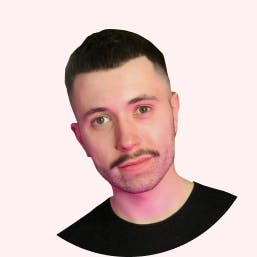 👋 Hi! Let me tell you how it works
Senior Full Stack Developer
15+ years of extensive experience in architecture, design, and development of desktop and web applications, and services. Experience in the development of various web-based, desktop, Internet/Intranet, and Client/Server applications using java, groovy, scala, kotlin, ruby, javascript, PHP, python, C, C++, bash, etc. Worked on big volume documents processing, structuring, and storing to database or cloud storage services (dropbox, google drive, one box). Experienced in Amazon Web Services (EC2, S3, routing, security rules, image creation, Kinesis) usage, Azure, and Google Cloud Platform. Designed complete project lifecycle applications using various OOAD techniques (Scrum, Kanban), RUP, UML, Rational Clearcase, Rational Rose, Use Cases, and Design Patterns) Designed database models for Oracle, MySQL, Postgres, MSSQL, and developed stored procedures, triggers, and views.
@Tenryria75
Expert Full Stack Developer for SaaS Platforms
Expert Full Stack Developer for SaaS Platforms
I'm a Full Stack Developer with at least 5 years of experience in Javascript. During this time, I have worked on 13 products in the field of web and mobile development. Learning all aspects of the language from prototype inheritance, closure, modern & classic architecture design patterns, implementing the latest standards, code optimization, and performance improvements. I have created from scratch and improved Web Applications and Mobile App in the following niches: e-Commerce, Data visualization, Scheduling, SaaS & B2B, and Point of Sale. I also have experience with the Development of US-funded Startups.
Front-end Web and Mobile Developer
I'm a Full-stack developer with 5 years of experience in Javascript, learning all aspects of the language from prototype inheritance, closure, modern & classic architecture design patterns, implementing the latest standards, code optimization, and performance improvements. I can start a new project for you or continue work on an existing one, I'm also happy to work with your existing team or work on my own. I have created from scratch and improved many Web Applications and Mobile Apps worked in a variety of niches including eCommerce, Social Media Platforms, Data Visualizations, Event/Dating Applications, Enterprise Apps, SaaS Projects & B2B Applications.
How To Hire Ecommerce Website Developers From Voypost Talent Pool
We created a tool that will help you hire ecommerce developers in the most budget and time-savvy way. To help you engage the best freelance talent for your e-store, we enriched the tool with over 60 search parameters. You can sort out the ecommerce developers by type of project, tech stack, professional background, industry, etc. With us, you'll hire ecommerce developers in just 1-3 days. You can cancel or replace a developer anytime in the first month at 0$ cost.
How We Test Ecommerce Developers Skills for Hire? 
Voypost is committed to hiring the best development team for building your e commerce store. To examine ecommerce developers' skills, we carry out a complex recruitment process. Apart from an interview with HR specialists, developers pass a technical interview, live coding interviews, and perform a technical task. They also pass the English level test as well as prove their communication skills and ability to work as a part of a dedicated team. 
Additionally, we test for 60+ skills, data structures, algorithms, systems design, software specializations & frameworks