Hire Developers for Startup
For the success of a startup, a relevant idea and a competent entry into the market are of great importance. But the key ingredient is a quality product. After all, even if the service meets the needs of the target audience and has no analogues, no one wants to use an application with a bunch of bugs and long page loading. Development is the most important stage of work, and professionals in their field should create an application. You can find developers for startups on our service and hire them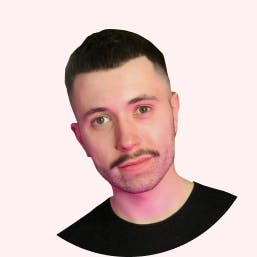 👋 Hi! Let me tell you how it works
Front End Angular 2+(8-14)/NgRx Developer
I am a Front-end Angular Developer with more than 5 years of experience (Angular 2-14, Angular Material CDK, NgRX, RxJs, Json server). I started learning IT in 2017 back at University (networking and basic computer knowledge ever since). Then I attended the "Lviv IT school" for a basic JS course, during this course I studied JS, HTML, CSS, and jQuery. After that, I learned to React by myself and built a few simple projects. I wanted to build my first full-stack app, so I learned Node. Two months later I built my first full-stack app, it was a Twitter-like app (technology stack: React, Redux, Express, Node). Later I got an offer from my first company, I had two projects there: "Company board" and "Standart" (technology stack: Node, Vue, Vuex, Express).
Front End JavaScript Web&Mobile Developer
I'm React/React Native developer with at least 7 years of experience. Leverage technical, analytical, and problem-solving skills to create dynamic, high-speed websites, apps, and platforms fueling competitive advantage and revenue growth. I have experience working in large teams as well as working together with clients directly, assisting them in creating their websites and app from scratch.
Senior Full Stack Developer
15+ years of extensive experience in architecture, design, and development of desktop and web applications, and services. Experience in the development of various web-based, desktop, Internet/Intranet, and Client/Server applications using java, groovy, scala, kotlin, ruby, javascript, PHP, python, C, C++, bash, etc. Worked on big volume documents processing, structuring, and storing to database or cloud storage services (dropbox, google drive, one box). Experienced in Amazon Web Services (EC2, S3, routing, security rules, image creation, Kinesis) usage, Azure, and Google Cloud Platform. Designed complete project lifecycle applications using various OOAD techniques (Scrum, Kanban), RUP, UML, Rational Clearcase, Rational Rose, Use Cases, and Design Patterns) Designed database models for Oracle, MySQL, Postgres, MSSQL, and developed stored procedures, triggers, and views.
How to hire developers for startup from Voypost talent pool
The search for employees who are ready to work remotely or on a part-time basis is relevant for many companies. Someone cannot find a specialist of the required category in their city, someone does not want to spend time conducting various interviews, etc. But how to hire developers for startup and not be mistaken for them? Our platform will help to cope with this task. Not only do we have a huge database of programming specialists, but we have thought of everything to the smallest detail in order to hire developers for startup within 1-3 days. The site has a convenient filtering system, thanks to which it can maximize the details of employee search parameters. Hiring specialists with our help is easier, more reliable.
Situations are different and therefore you can cancel or replace a software programmer anytime in the first month at 0$ cost.
How do we revise startup developers skills?
To hire developers for startup through Voypost is a really good idea for everyone. After all, all developers go through:
interview with HR. It is important that the selected candidate is not just a highly qualified specialist, but also a person with whom it is comfortable to work;

technical interview;

live coding interviews;

stage of performance of the technical task;

passing the test to determine the level of English proficiency.
People who work with programmers at these stages are well aware that specialists must: have an analytical mindset, have strong technical skills, be distinguished by the ability to solve problems and problems, be disciplined, purposeful and proactive. Interviewers are well aware of this and therefore if you decide to hire developers for startup (any person) from the platform, you will not be in for unpleasant surprises