ire C++ Developers
C++ programmers proper your digital project by building platforms that may range from simple applications to highly graphical AAA game. Looking to hire C++ freelancer? With Voypost you'll find C++ developers to design, develop, and deploy your digital product in a matter of days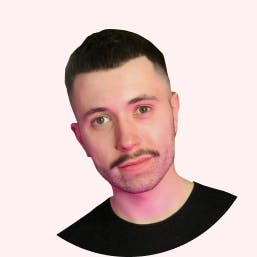 👋 Hi! Let me tell you how it works
I'm an Android Developer since 2018. Projects I developed are supposed to use in business as well as user Android-applications in Play Market: Android Cash Assist for SunMi device, insurance client applications, Video Editor. I'm open for new interesting ideas by using Clean Architecture a stack of technologies such as Kotlin, Java, Dagger 2 (Hilt), SQLite DB (Room) and others. - Programming languages: Java/Kotlin – advanced, C, C++. - Software development: Object-oriented programming, MVP, MVI, MVVM, REST/SOAP, data structures, SOLID/ DRY/ KISS. - Android: Gradle, JSON, Kotlin Coroutines, SQL (Room), GraphQL, Dagger 2 (Hilt), Jetpack Compose, OkHttp, Gson, Retrofit, other... - Version control: Git, AWSTFS (Visual Studio). - Other: JIRA, Confluence, Bitbucket, GitHub.
How To Hire C++ Developers From Voypost Talent Pool
Assisting businesses to seamlessly engage talented dedicated developers is what drives us.  Thus, we've built a developer search tool to help you hire C++ freelancer for your turnkey digital product. We've enriched it with over 60 search parameters, including IT project type, tech stack, experience level, and industry. This allows us to speed up the recruitment process and help you hire C++ developers in as few as 72 hours. Remain flexible and cancel or replace the developer at any time during the first month at $0.
How We Test C++ Skills for Hire?
At Voypost, we thoroughly screen our freelance C++ developers to ensure that you are matched with programmers of the highest caliber. Each member of our diverse pool of talents went through a multi-stage recruitment process. They passed an interview with HR specialists, a technical interview, live coding interviews, a technical task, and an English-level test. Our specialists also test candidates for 60+ skills including problem-solving skills, programming languages, software specializations & frameworks