Hire Angular Developers
Angulajs is a JavaScript toolset for building frameworks mostly suitable for the development of expressive web applications. If you're looking for top-notch Angular js developers for hire, you're in the right place. Here's how Voypost can help you with recruiting Angular programmers for your project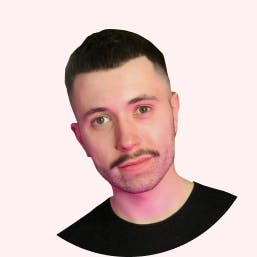 👋 Hi! Let me tell you how it works
Front End Angular 2+(8-14)/NgRx Developer
I am a Front-end Angular Developer with more than 5 years of experience (Angular 2-14, Angular Material CDK, NgRX, RxJs, Json server). I started learning IT in 2017 back at University (networking and basic computer knowledge ever since). Then I attended the "Lviv IT school" for a basic JS course, during this course I studied JS, HTML, CSS, and jQuery. After that, I learned to React by myself and built a few simple projects. I wanted to build my first full-stack app, so I learned Node. Two months later I built my first full-stack app, it was a Twitter-like app (technology stack: React, Redux, Express, Node). Later I got an offer from my first company, I had two projects there: "Company board" and "Standart" (technology stack: Node, Vue, Vuex, Express).
Full Stack Developer | Blockchain Developer
With 10+ years software development experience, I have contributed to projects small and large, demonstrating my professionalism with unmatched quality and reliability. Being a professional developer means understanding all the requirements of a project and finding the best way to implement it to a high-quality standard. As a senior full-stack engineer, I am proficient with modern web languages and I always focus on project structures and coding style, and etc. Also I have great experience with cloud architect and when it comes to AWS and GCP, I'm considering myself one of the most qualified engineers.
Senior Full Stack Developer
15+ years of extensive experience in architecture, design, and development of desktop and web applications, and services. Experience in the development of various web-based, desktop, Internet/Intranet, and Client/Server applications using java, groovy, scala, kotlin, ruby, javascript, PHP, python, C, C++, bash, etc. Worked on big volume documents processing, structuring, and storing to database or cloud storage services (dropbox, google drive, one box). Experienced in Amazon Web Services (EC2, S3, routing, security rules, image creation, Kinesis) usage, Azure, and Google Cloud Platform. Designed complete project lifecycle applications using various OOAD techniques (Scrum, Kanban), RUP, UML, Rational Clearcase, Rational Rose, Use Cases, and Design Patterns) Designed database models for Oracle, MySQL, Postgres, MSSQL, and developed stored procedures, triggers, and views.
How to Hire Angular Developers from Voypost Talent Pool
We created a tool for a quick search of freelance Angular js developers committed to helping you find the right developers for hire. To help you hire angular developers, we embedded over 60 different search criteria. Currently, the tool allows filtering the search by the type of IT project, tech stack, level of expertise, industry, etc. We will match you with the right candidate in just 1-3 days. You can cancel or replace a developer anytime in the first month at 0$ cost.
How do We Test Angular js Developers' Skills?
At Voypost, we're dedicated to providing you with the best angular js developers for hire. To make sure we're delivering the best angular consultants, we put candidates through a multi-stage recruitment process. First, the developers pass the interview with HR specialists, then technical interview, live coding interviews and perform a technical task. Additionally,  We test for 60+ skills including problem-solving skills, programming languages, communication, software specializations & frameworks