Hire Android Developers
Use Voypost platform to find top-tier Android app developers. We know how to help you get in touch with the perfect candidate, and efficiently improve your workflow with the help of our devs and freelancers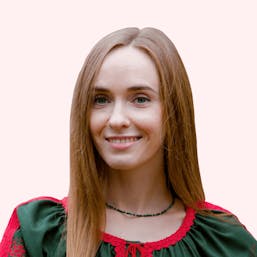 👋 Hi! Let me tell you how it works
Search results (63 results found)
Experienced software developer with a passion for learning and a talent for working collaboratively. Skilled in multiple programming languages and dedicated to staying up-to-date with industry trends. Able to communicate effectively with team members and provide technical guidance when needed. Motivated to create high-quality software that meets the needs of clients and users.
Self-motivated and proactive person. Committed to perfection and ready to master new technologies. Knowledgeable in UI/UX, database storage, and debugging processes. My goal is to become an experienced senior full-stack developer and to use my skills to create meaningful and useful projects for people. I'm passionate about mastering different IT technologies and am always looking for new opportunities to learn and grow. If you're looking for a dedicated and enthusiastic developer with a strong desire to make a positive impact, I would be excited to connect with you. Let's work together to create something great!
JavaScript | Node | Nest | Express | Web development
As a Full stack developer, I bring extensive expertise to every project I undertake. With over 5 years of experience under my belt, I am confident in my ability to tailor my knowledge to meet your specific needs for features and functionality. My unwavering commitment to excellence means that delivering top-quality, polished products within the allotted timeframe is always my top priority. I am known for my speedy work, self-motivation, deadline orientation, and ability to learn quickly, all of which make me a highly efficient and effective Back-End developer. My skills and experience: - Solid Node.js knowledge with 5+ years of experience and frameworks available for it (Express.js, Nest.js); - Strong proficiency with JavaScript, Typescript, and GraphQL; - Extensive experience with MongoDB and PostgreSQL databases; - ORMs - Prisma, Sequelize, TypeORM, Mongoose; - Services - Amazon S3, Google Auth0, Keycloak; - Understanding of front-end technologies, such as HTML5, Redux, Axios and CSS3; - Understanding fundamental design principles behind a scalable application; - Implementing automated testing platforms and unit tests; - Proficient knowledge of code versioning tools, such as Git; - Fluent English level or higher.
Benefits of hiring android developers with Voypost Talent Pool
Voypost Talent Pool was built to enhance the search and hire process of android developers. The tool was developed by Tech Startup owners, which helped consider the pains of clients and talents. You can hire the professional you need in as little as a week.
Access to Top 5%
We employ a unique evaluation process for android developers that encompasses an assessment of 60+ hard and soft skills, test assignments etc. This ensures your access to the top 5% of Ukrainian developers thoroughly vetted by Voypost.
Quickly get android developers
Hire highly qualified developers for scaling your team or initiating a project from scratch in as little as 3–14 days. With Voypost Talent Pool, you can find and hire the required IT specialists within 3–14 days.
Cost-effectiveness
Hiring a dedicated development team from Ukraine is about 40% cheaper than hiring the same-level developers onsite.
Culture & Values
Before meeting Voypost, 70% of our clients had negative experiences with offshore services. However, our unique combination of European soul and business values has resulted in a lean organizational culture that reduces costs, promotes transparency, and enhances human connections in every project we undertake.
Smooth integration and scaling
Our team can quickly onboard and adapt to your business needs. With certified specialists, we can easily scale up or down as needed, providing our clients with top-notch services.
Strategic location
Location and time zone is convenient for both European and American countries.
Why Clients Choose Voypost
Voypost has successfully developed the MVP and is now developing a retailer interface for the client. The team's excellent project management skills allow them to submit deliverables on time.
Correlate Retail Technologies, Inc.
The impact of Voypost was huge for us. With their services, we were able to make them a natural extension of our own team, which made it a super smooth experience. It helped us pursue a new opportunity and ship a product in weeks, that we were previously not able to do.
Blindfeed GmbH
Good-quality, quick code allowed Voypost to iterate quickly on the solution based on customer feedback. They took scope changes in stride, adapting their task outlines to meet changing needs. Before accepting the job, Nikita had made a very clear breakdown of stories and tasks, with an estimate for each. It ensured alignment and transparency, and was a great way to start the project. Good communication was vital, and Nikita et al were super responsive and very specific. Changes needed on our end were clearly specified to our engineer. Issues were dealt with rapidly.
Corti
How to Find Android Developers on Voypost Talent Pool?
Recruiting on Voypost gets really time-efficient with our comfortable tools and a large selection of options. We have 60+ search filters including project type, technologies, years of experience, preferred domains, and many others. You'll be able to find an Android developer just in 1 to 3 days.
Also, we have a special warranty program that allows you to fire or replace an Android app developer for free during the first month of cooperation. 
How Do We Check Android Developers' Skills? 
To connect you with the best talents , we check each of our Android developer's skills. Firstly, we ask them to attend an interview with a human resources department to check their communication and English skills. Then, they have a technical interview along with a live coding interview. Finally, to see them in practice, we ask our candidates to perform a test assignment. Generally, we test our devs for 60+ skills, algorithms, systems design, software specializations, and frameworks.